Sydney
Sydney Airport wreaks havoc as dozens of flights canceled over weather concerns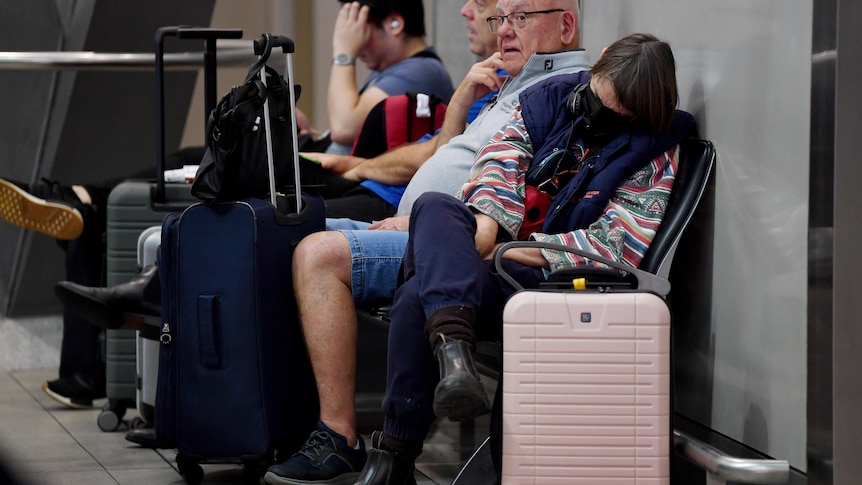 More than 50 flights departing from Sydney Airport have been canceled due to inclement weather.
Key Point:
Sydney Airport will close two of its three runways today
Airservice Australia says it is due to severe weather conditions
Staffing shortages continue to cause headaches at airports
Two of the airport's three runways are due to close soon, meaning all domestic and international flights will share one runway.
Airservices Australia said the imminent closure was due to safety concerns caused by heavy rain and wind in New South Wales.
"Sydney Airport will soon transition to single runway operations due to inclement weather," a spokesperson said.
"Safety is our number one priority."
As a result, 49 domestic flights and 2 international flights have been suspended.
The cancellation comes amid warnings from Sydney Airport that the upcoming school holiday period is expected to be even busier than last time.
The surge in air travel coincides with Sydneysiders traveling to Melbourne for the National Day Remembrance Day holiday and Saturday's AFL Grand Final.
Sydney Airports CEO Jeff Calvert said he expects around 2.4 million passengers to pass through the airport over the next three weeks.
"The school holidays will put us to the test again, and we expect terminals to be busy, especially during peak hours on Thursday, Friday and Monday mornings," Calvert said.
"Passengers must arrive two hours before departure for domestic flights and three hours for international flights."
Calvert said the airport is better positioned than at any time post-COVID to handle the surge in demand.
But labor shortages continue to cause problems, with thousands of positions remaining vacant across airports.
Sydney's domestic terminals are facing months of delays and overcrowding as the airport struggles to adapt to normal travel levels.
In August, total airport passenger traffic returned to 72.5% of pre-COVID levels.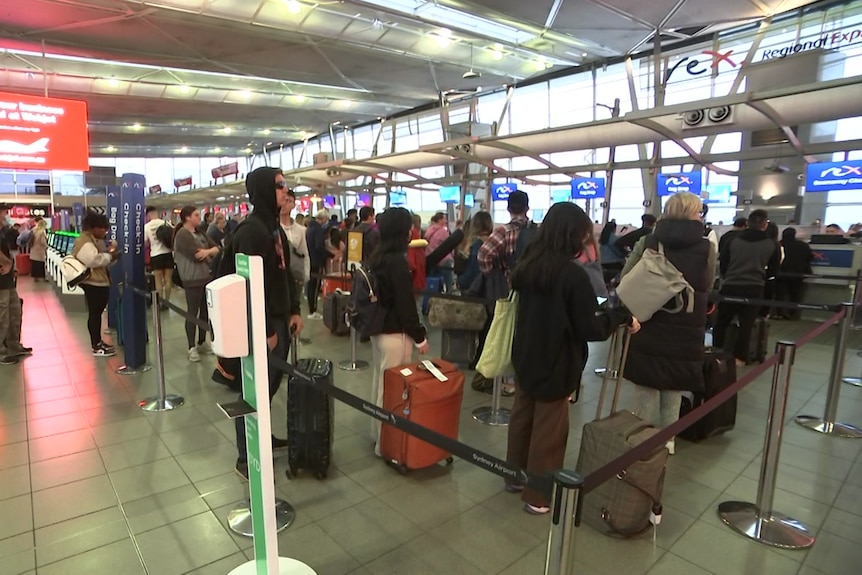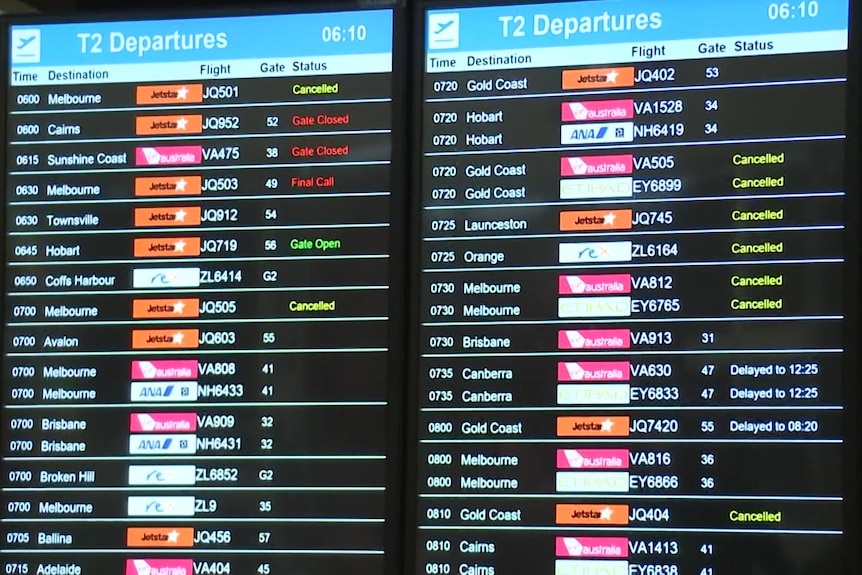 Passenger lines have stretched out the door several times since April, with many travelers waiting outside for hours just to check in their luggage.
Sydney Airport held a job fair on Wednesday to make up for the labor shortages that have arisen after a large part of the workforce was laid off during the lockdown.
"All organizations across the airport are working hard to restructure their workforce and most days we are seeing improvements in operational performance," Calvert said.
"But with nearly 4,000 job openings across the airport, labor shortages are an ongoing challenge."
Sydney Airport says passengers who are unsure if their flight has been canceled should contact the airline directly.
https://www.abc.net.au/news/2022-09-22/sydney-airport-weather-flights-cancelled/101465176 Sydney Airport wreaks havoc as dozens of flights canceled over weather concerns