Sydney
Shirkers get sold down the river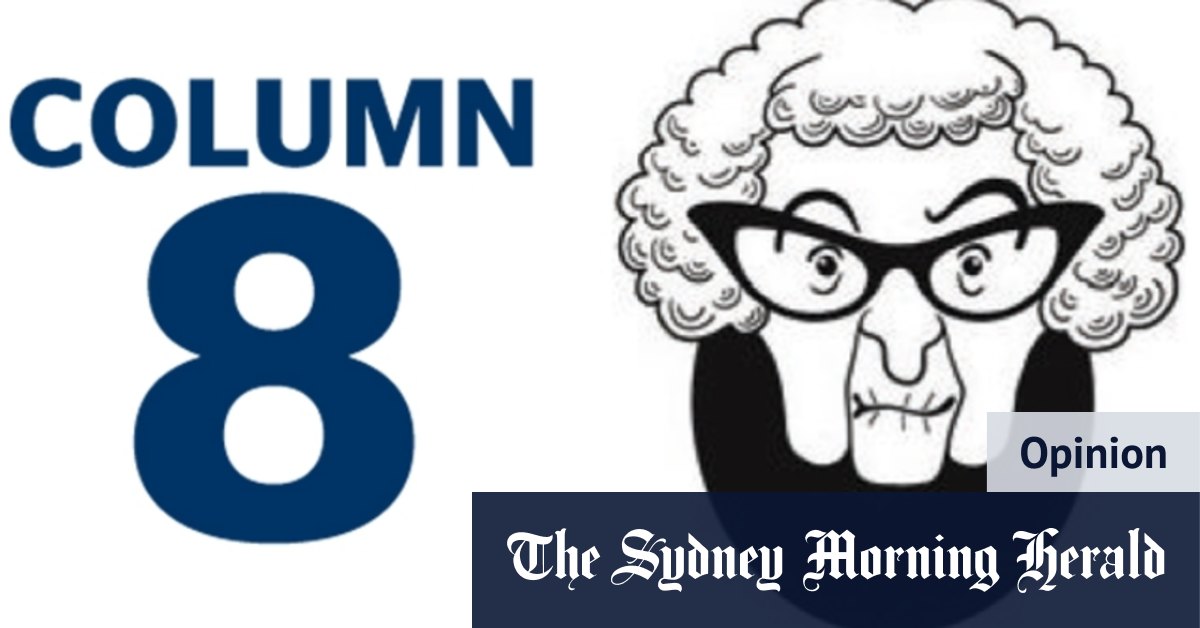 You can't outrun your past, Catherine Reddan (C8): "I taught Cath at the sadly defunct Duval High," recounts Graham Applegate of Macleay Island (Qld). "She chucked a sickie one day, so I convinced her mates (and Dad) not to tell her it was a uniform-free day the next day. She turned up in full uniform. Still at the lovely Rocky River? Good days!"
Another yeast feast? "Years ago, an avocado grower suggested we spread a little Vegemite (V8) on our toast and then the avocado," says David Mulley of Merewether. "Been doing it ever since."
"Talk of place names (C8) reminds me of a conversation years ago between a relative of mine and his daughter," writes Barry May of Mona Vale. "He was watching a Test match during the Lillee/Thompson era, and she was looking in newspapers for accommodation near Sydney Uni. She said to him 'where's Lilyfield?', he replied 'usually somewhere on the boundary'."
"Suburban namesakes? You must remember the suburbs named after the Sham brothers; Petersham and Lewisham?" says James Hocking of Cronulla.
"What about the Moores/Mores?" asks Nanette Moore Kincumber. "I took care not to name my children; Stan, Glen or Bel. Then again I am Enmore."
Not for the first time, Andrew Brown's (C8) place of residence has readers curious. While Joy Cooksey of Harrington asks: "When wanting a sea change, do the bowlers of Bowling Alley Point head to Bowling Green Bay?", Gara Baldwin of Maroubra was "wondering about the origin of the name Bowling Alley Point, so I Googled it and found the answer in none other than the Column 8 of November 24, 2009, courtesy of Alison Broad. Bravo Column 8 and your ever-knowledgeable contributors!"
"And here was I thinking AI (C8) was something people from north Queensland said at the end of every sentence," muses Peter Miniutti of Ashbury.
Janita Rankin of Lakelands (WA) says her mother was always fond of knickknacks, "so a WWII grenade found in a Longreach backyard would have piqued her interest after the ABC reported it could be a 'genuine ornament'. Albeit, a tad too big for the shadow box."
"It's that time of year again," reminds Ned Snow of Lilyfield. "My neighbourhood koel is back from wherever he's been for the winter, announcing his presence for the past two mornings around 5:30am. Are others too engrossed by other topics to report, or am I just 'lucky'?
Column8@smh.com.au
No attachments, please. Include
name, suburb and daytime phone
https://www.smh.com.au/national/nsw/shirkers-get-sold-down-the-river-20230810-p5dviv.html?ref=rss&utm_medium=rss&utm_source=rss_national_nsw Shirkers get sold down the river