Sydney
NSW Labor Party announces election plans for Underground lines but has yet to commit to Coalition pledges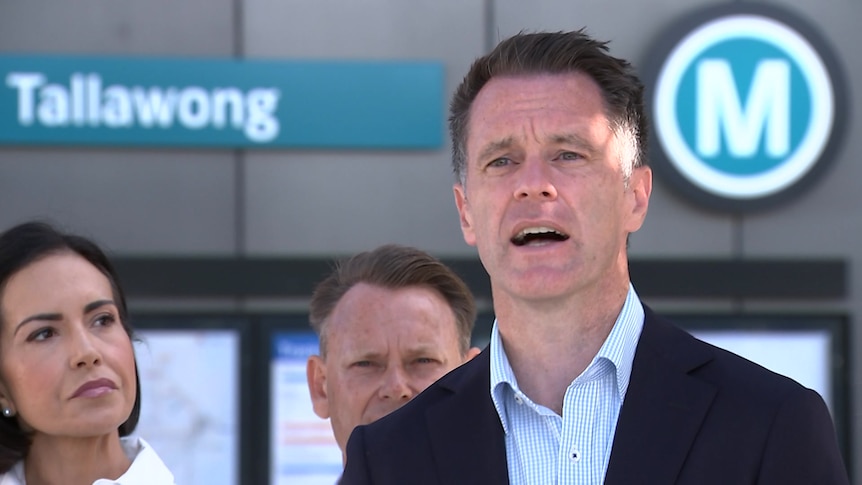 The New South Wales Department of Labor has said it will prioritize metro links in the northwest and southwest of Sydney. if elected, However, it does not endorse other projects announced by the Coalition.
Key Point:
Labor is considering extending rail lines from Western Sydney to MacArthur and from St Mary's to Tarrawong.
They do not pursue the business case from Westmead to Aerotropolis, Bankstown to Glenfield.
Opposition leaders say they are prioritizing areas where communities are growing rapidly
Opposition leader Chris Minns has announced plans to consider extending the underground lines from Western Sydney to MacArthur and from St Mary's to Tarrawong.
But we don't ask business cases from Westmead to Aerotropolis, from Bankstown to Glenfield.
Two weeks ago, the government pledged $260 million for an expedited business case for all these lines.
Minns says their route is most important because of projected population growth that includes the Blacktown and Paramatta local government areas, each expanding by 120,000 people by 2041.
He also said he could not support the Bankstown to Glenfield line, given that the Sydenham to Bankstown segment was "blown $6 billion and is already a year behind".
"Literally tens of thousands of people have made life-changing investment decisions about where to live and work as a result. [Sydenham to Bankstown line]," He said.
"It is not yet clear whether the project will proceed at all."
Earlier this month, Infrastructure, Cities and Active Transport Minister Rob Stokes said their proposals would boost productivity in Western Sydney.
"Our ambition is to complete the subway network that we started when we first came into government," he said.
"The first step is a coordinated strategic business case to determine which links should be initiated first."
Today, Mr. Mins questioned the government's ability to execute.
"I don't think it makes sense for the current administration to say in the last two elections that it will build a subway between Sydenham and Bankstown," he said.
"And say you don't know if it will go ahead on the occasion of the third straight election."
Shadow Transport Minister Joe Halen added that families in western Sydney often have only toll roads as their mode of transportation.
"Our plan is to allow people to go from the Western Sydney CBD to other Western Sydney CBDs as well as to Western Sydney airports," she said.
Under Labor, $155 million in state and federal funds will be allocated to the Reppington and Glenfield business cases, including the expansion from Bradfield to MacArthur.
They also pledged an additional $40 million to assess the viability of the St. Mary's to Tarawong line.
Loading form…
https://www.abc.net.au/news/2023-02-26/nsw-votes-labor-reveals-sydney-metro-rail-plan/102025264 NSW Labor Party announces election plans for Underground lines but has yet to commit to Coalition pledges