Sydney
Logging suspension in Newry State Forest extended in Land and Environment Court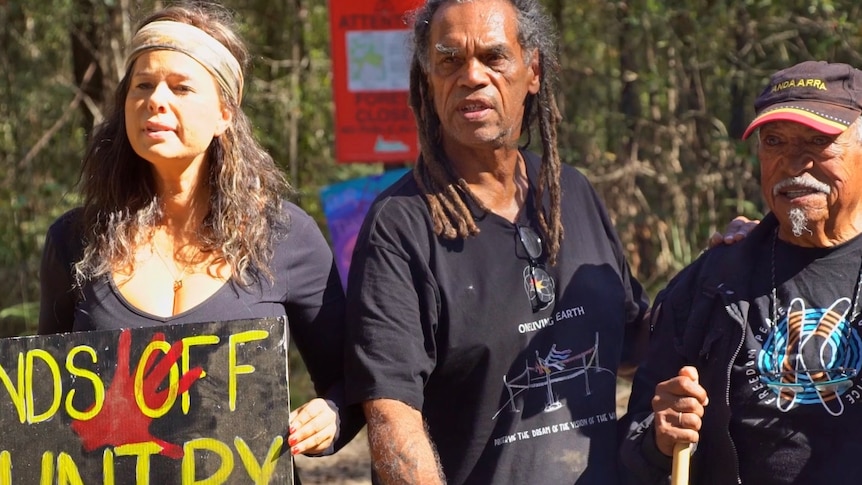 A temporary suspension of harvesting operations in a New South Wales forest earmarked for inclusion in the proposed Great Koala National Park has been extended for another 11 days.
Key points:
Justice Tim Moore stressed that both parties needed to arrange a joint visit to Newry State Forest
Another hearing in the Land and Environment Court will be held over three days later this year
The plaintiffs are looking to bring logging in the forest "to a halt", a representative says
Action brought by Gumbaynggirr Elders challenging forestry operations in Newry State Forest on the state's Mid North Coast was considered in the Land and Environment Court today.
The plaintiffs and the NSW Forestry Corporation will meet in court again on September 5 to finalise evidence and address timetabling matters.
A three-day hearing is set to begin on November 14.
Justice Tim Moore told the court a temporary extension of logging would be extended until September 5.
The NSW Forestry Corporation confirmed the undertaking had been extended unopposed but declined to comment further as the matter was still before the court.
Justice Moore said a site inspection of Newry State Forest was critical and stressed that he expected preparations for a visit to be made by both parties before the next court date.
"If necessary, I will stop playing Mr Nice Guy and may impose a timetable to propose the applicants to inspect the forest," he said.
Gumbaynggirr elder Uncle Michael "Micklo" Jarrett was the lead applicant in the motion brought to the court on Tuesday, which cited concerns for Aboriginal cultural sites within and close to the forest.
Alan Oshlack, an agent acting on behalf of Mr Jarrett, said he hoped that coming court action would bring harvesting operations in Newry State Forest "to a halt".
A Forestry spokesperson told the ABC earlier this week that all harvesting operations included "consultation with the Aboriginal community and field surveys to identify and protect Aboriginal cultural heritage".
https://www.abc.net.au/news/2023-08-25/newry-state-forest-logging-suspension-extended/102774784 Logging suspension in Newry State Forest extended in Land and Environment Court