Sydney
Bankstown, NSW: Mother and teenager fight in shopping center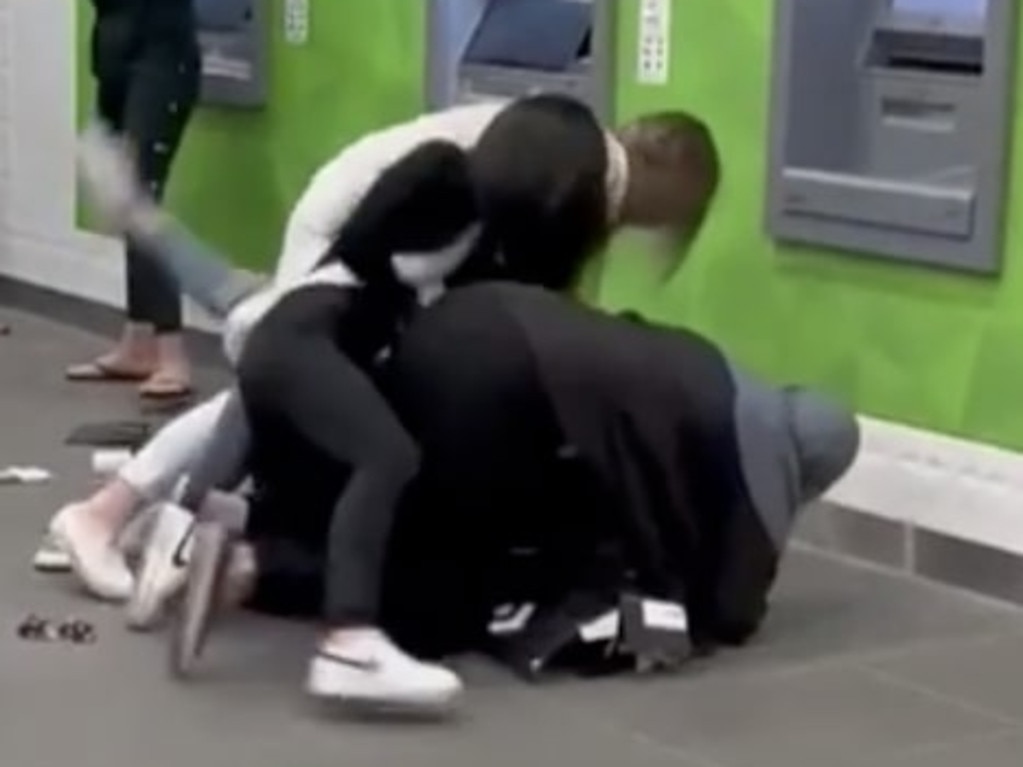 Cameras captured a brawl between a number of mothers and their teenage sons inside a shopping center in western Sydney.
Video of the incident shows about 10 people involved in a brawl inside St George's Bank in Bankstown Central on Monday afternoon.
Punches are seen being thrown, and some women are pulling the hair of others.
read next
After one woman was seen falling to the ground, others jumped on top of her and began beating her.
Witnesses said they heard a woman shout "Don't touch my son" while the punch was being thrown.
"I heard terrible screaming. I looked up and saw a million people and two women fighting together," Haya Tallawi told Nine News.
New South Wales Police confirmed police were summoned to the North Terrace shopping center around 3:30 pm following reports of a brawl.
A police spokesperson said, "A 52-year-old woman suffered an injury to her lip during the incident.
"She was taken to Bankstown Hospital for treatment."
After police arrived, several people allegedly involved in the incident left the scene.
New South Wales Police are urging anyone with information, including those with video of the brawl, to come forward during the investigation.
read next
https://www.theaustralian.com.au/breaking-news/moment-mums-caught-in-wild-brawl-in-western-sydney-shopping-centre/news-story/7da15ef302688d47be76e8594b55f47c Bankstown, NSW: Mother and teenager fight in shopping center