Sydney
Workers flee Zhengzhou iPhone factory to dodge COVID curbs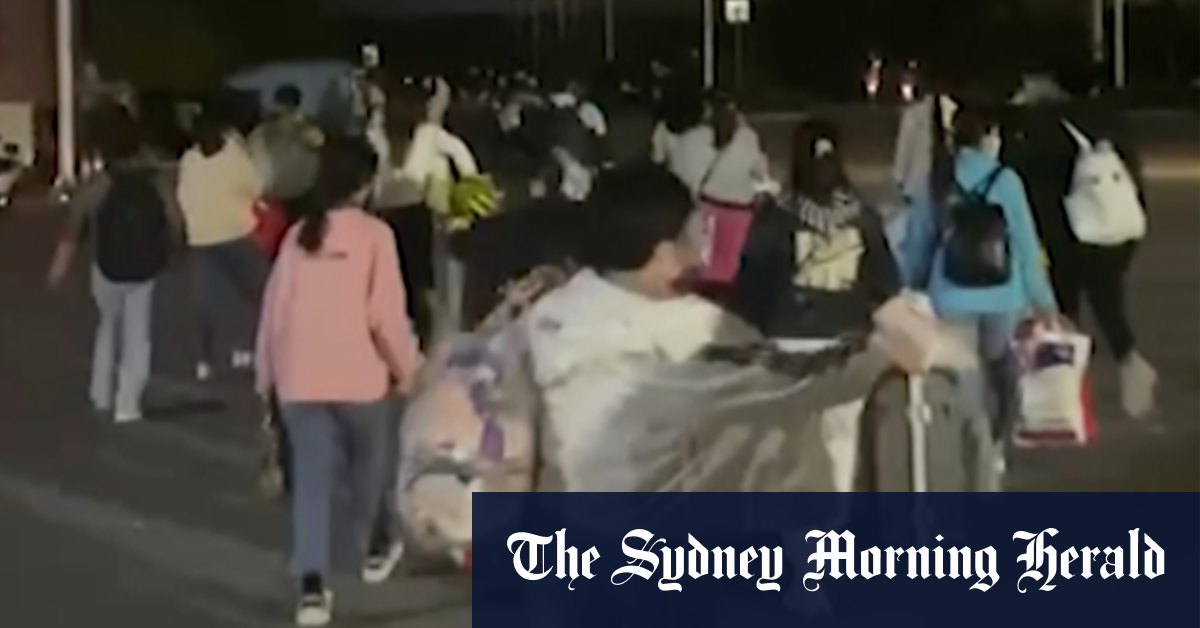 Hong Kong: Workers at a manufacturing facility in central China's Zhengzhou city appear to have fled the factory to avoid the COVID-19 curbs, after an unknown number of employees were quarantined at the facility after the virus outbreak. , many people traveled on foot for days.
A video circulating on Chinese social media platforms showed alleged Foxconn employees climbing over a fence and carrying belongings onto the road.
Foxconn's factory in Zhengzhou, Henan Province, is one of the largest in China to assemble products for Apple, including the latest iPhone 14 device.
We have not been able to review all of the videos of workers allegedly leaving the facility. It is unclear whether the workers who left the facility fled or were allowed to leave.
Foxconn did not immediately respond to a request for comment.
Volunteers from nearby villages served food and drink for Foxconn employees. One such volunteer was responsible for distributing supplies prepared by his village in Xingyang County, although he asked to be identified only by his surname Zhang due to privacy concerns. He said the people in the short videos he uploaded to his platform Douyin were Foxconn employees and had to go through the road if they were to leave the facility.
The worker outflow comes after reports that Foxconn placed many workers under quarantine following an outbreak of COVID-19 at its factory.
Foxconn's facility in Zhengzhou can accommodate up to 350,000 factory workers, though it's not clear how many are currently employed at the factory. It is also unclear how many people left the factory or were affected by his COVID-19 controls implemented at the factory prior to his departure.
https://www.smh.com.au/world/asia/workers-flee-iphone-factory-in-zhengzhou-to-dodge-covid-curbs-20221031-p5bucp.html?ref=rss&utm_medium=rss&utm_source=rss_world Workers flee Zhengzhou iPhone factory to dodge COVID curbs