Sydney
Woman drives into Monferville Street home, kills occupant, flees with baby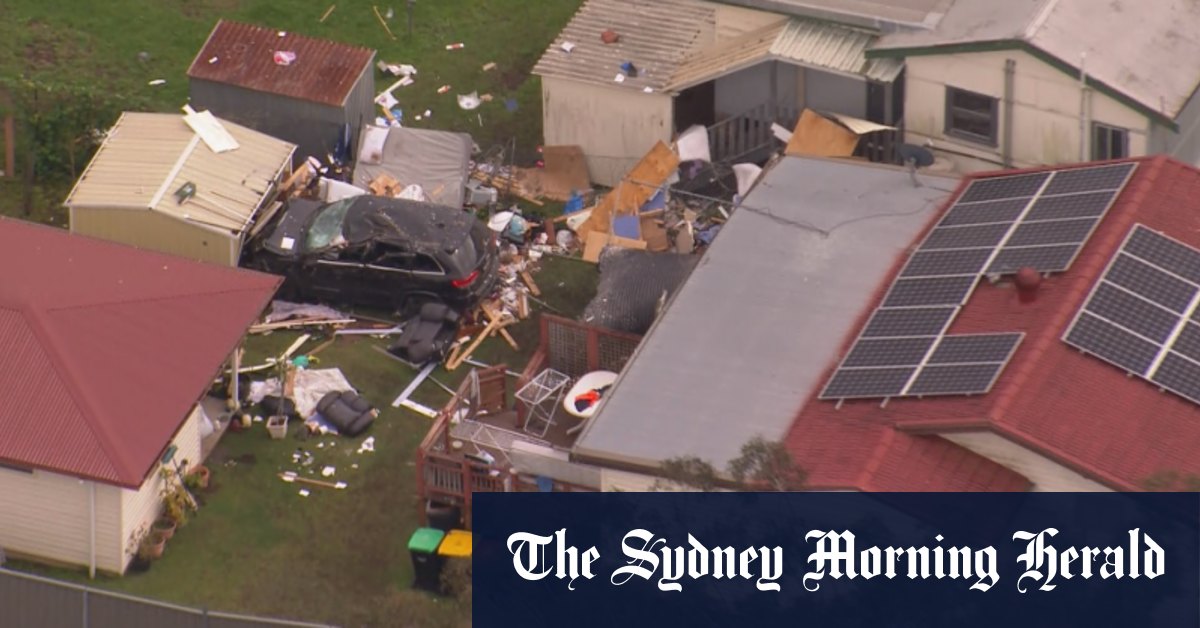 A woman has been arrested after crashing into her home in western Sydney, killing a resident and then fleeing the scene with her baby.
"Ambulance services were called to the St Mary's Monferville Street home shortly after 5:20 am on Saturday following reports of a car crash," NSW Police said in a statement.
A 62-year-old resident of the home was treated by police and paramedics but died at the scene.
"The other three occupants of the home were unharmed," police said.
An aerial view of a house in western Sydney shows a gaping hole in the fibrous dwelling and a black car parked in front of a detached garage in the backyard after appearing to burst through the front of the house. A wheel drive vehicle is shown. back.
The car is badly damaged, with cracked windshields and crumpled doors.
Debris from the crash littered the yard and the wire mesh of the house collapsed.
Police said the driver, a 29-year-old woman, was arrested nearby on suspicion of fleeing the scene with her baby.
https://www.smh.com.au/national/nsw/woman-allegedly-drives-into-home-and-kills-occupant-then-flees-with-baby-20221008-p5bo6y.html?ref=rss&utm_medium=rss&utm_source=rss_national_nsw Woman drives into Monferville Street home, kills occupant, flees with baby