Sydney
William Tyrrell's former foster parents considered 'capable and competent' by government department, court told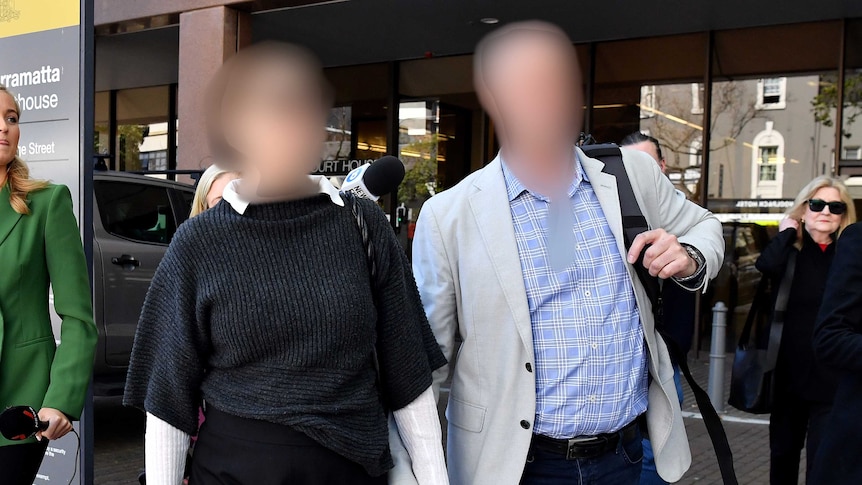 The former foster parents of William Tyrrell have been described in court as capable, competent, ethical and resilient, as they fight allegations they stalked or intimidated a different child.
Key points:
William Tyrrell's foster parents have pleaded not guilty to charges relating to another child
It is alleged the child was assaulted and intimidated
A Department of Communities and Justice employee said they were considered responsible and trustworthy
The 58-year-old former foster mother has pleaded guilty to two counts of assaulting the child but denied two counts of stalking or intimidation.
Her 56-year-old husband denied one count each of assault and stalking or intimidation.
The defendants, who cannot be identified for legal reasons, have faced a week-long hearing in Parramatta Local Court, where covert recordings of their home and car, covering about a year, were played.
Adam McMahon, a long-term employee of the Department of Communities and Justice who helps support foster carers, on Friday told the court the department considered the couple responsible and trustworthy.
"Overall, did you find that the defendants were quite capable and competent parents?" the woman's barrister John Stratton SC asked under cross-examination.
"That was my experience," Mr McMahon replied.
'She's very ethical'
Earlier this week, the court heard a recording in which the woman made admissions to kicking the child, but said she did so to prevent them from kicking another child.
Speaking to a friend, the defendant described "not coping" because she believed police were investigating her over William Tyrrell's disappearance.
"I found out and I lost it," she said, adding that police had botched the investigation and were turning things onto her and her husband.
The friend who spoke with the woman about the kick on Friday agreed she had a strong sense of right and wrong, was a caring parent, and took her parenting role very seriously.
"I would describe her as a person who has a lot of integrity," the witness said.
"She's very ethical. She's extremely resilient."
Court hears child claimed disagreement with father
Megan Payne, another Department of Communities witness, recalled observing a 2021 interview where police spoke to the child.
She said that during a break, when officers were out of the room, the child told a support worker: "My dad put his hands around my neck, my dad has mental health issues, my dad has anger management issues."
On Thursday, the support worker also recalled the child's comment and told the court they were "quite upset and … sobbing".
Both witnesses rejected, under cross-examination, suggestions that the child referred to their shoulder rather than neck.
Ms Payne told the court that when the child was removed from the defendants' care, they were crying and hugged the woman.
"[The woman] said it's not your fault … I've done something I shouldn't have done," Ms Payne said.
A former teacher of the child recalled once noticing their demeanour had changed, and when she checked what was wrong the child said: "I don't want to go home."
The teacher said the child explained they had had a verbal disagreement with the former foster father.
She spoke with an assistant principal about "the interaction, the emotions that I was seeing", and was told there was nothing that warranted further action.
https://www.abc.net.au/news/2023-09-08/nsw-tyrrell-foster-parents-described-as-competent-and-ethical-in/102832308 William Tyrrell's former foster parents considered 'capable and competent' by government department, court told