Sydney
Why the Southern Moreton Bay Islands are growing three times as fast as mainland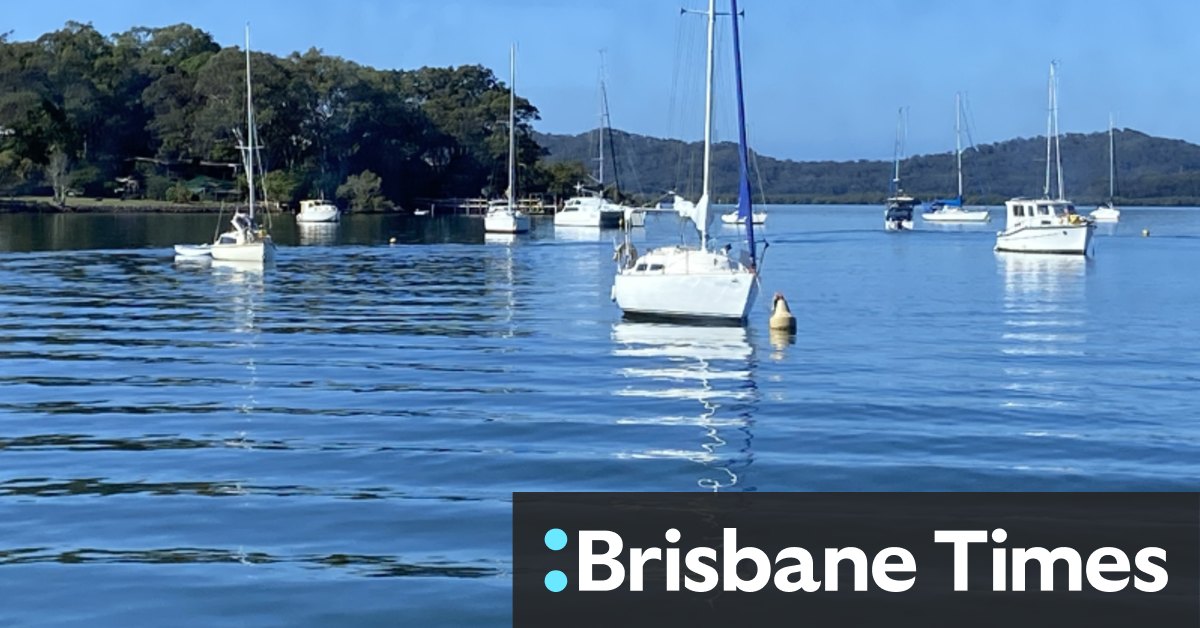 Few Australian capital cities have the luxury of five islands an hour from the central post office with the price of blocks of land beginning at $45,000.
Now, the islands' lower home prices, lower rents, improved infrastructure and less-populous lifestyle, particularly since COVID-19, are luring younger families.
"Why would you pay $500,000 for a block of land at Redland Bay, which is 20 minutes across the bay, when you can buy block of land on Russell Island on the north end – the good end – for $80,000?" real estate agent Ted Byrne says of one of south-east Queensland's hidden population growth zones.
"If they put a bridge in, it will go off like Bribie [Island]."
North Stradbroke Island, or Minjerribah, curves around all five islands, like a mother protecting the 8481 residents from the swells of the Pacific Ocean.
Census details show population growth on the islands is now three times (22.8 per cent between 2016-21) the population growth on the mainland (6.2 per cent between 2016-2021).
The recently released 2023 South East Queensland Regional Plan highlighted the growth, particularly as population ages and the number of single-person households increases.
"Redland has shown an increase of approximately 20.8 per cent of people aged over 65 years old between 2016 and 2021. There is an identified need to align housing stock more closely with current and future residents needs through diversifying housing stock available."
The bay islands are not all roses, Redland mayor Karen Williams agrees.
"People just don't understand a place like this, so close to a major metropolitan city like Brisbane.
"Until you've put your feet on the ground, you don't understand the challenges. Because you have to sit on a ferry, understand when you get there, you have to work out how you are going to get from one place to another.
"It's about touching and feeling, really."
The islands' Achilles' heel is parking, both at Redland Bay and at two of the larger islands, Macleay and Russell.
And the biting midgies aren't pleasant, either.
The Queensland government and Redland City Council have funded four new island ferry stops for $49 million, and a multimillion-dollar residential and supermarket complex is being finalised for the Redland Bay ferry terminal at Weinam Creek.
More than 1000 new homes were built in the decade to February 2020, but in the three years since almost 800 new homes have been built, according to the council.
From Victoria Point a ferry takes a visitor to Coochiemudlo Island.
Ten minutes further south a second ferry stop from Weinam Creek takes commuters clockwise to Karragarra Island, to Macleay Island, then Lamb Island and around to Russell Island.
Islanders refer to going back to the Redland Bay as "back to the mainland", or going "around the world" if travelling around the four islands.
Islanders say far more people than the official count – about 10,000 – actually live on the islands.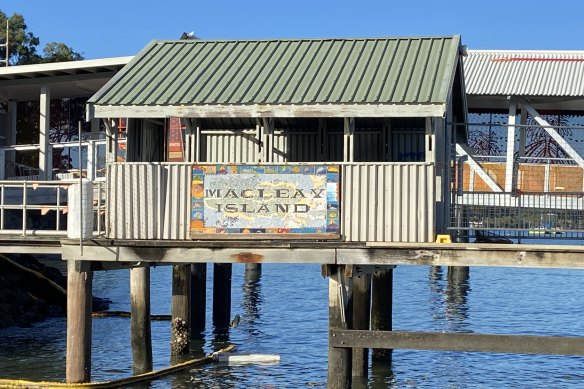 People came to the islands during COVID, to get away from more densely populated areas.
Many caravans sit on blocks of land.
---
On a calm, cold winter day, the ferry trip across Moreton Bay echoes Sydney's Pittwater on the city's northside. Geographically similar, demographically very different.
More than 40 per cent of island residents live by themselves, 14 per cent are unemployed and almost 20 per cent care for someone with a disability.
How they live on the islands
Single-person households grew from 895 to 1527 in the decade to 2021
There is a small increase in couples with children; up to 339 each island from 320 in 2021
There are almost 1200 extra dwellings on the islands, up from 3683 to 4882
The median age of island residents is getting older: up from 57 to 61 in 2021
22 per cent are renting, 14 per cent are unemployed, 11 per cent have university qualifications
Almost 50 per cent have at least one long-term health condition
Source: Redland City Council 2023
Byrne, the property agent, began working in the industry in Melbourne 33 years ago and, lured north by Queensland's warm winters and good fishing, has been on Russell Island almost five years.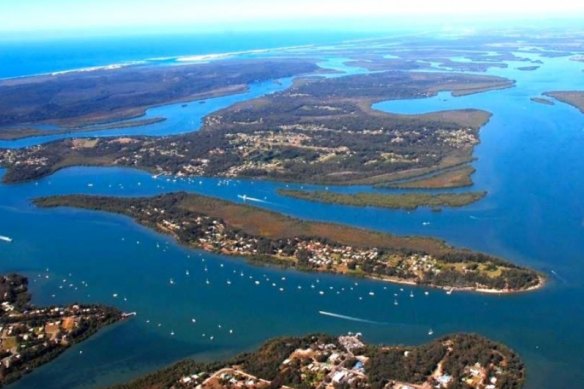 Russell Island is the biggest island – about nine kilometres by five kilometres – and Karragarra is the most expensive because there are no shops, no police and "no nothing".
"If you run out of milk there you have to catch the ferry to Macleay to get milk," Byrne says.
"And Lamb Island is the cheapest island."
Tiny Karragarra Island could be island of the future. The 240 residents were the first Queenslanders to trial a driverless, electric bus for six months in 2019.
Four police on Russell and Macleay islands now keep the balance, Byrne says.
There are no buses, but a taxi to anywhere is $5 to $10.
"Before COVID you could buy land here between $10,000 and $20,000," Byrne says.
"When COVID hit, between the two biggest real estates, we would have sold close to 1000 blocks in one year.
"I sold 29 blocks in a fortnight. One bloke from Melbourne bought four blocks. Basically, for his kids for Christmas. He wanted them all in a row."
During COVID, he sold land to people living in Northern Territory and Perth, South Australia.
"They just rang and bought it over the phone. They wanted to invest in land and where can you buy it cheaper?"
Power came across from Beenleigh and Rocky Point on huge overhead cables providing 110,000 volts for sand mining on nearby Stradbroke Island and after World War II the supply was distributed around the bay islands.
Energex is aware of the islands' population growth.
"We are currently upgrading the Stradbroke Island North substation at a cost of $10 million and a further $1 million on Russell Island for new reliability and protection equipment," the electricity provider says.
---
The bay islands have a chequered history.
Fifty years ago, controversial Queensland premier Joh Bjelke-Petersen's local government minister Russ Hinze allowed the islands to be completely subdivided, including some flooded blocks on the southern tip of the island.
Southerners in shopping centres bought Russell Island blocks that would be covered by high tides, triggering the 1979 Russell Island inquiry.
Redland City Council had to buy back these blocks – with grudging state government help – and establish conservation zones.
But that bad planning left them struggling to find ways to levy property developers for new infrastructure.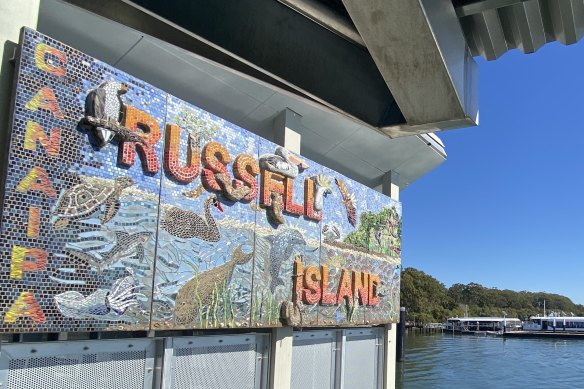 Since COVID, the land prices on the island have climbed, Byrne says.
"The $12,000, $15,000, $17,000 blocks of land – now you can't find them under $45,000. The ones that were $30,000 and $40,000, they're now around $80,000 or $90,000."
An average house on the islands now costs abound $350,000. A buyer who want to be beside the water must be willing to spend $700,000 to $1.2 million, he says.
"It's got to take off, it's cheaper than the mainland, and it's still a great investment."
Tomorrow: Redlands' blues – Too country for the city, too city for the country
https://www.brisbanetimes.com.au/national/queensland/treasure-islands-why-seq-s-hidden-gems-are-growing-three-times-as-fast-as-mainland-20230608-p5df0n.html?ref=rss&utm_medium=rss&utm_source=rss_national Why the Southern Moreton Bay Islands are growing three times as fast as mainland