Sydney
Wendie Renard to pose a threat to Matildas' World Cup hopes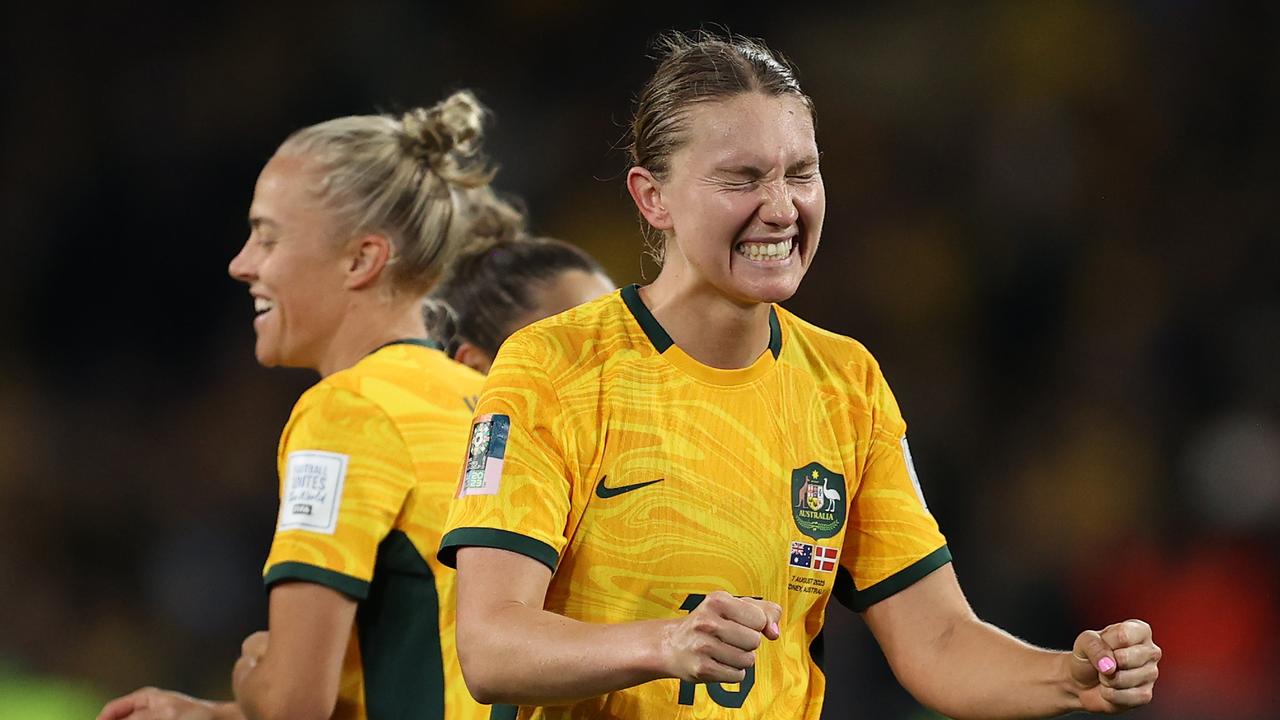 Matildas defender Clare Hunt won't let sentiment jeopardise her task of nullifying the threat of French star Wendie Renard in Saturday's FIFA Women's World Cup quarter-final at Suncop Stadium.
Hunt on Thursday declared "this is the time" in the Matildas' bid to turn potential into glory by becoming world champions.
To take the next step on the road to tournament success, the Australians must overcome a Les Bleues team superbly led by 32-year-old centre-back Renard, who has been named in FIFPro's World XI seven times.
Read Next
Renard is not only a tower of strength defensively, she is a also a danger at the other end of the park at set pieces.
"For me, Wendie Renard was a role model," Hunt, 24, said.
"I saw her composure at a young age and wanted to emulate that in some way.
"I feel like I know the way that Wendie plays because I used to watch her as a kid.
"She's exceptionally good on the ball. She's a very good defender in terms of her positioning.
"In terms of how to deal with that, we've just got to play to our strengths and we recognise that she is going to be difficult to get around."
Hunt also put up her hand to mark Renard when the French skipper ventured into Australia's penalty-area to make the most of corners and free-kicks,'
"It's going to have to be someone's job, isn't it?" Hunt said.
"Her height is such an advantage on set pieces, but … we've defended set pieces exceptionally well in three of the four games that we've played."
Hunt also idolises fellow Matilda Clare Polkinghorne, who she is keeping out of Australia's starting team due to her impressive partnership in the heart of the side's defence with Alanna Kennedy.
"`Polks' is one of the most beautiful people you'll ever meet," Hunt said of the record-holder for Matildas' appearances.
"I remember when I was younger I wanted to emulate Polks, and to be here playing alongside her for the start of my international career has been nothing but special.
"She has supported me as a centre-back and as a friend. I definitely appreciate her support on this journey."
Polkinghorne, who has been capped a remarkable 161 times, is part of a core group of the squad who have been teammates at national level for several years and who want to win a major tournament together before retiring.
"I can only tell you how driven this group is. A lot of the girls have been in this team for 10 to 15 years and I think they've come to the realisation now that this is the time," Hunt said.
"It's amazing to be a part of this group when everyone as a collective believes that this is the time.
"To have that belief and the knowledge that we have the capacity to win this tournament is absolutely amazing.
"I see the passion, the intensity and the tenacity of all the girls in this team, and it's not hard to feel the same and play the same as them.
"I feel like we are in a position where we are fighting for a World Cup final and lifting that trophy."
Topics
Read Next
Comments
https://www.theaustralian.com.au/breaking-news/emerging-matildas-star-clare-hunt-to-face-tough-test-against-french-idol/news-story/71806e1078703d9c403a8743d6a97ce7 Wendie Renard to pose a threat to Matildas' World Cup hopes