Sydney
Voss regrets late Blues mistake in drawn AFL season opener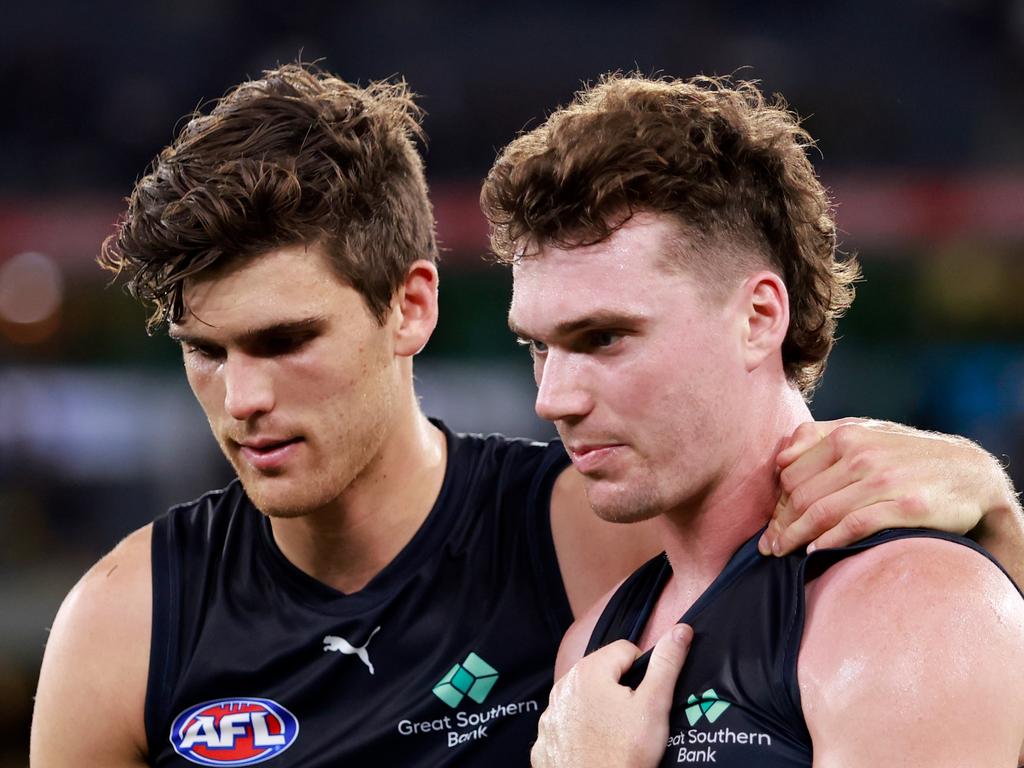 Michael Voss says despite positive results from Carlton's efforts to keep Richmond in a draw, the Blues failed to 'skip' a critical late error that cost them two points in the Premiership.
A turnover deep in the Blues forward line that scored the equalizing goal for Tom Lynch and a breakacre that would have allowed him to take an easy one-point set shot after the siren left. Z's clumsy drop mark has been in Carlton's few moments… wish it was back.
Despite being crushed 45-66 within 50 seconds, the Tigers were able to keep the ball much easier in the first half, but Boss said the way the Blues withstood the pressure and maintained their late-game lead was a big win. He said the draw brought him frustration.
read next
"There's a lot to be proud of, to be honest. And there are some parts where you're like, 'Oh, I wish I could have given it back,'" Carlton's coach said.
"From a draw situation, you probably walk away and think we should have won, but in a very different way than we're used to.
"We touched on it last in a playgroup…that's what we like.
Voss said the Carlton side would have lost by six goals in 2022 and praised the defensive resilience of the Blues, but he ignores several costly passages of play in his dying moments. I admit that I couldn't do it.
"We'll look into it, which means we can't skip it. We're working on improving it," he said.
"We'll look at all those moments and see where we can improve. It's not about us leaving.
"We were holding out against the tide for five minutes, sometimes six and a half minutes…you have to look at that too and admit what was there."
Boss said Lewis Young's stellar performance, with 20 possessions and 14 interceptions while holding Jack Riewold to one goal, was an example of how key defenders are "growing up".
"He blew us away a little bit. If I may say so, his growth is really steep," he said.
"He's won more fights, he's been playing pretty good opponents, and he's been stressing a lot because the ball was going down fast a few times."
Voss praised Ed Curnow's tagging efforts after the Blues veteran transferred to Dion Prestia in the final quarter and cracked down, leaving him a mere disposal.
read next
https://www.theaustralian.com.au/breaking-news/we-will-look-at-all-those-moments-voss-rues-late-mistakes/news-story/8ba77a2bd89cce7e8e7fe96659e051d7 Voss regrets late Blues mistake in drawn AFL season opener