Sydney
Trump charged in Georgia over scheme to overturn US 2020 election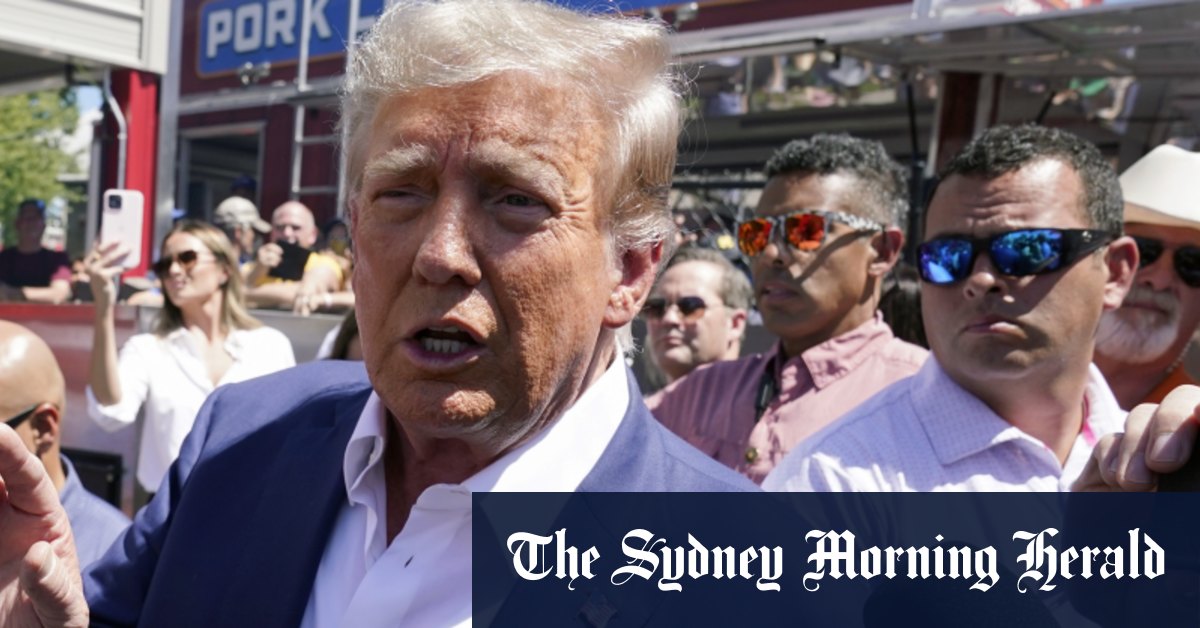 Willis, a Democrat, began her investigation in January 2021 after Trump made his now-infamous phone call to Georgia Secretary of State Brad Raffensperger, a fellow Republican, urging him to "find" the votes he needed to put him ahead of Biden.
"All I want to do is this: I just want to find 11,780 votes, which is one more than we have," an insistent Trump is heard saying on a leaked recording of the call. "Because we won the state."
But the probe has also embroiled key members of Trump's orbit, as well as lesser known state Republicans who conspired with them to keep Trump in power.
Some of those allies signed a certificate falsely stating that Trump had won and declaring themselves the state's "duly elected and qualified" electors. They then sent that certificate to the US Congress, using it as the basis for pressuring the then vice president Mike Pence to delay or block the certification of Biden's election victory.
Prosecutors also had evidence tying Trump's legal team to a security breach of voting machines in Coffee County, a conservative rural area about 200 miles Atlanta, which is mostly Democrat-leaning.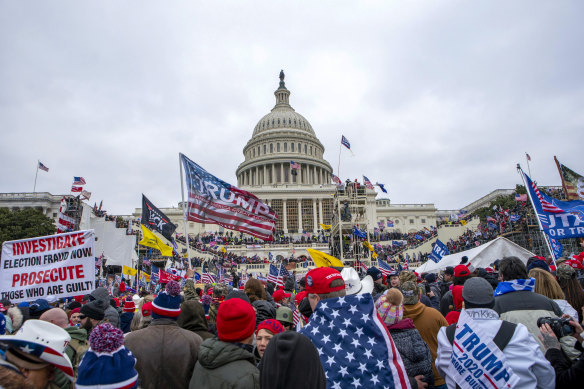 However, the plan to subvert the election was foiled when Pence refused to introduce the fake votes – even as furious Trump supporters attacked the US Capitol building on January 6, 2021, in a violent insurrection that resulted in several people dying and about 150 police officers being injured.
"President Trump was wrong then, and he's wrong now. I had no right to overturn the election," said Pence, who is now competing against his former boss for the Republican nomination to run as president next year.
The Georgia indictment is the fourth that Trump has faced in five months, putting him on a collision course with the court system as his campaign to return to the White House intensifies.
But it is also significant because it would be much harder for Trump to pardon himself over Georgia's suite of state-based charges than it would be at the federal level, where he could pardon himself if he is convicted and becomes president.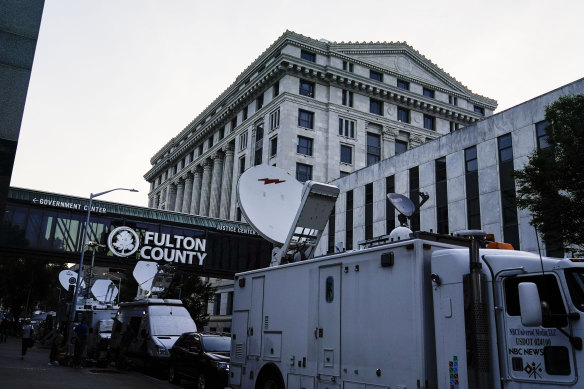 Georgia's pardon system is far more stringent than presidential pardons, which can be done somewhat arbitrarily with limited legal restraints.
To get a pardon in Georgia, Trump would have to apply to the five-member Georgia State Board of Pardons and Paroles and he could only apply after he is indicted and convicted, and only after five additional years have passed since completion of his sentence.
The former president, however, insists he is innocent, and spent Monday (local time) flooding his Truth Social online forum attacking Willis and some of her witnesses. He also sent a message to the jury, writing: "Would someone please tell the Fulton County Grand Jury that I did not tamper with the election. The people that tampered with it were the ones that rigged it, and sadly phony Fani Willis."
After the indictment was unsealed, he issued a statement saying that "Justice and the rule of law are officially DEAD in America."
"This marks the fourth of Election Interference on behalf of the Democrats in an attempt to keep the White House under Crooked Joe's control and jail his single greatest opponent of the 2024 election," Trump wrote.
With 15 months until the presidential election, Trump is currently the overwhelming frontrunner to win the Republican nomination to run for the White House again.
The twice impeached president is well ahead of his nearest closest rival, Florida Governor Ron DeSantis, and is so confident of his lead that he is considering not turning up to the first Republican debate in Milwaukee next week.
But his campaigning calendar next year is starting to get clogged with court cases. In April, Trump was charged in New York by Manhattan District Attorney General over alleged hush money paid to porn star Stormy Daniels, with whom he had an affair shortly after his wife Melania gave birth to their son, Barron.
Loading
In June, he was charged again, this time federally, by Special Counsel Jack Smith over his alleged mishandling of classified documents.
And last week he was charged by Smith a second time, for attempting to overturn the 2020 election. In that particular case he will also argue in trial that he is protected by America's right to free speech, and that he genuinely believed that the 2020 election was rigged.
In Georgia, security has been beefed up for weeks around the Fulton County courthouse where Trump is expected to appear and plead not guilty. On Monday, Willis began presenting her case to the Grand Jury, but things began to move quickly as she brought in two witnesses who were not scheduled to appear until tomorrow.
A court document that appears to have been mistakenly published by the Fulton County Court while the jury was still hearing evidence on Monday listed several charges against Trump, but was swiftly taken down without explanation.
The incident has outraged some Republicans, who believe that the legal system has been weaponised. Asked how the documents were posted, Willis suggested she did not know.
Get a note directly from our foreign correspondents on what's making headlines around the world. Sign up for the weekly What in the World newsletter here.
https://www.smh.com.au/world/north-america/donald-trump-charged-in-georgia-over-scheme-to-overturn-2020-election-20230809-p5dv05.html?ref=rss&utm_medium=rss&utm_source=rss_world Trump charged in Georgia over scheme to overturn US 2020 election