Sydney
Text messages of accused killer after woodchipper's death revealed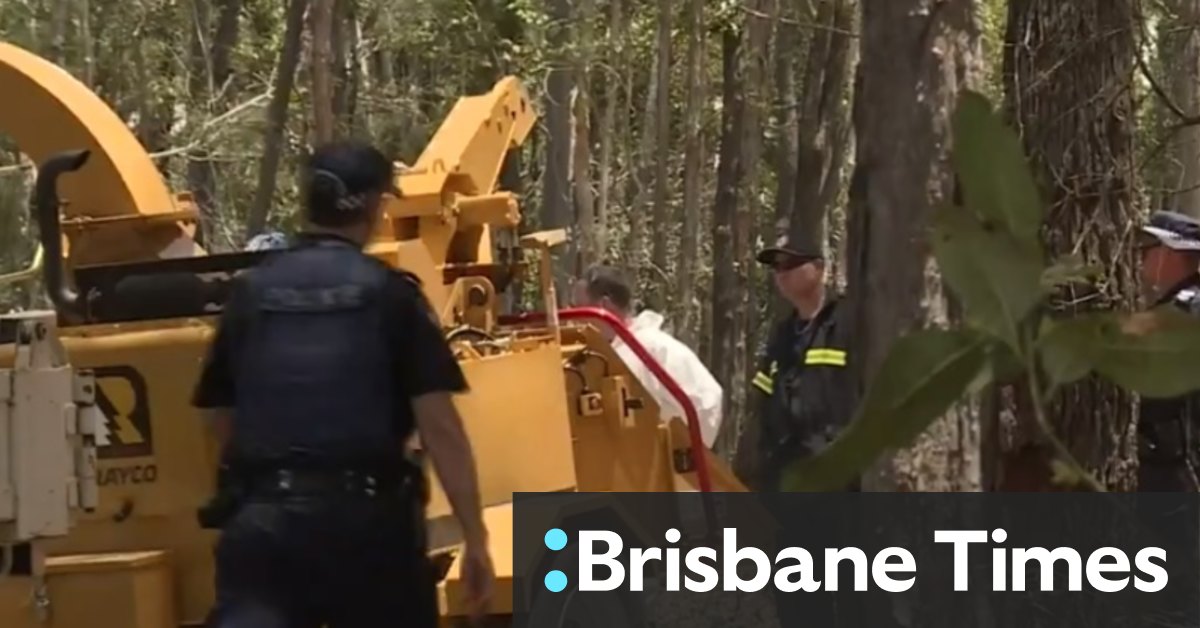 The ex-girlfriend of a man whose body was crushed by a wood chipper told a friend he must have dropped his cell phone in a 'mulcher' and tried to retrieve it because he was texting her at the time .
Human remains and parts of Sanders' cell phone were pushed aside by wood chippers, the Brisbane Supreme Court murder trial says. Droplets stretched nearly 10 meters.
In the same message, the woman said another man, an accomplice in the murder, had "hit the stop button" on the wood chipper. [he was] Too late".
On 12 November 2017, 54-year-old Bruce Sanders was crushed by a machine while clearing trees in Goonbolian, about 150 kilometers north of Brisbane.
Police were treating his death as an accident until detectives received a tip, and in May 2018, three people, including Sanders' ex-girlfriend Sharon Graham, were charged with murder.
Loading
Gimpeman Peter John Koenig, 65, pleaded guilty to being an accessory after the fact in July.
The Brisbane Supreme Court trial began this week for the remaining defendants, Graham, 61, and Gregory Lee Roser, 63.
They have pleaded not guilty to murder charges, and the trial is set to last four weeks.
https://www.brisbanetimes.com.au/national/queensland/accused-murderer-s-text-messages-after-woodchipper-death-revealed-20220921-p5bjt7.html?ref=rss&utm_medium=rss&utm_source=rss_national Text messages of accused killer after woodchipper's death revealed