Sydney
Sydney Royal Wine Show names Australia's best white, red, rose and sparkling wines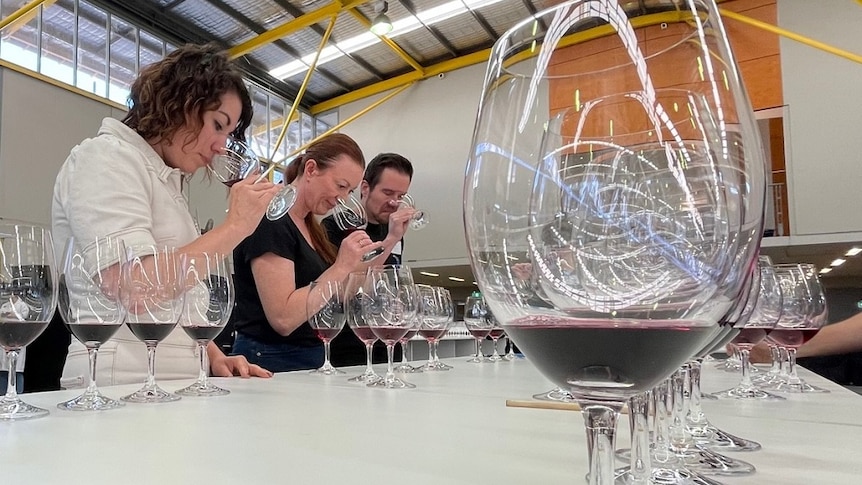 Sydney Royal Wine Show judges have declared a West Australia drop the country's best after tasting entries from 1,800 wineries.
Key points:
A Victorian wine was judged to be the best red and the best sparkling wine came from Tasmania 
One of the judges says Australian winemakers are gaining experience, particularly with blends
Another judge says the UK market is crying out for variety
Best in show and winner of the Tucker Seabrook Perpetual Trophy is the 2021 Evans and Tate Redbrook Estate chardonnay from Margaret River.
Yarra Valley winemaker and chair of judges Sarah Crowe said Australia was producing some excellent chardonnay.
"They stand up proudly – shoulder to shoulder – with some some of the best chardonnay internationally," she said.
"They don't have many challenging seasons there in Margaret River — it's a winemaker's delight."
Ms Crowe said picking the overall winner had been tough.
"We had a beautiful, pristine sparkling, this lovely complex yet restrained chardonnay, and a wonderfully fragrant, silky pinot noir," she said.
"I wasn't sure which way it was going to go."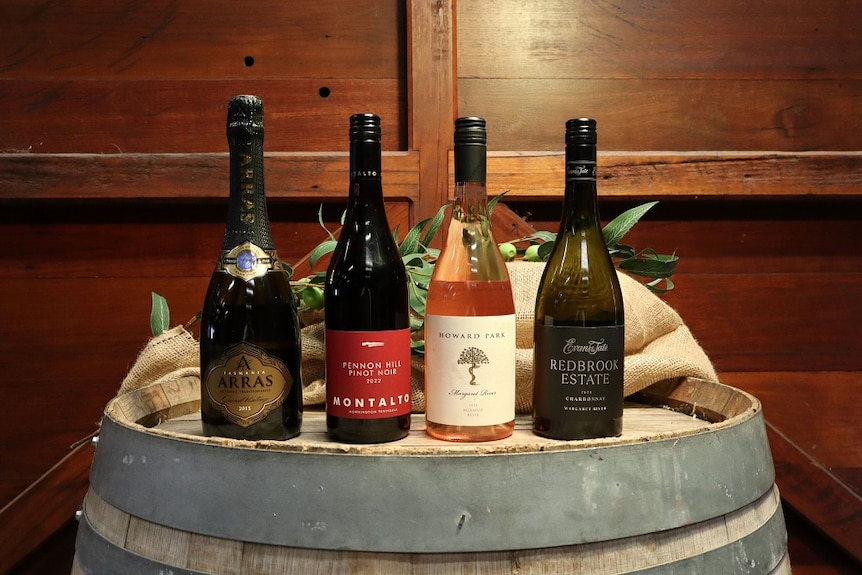 'Amazing variety'
Blended wines featured strongly in the awards this year.
"In Australia we seem to be embracing the fact that we've got no boundaries or restrictions on what we can blend and from where," Ms Crowe said.
She thinks it is because winemakers have gained experience with varieties such tempranillo and grenache, which are being blended with better known grapes to produce some good drops.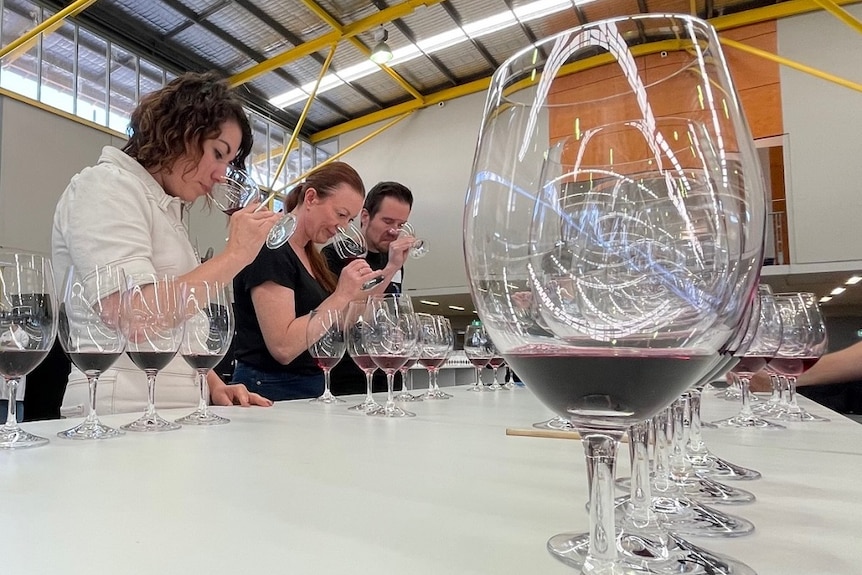 British judge Clara Rubin said UK consumers were looking for more diversity.
"The world sent Australia a message: 'Thanks for all the shiraz and chardonnay, do you have anything else?'" she said.
Ms Rubin has seen a lot of new varieties at this event.
"We've judged gamay next to malbec, sangiovese," she said.
"There was a grathiano, there was a durif … amazing variety!"
Ms Rubin gave the guest international judge's award to George's Folly Wines, based at Port Willunga in South Australia, for its 2021 Pigs Might Fly Montepulciano/nero d'Avola.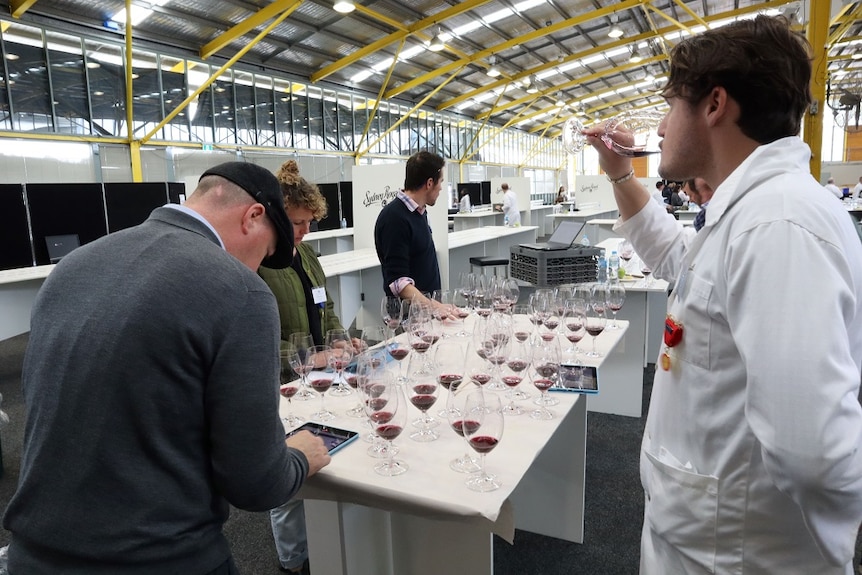 'Watch out' Tassie
Montalto's 2022 Pennon Hill pinot noir from a vineyard on Victoria's Mornington Peninsula was named best red.
Ms Crowe said Tasmania had produced many top pinot noirs, but this award signalled a shift.
"Tassie needs to watch out, the rest of Australia is coming for them," she said.
Tasmania still produces the best sparkling in Australia — the House of Arras picked up the award for its 2015 House of Arras Grand Vintage.
Ms Crowe said there were good reasons for the wine's high price.
"They spent a year growing it, a year making it — they've been holding onto that wine, letting that get better for nine years now," she said.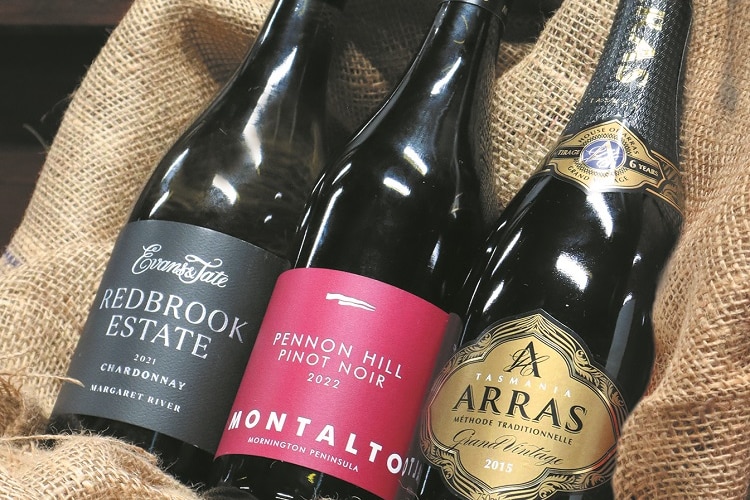 Ms Rubin is encouraging Australian winemakers to let their products age for longer.
"We love to see maturity in the glass — not dust, not dead, but maturity," she said.
"I spent a few days in the Hunter … some of the wiser producers are not going to release the 2023 vintage for seven years, which is perfect."
The best small producer award went to Liz and Sean Silkman for their 2022 Silkman Wines reserve chardonnay.
The best value wine was judged to be a 2022 Millbrook regional GSM (a blend of grenache, shiraz and mourvedre), which was produced at Jarrahdale in the Perth Hills.
Loading
https://www.abc.net.au/news/2023-08-17/sydney-royal-wine-show-names-best-australian-wines/102730826 Sydney Royal Wine Show names Australia's best white, red, rose and sparkling wines