Sydney
Sydney Marathon: Where spectators can watch, best streets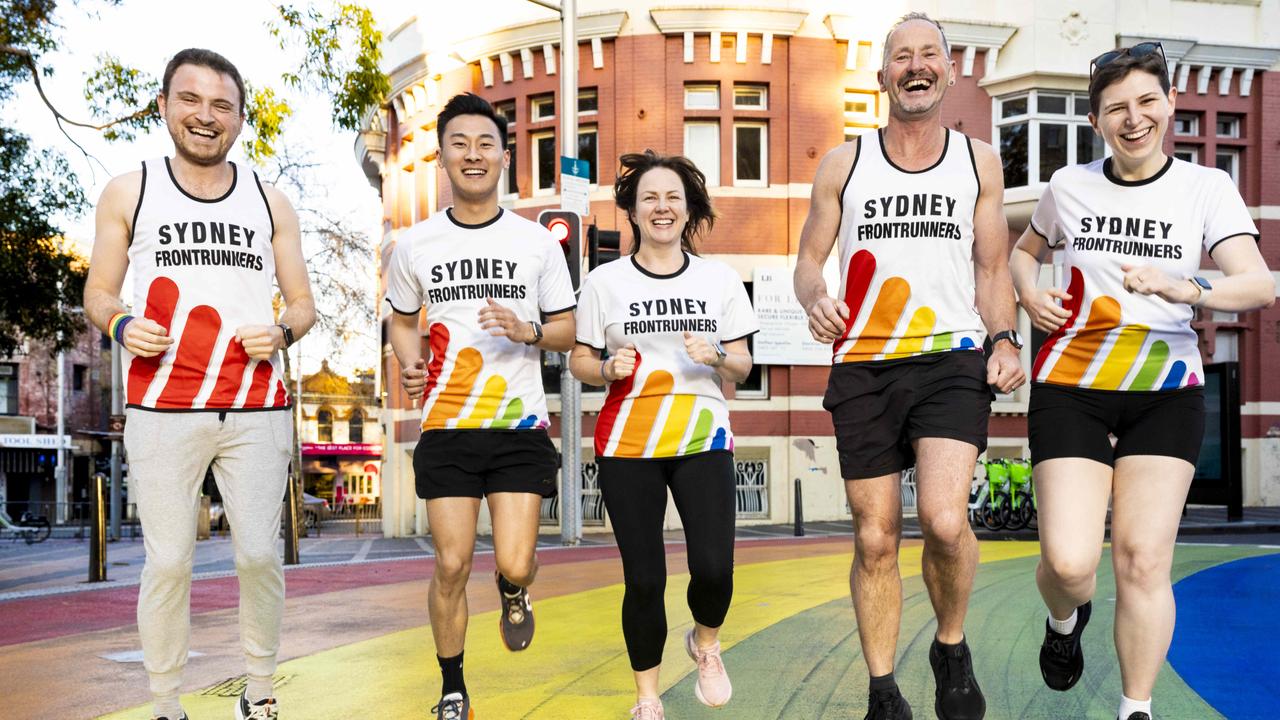 A record-breaking 17,000 runners are expected to hit the Harbour city's streets for the Sydney Marathon this Sunday, as event organisers aim to propel the event into one of the world's leading long distance races.
With supporter hubs lining the 42km routes, organisers are tipping Sydneysiders will come out in droves to support some of the fastest long distance runners and their mates.
With a new route to take advantage of the city's spectacular sites, 100,000 are expected to attend the event, which will help the city's bid to become one of the world's major marathons alongside New York, London, Boston, Tokyo and Chicago.
"We want Sydney to show the global running community we care about them and want them to succeed and have a good time," organiser Pont3's CEO and founder Wayne Larden said.
He estimates the event could generate up to $125 million a year in tourism within 10 years, once the city joins the elite groups of seven Abbott world Majors.
He pointed to the example of Chicago, which joined the group in 2017 and saw a $US40 million boost from the previous year and total economic impact of nearly $380 million into that US city.
Minister for Jobs and Tourism John Graham has strongly encouraged Sydneysiders to come along on Sunday and enjoy all the marathon has on offer in order to be part of the push to become a World Marathon Major.
"Becoming a World Marathon Major is not a sprint, it is three years of hard work to convince the world that Sydney is ready," he said.
Crowd support is crucial for marathon runners, who experience a "range of emotions" on their way to the finish line, Larden said.
"The people on the sideline make a massive difference. It lifts their spirits and resets their mind on the goal," he said.
Runners will include Australian marathon record holders Sinead Diver and Brett Robinson and Australian Paralympic Champion Madison de Rozario.
There will be fun activities for all ages along the route, from a Nickelodeon Kids Zone at Moore Park to community bands, DJs and drag shows at Taylor Square, to entertain the crowds.
Sydney Frontrunners, one of Sydneys oldest running groups, will have 43 runners competing in this year's marathon and have "trained hard for the event".
Rob Roelofs from SF said: "Taylor Square hub supporters are our brothers and sisters, we expect the biggest cheers for all of us."
Sydneysiders are being encouraged to leave their cars at home and take public transport, with additional train and bus services being put on for the day.
Sydney Marathon participants can travel free on public transport on Sunday.
The four spectator hubs you need to check out are:
1. Pyrmont Coffee Club
The first 100 spectators to turn up at Pyrmont to cheer the runners on in their first 10kms will receive a free coffee.
There will also be a big screen showing live coverage, music for the runners, food trucks serving breakfast and a make-your-own-supporter-sign workshop.
2. Sydney Spirit, The Rocks
This site is at the 15km mark and also close to the finish line.
There will be free coffee for the first 100 spectators, DJs spinning tracks and an MC with loads of giveaways for the crowd.
Great deals on delicious food and beverages from local cafes and restaurants.
3. Running with Pride, Taylor Square
There will be plenty of great deals from the local businesses along iconic Oxford St, plus free coffee for the first 100 spectators and an MC offering further giveaways.
This hub, at the 36km mark, will have a party atmosphere with DJs and drag queens performing all morning.
4. Mini mates family zone, Moore Park
Kids will love getting a selfie with Everest from Paw Patrol plus face painting, a Nickelodeon Kids Colouring activity zone, roving kids' entertainment and dance-off competitions.
This is also the spot to watch the runners at multiple points of the course from the Tramway Oval Bus Turn-around and on Driver Ave in both directions.
First 100 people get a free coffee.
The finish line will also have a recovery area for runners which includes foot massages.
Mark's first place in fundraiser race
Running the 42km track isn't enough for Mark because he plans on shaking it up for marathon day this weekend as he becomes the leading individual fundraiser in a partnership with the Shake It Up Australia Foundation, having reached a massive $21K already.
Founder of local disability support company eQuality Support, Mark aims to raise $38K to represent the 38 people diagnosed with Parkinson's in Australia everyday.
He says his father's diagnosis 18 months ago generated his desire to learn about Parkinson's and to try and raise awareness.
"I think it's just seeing the person change," he said, "Watching how they decrease in confidence, physical function, cognitive function."
Parkinson's disease is the second most common neurological disease in Australia.
That's not the only reason though, running a marathon has been on Mark's bucketlist for a while and believes that Sydney's iconic landmarks and the promising weather forecast, which sees temperatures expected to reach the lower 30s, will make the experience all the more enjoyable.
"I think looking at a sunny Sunday at an iconic location … any sort of festival always gathers energy," he expressed.
"It's also the 16,000+ people doing it who have committed a lot of their time and effort preparing for it."
Despite his father not being able to join him due to health issues, Mark told The Daily Telegraph that having his family travel with him to Sydney from Victoria for the event has been particularly motivating and encourages people to go out and attend the marathon, not only to support the runners but also create a festive vibe for everyone to enjoy.
"We've got all the family up here as in the wife and three kids, so the anticipation of being able to cross the finish line and have the people you love around you … that's going to be awesome" He said.
This year the event has gathered an impressive 17,000 registered runners which is more than double the previous record, one of them being PJ Lane the son of TV Legend Don Lane.
PJ, plans on tackling the Sydney Marathon this weekend as part of his journey to raise $20K for dementia research at the Centre for Healthy Brain Ageing (CHeBA).
"I'm very proud and happy about my role over there and the progress so far," he said.
https://www.dailytelegraph.com.au/news/nsw/spectator-hubs-lining-the-route-for-sydney-marathon/news-story/348c6487304137abbba6780852054bdd Sydney Marathon: Where spectators can watch, best streets