Sydney
Students went to lectures in person this week. they really liked it.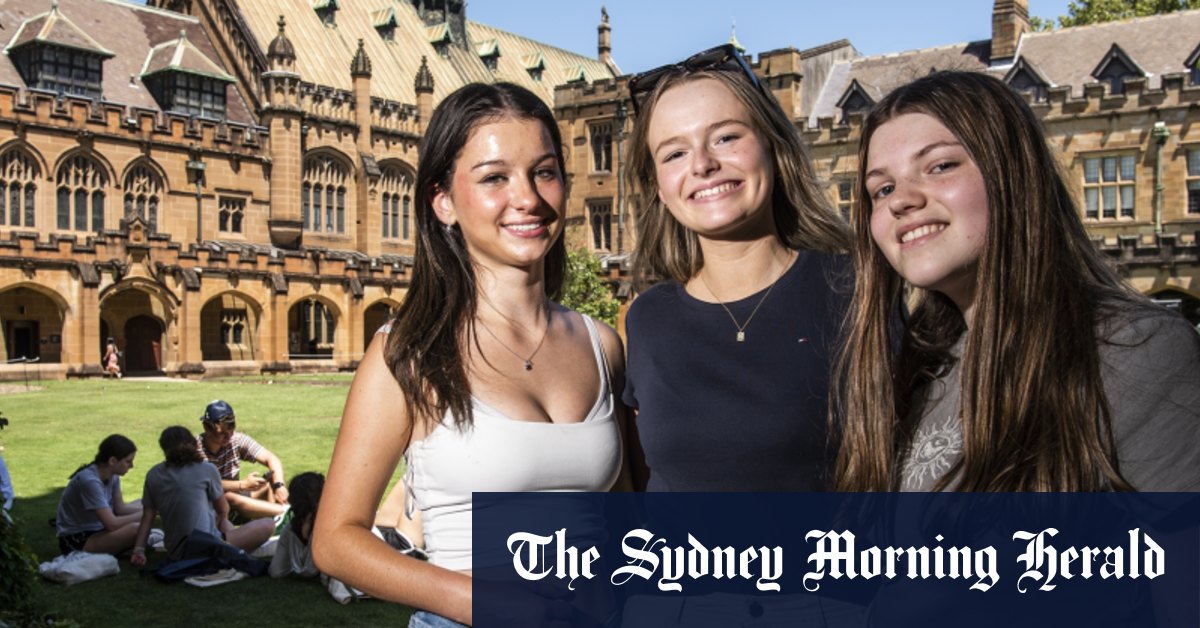 "Lecture attendance has been pretty low across the board for years," said UTS Business School professor Carmel Foley. "Students were already voting with their feet even before COVID hit. ."
"The days of stage sages are over. We are in an era of student-centered learning, which means that students should learn actively and purposefully rather than passively listening to lectures." ."
Not everyone agrees.
Professor Klum Brown of Macquarie University said it was not uncommon for lectures to be filled to just 10% of the seats.
"Personally, I think students should be on campus most of the time," he said. "However, students these days seem to like the convenience of online lectures to fit their busy schedules.
Professor Yuan Chen of the University of Sydney's School of Engineering said face-to-face courses are essential to providing a useful education for the workforce of the future.
"More hands-on experience and interpersonal skills training are essential for them to develop such skills," he said.
David Levinson, professor of civil engineering at the University of Sydney, said the recording of live lectures, which began well before the pandemic, made the learning experience worse. "[S]Students think they can skip class and watch videos later, but they don't," he said.
University of New South Wales Business School professor Gigi Foster said universities should default to in-person attendance. She said students could be better served in the long run with face-to-face learning compared to distance learning.
A University of Sydney spokeswoman said the focus on lectures does not represent the true picture of teaching on a modern university campus. Blend online and face-to-face learning.
Loading
"We are constantly reviewing and adjusting the way we deliver our curriculum to continue delivering the quality education we are known for. because we know it's not been very successful with student engagement," she said.
"Instead, we have embraced a blend of learning and interactive activities that encourage student collaboration and active participation, such as breakouts, polls, live chat, Q&A, guest speakers, and demonstrations. It has been proven to improve
A spokesperson for the University of NSW also said the online component will continue to be offered.
"This approach gives teachers the flexibility to take advantage of the great innovations in the digital space that have developed over the last few years," she said.
Professor Taryn Jones, Professional Vice-Chancellor of Programs and Pathways at Macquarie University, says that lecturers are just one way to learn and universities focus on doing tasks that establish deep understanding and develop lifelong learning skills. I said I put it.
Western Sydney University said it would continue to use blended learning as the community had hoped, but a UTS spokesperson said students would like flexibility and will continue to study online.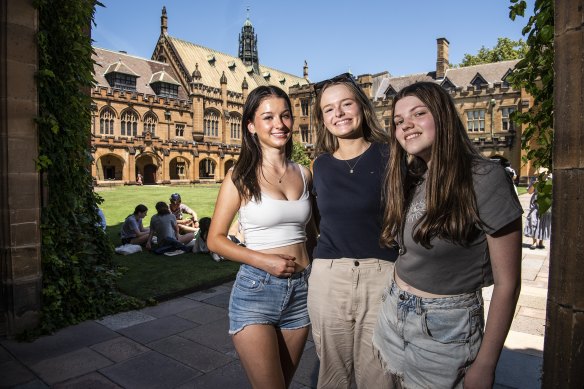 University of Sydney first-year student Nicole De Zotti, 18, was excited to meet in person and make new friends, but said she liked the online learning option because it cut her commute time. rice field.
"I think you'll be able to really choose whether or not to participate. You can pause the lecture and summarize the information," she said.
Her friend Sarah Roberts, 18, said she chose to watch some lectures online. "I think it's more convenient online," she said.
NSW University freshman Bora Phann, 21, said she chose an online tutor this semester.
"It saves time. You can stay in one place and study on your own," he said.
Loading
Alumni Temuka Munkjalgal, 20, said she likes the convenience of online classes.
"I wake up late, wake up and attend an online class," he said.
Anita Jackson, 17, a Sydney University student from Gloucester, finds online tutoring useful, but says she loves meeting new people.
"I come from rural Australia and am here for the social life," she said.
The Morning Edition newsletter is your guide to the day's most important and interesting articles, analysis and insights. SIGN UP HERE.
https://www.smh.com.au/national/nsw/university-students-went-to-an-in-person-lecture-this-week-they-actually-liked-it-20230216-p5ckxz.html?ref=rss&utm_medium=rss&utm_source=rss_national_nsw Students went to lectures in person this week. they really liked it.