Sydney
Skiers, snowboarders alarmed by lack of snow as worst season since 2006 wraps up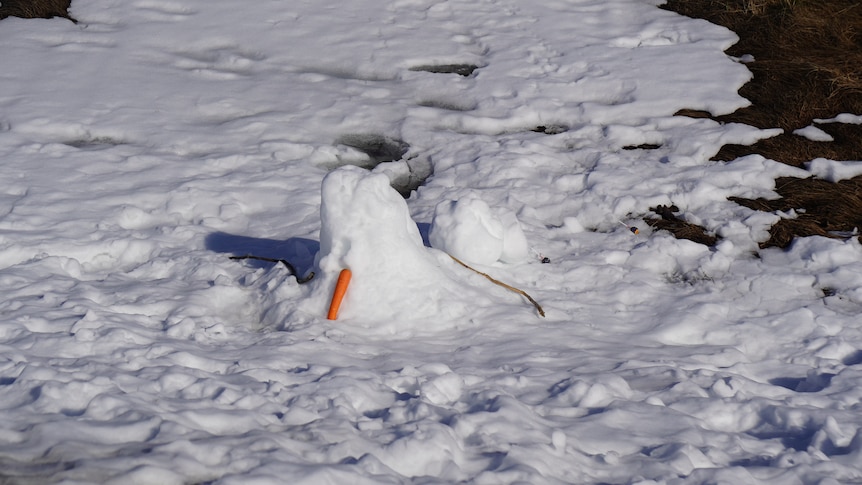 As one of the worst snow seasons in 20 years wraps up, snowboarders and skiers are becoming increasingly concerned about what climate change means for the future of their playgrounds.
Australia has just recorded its warmest winter on record, which has led to some ski resorts closing the season earlier than their usual wrap-up on the first weekend in October. 
Data from Snowy Hydro shows the depth of snow during the 2023 season was at its lowest in 17 years in elevated areas of the Snowy Mountains and the lowest in 50 years at lower elevations.
Back-country skier and alpine ecologist Ken Green, from the Australian National University, said there had been a steady decline in Australia's snow depth in his lifetime.
"It's not something that's just happened. There has been real data collected over the past 70 years that shows that there has been a major decline," he said.
"Looking at data from all over the world, including down in Antarctica, climate change is having an impact everywhere there is snow trying to survive."
Flora and fauna at risk
Professor Green said he was extremely worried for alpine plants and animals that were struggling to adapt to changing weather conditions.
"There are so many species only found in alpine areas and other animals are moving up which have never been there," he said.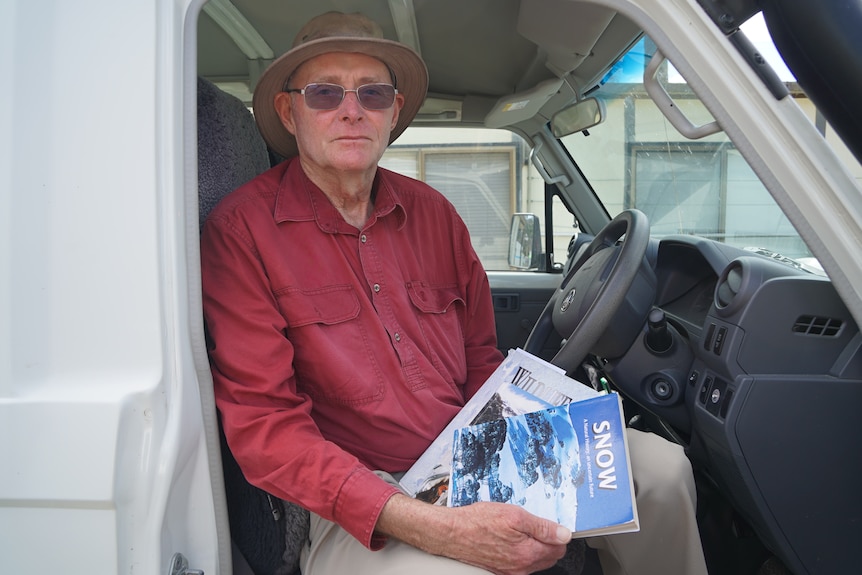 He said species like broad-toothed rats would be more exposed to predators like foxes, and the warmer weather was also seeing some plants flowering earlier.
"There's a problem there because the insects are coming out to look for the flowers and they're done, so they're unable to help the plants with pollination," Professor Green said.
University of Canberra PhD student Phil Campbell has studied the decline in the volume of winter snow using snow course data from Snowy Hydro, looking at measurements from as far back as 1954 at Spencers Creek.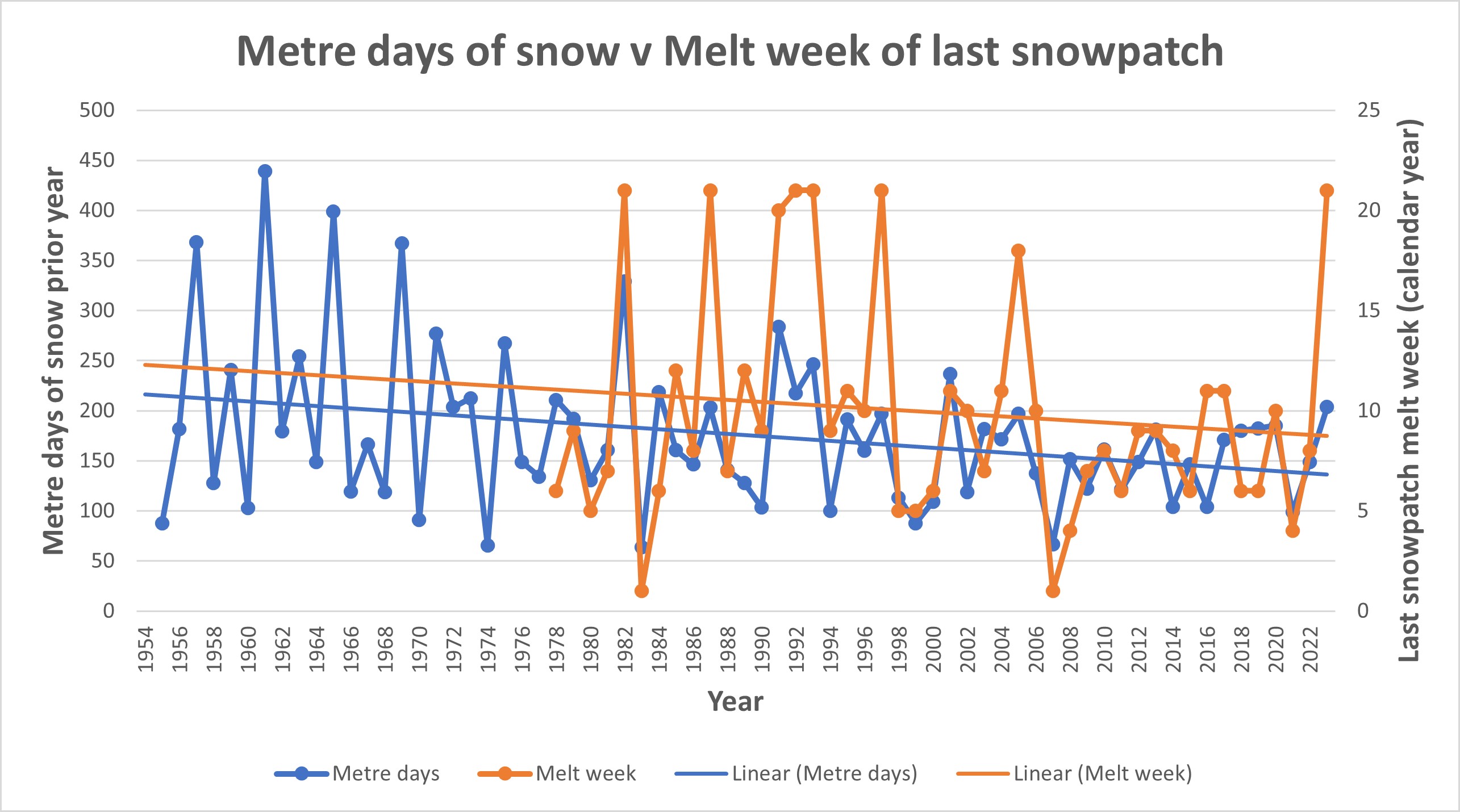 His research has found snow patches are now melting 2.5 weeks earlier than in 1954.
Mr Campbell said when data was collected from this year, it would show a sharp difference from the bumper season in 2022, when three snow patches survived to the next winter for the first time in 26 years.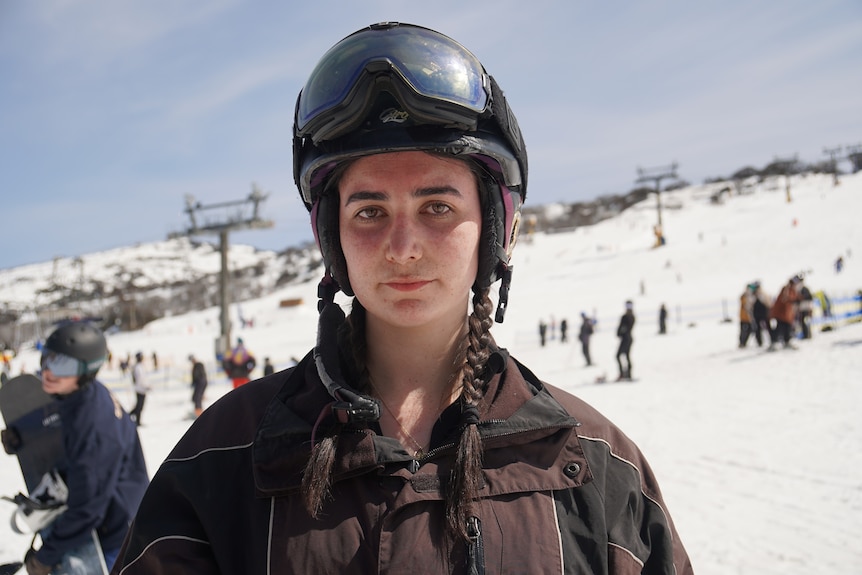 Small businesses under pressure
An array of small businesses in the Snowy Monaro, which includes small fishing towns like Adaminaby, rely on the snow season for their livelihoods, despite their distance from the ski resorts.
A Chinese restaurant in Adaminaby, 120 kilometres away from Perisher Valley, will soon close its doors due to a lack of visitors, blamed in part on the poor winter season.
Rhythm ski shop in Cooma told the ABC they too had experienced a huge decrease in customers this year.
It comes after Vail Resorts on Sunday announced the closure of the season at Mt Hotham in Victoria due to hot weather.
It said refunds would be issued to people who had lift tickets or ski school lessons booked.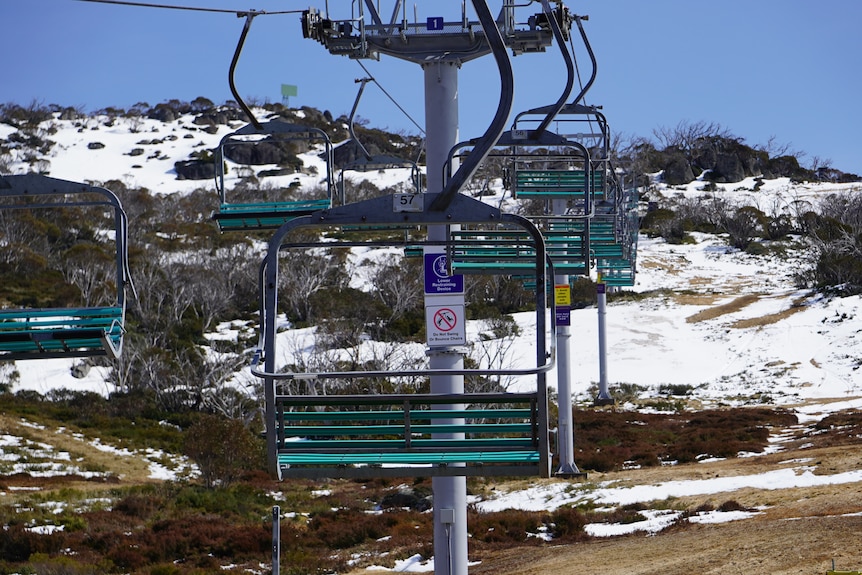 Meanwhile, Perisher Ski Resort sales and marketing director Robert Lloyd said this year had been their worse since 2006.
"There is no doubt climate change is a serious for our industry, but with snow making and vast investment, we can facilitate our snow making throughout the entire season," he said.
He said management was not having conversations about a future without snow.
"We are confident we will still see a lot of our guests," he said.
But Dr Green said fake snow hid the reality of Australian winters.
"I'm a back-country skier so I actually see what's happening, but a lot of people don't actually realise the difference between real snow and made-up snow," he said.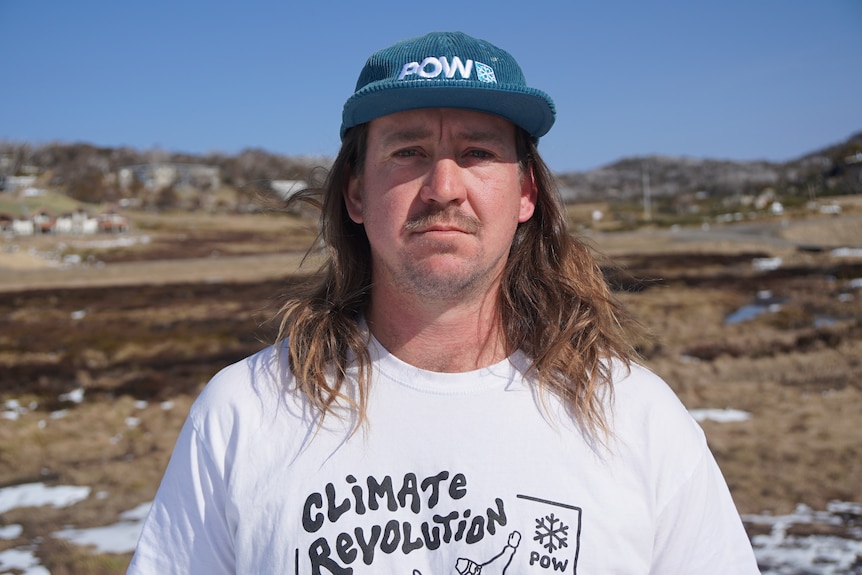 'We want to get people involved'
Snowboarder and Protect Our Winters (POW) ambassador Ryan Backhouse said it was sad to see "sticky, slushy snow" on Mount Kosciuszko.
POW is an organisation led by snow enthusiasts who are passionate about raising awareness of climate change.
"A lot of emotions come up when you do see the seasons like this and you also know that, through the data and the models we look at, it's not a one off," he said.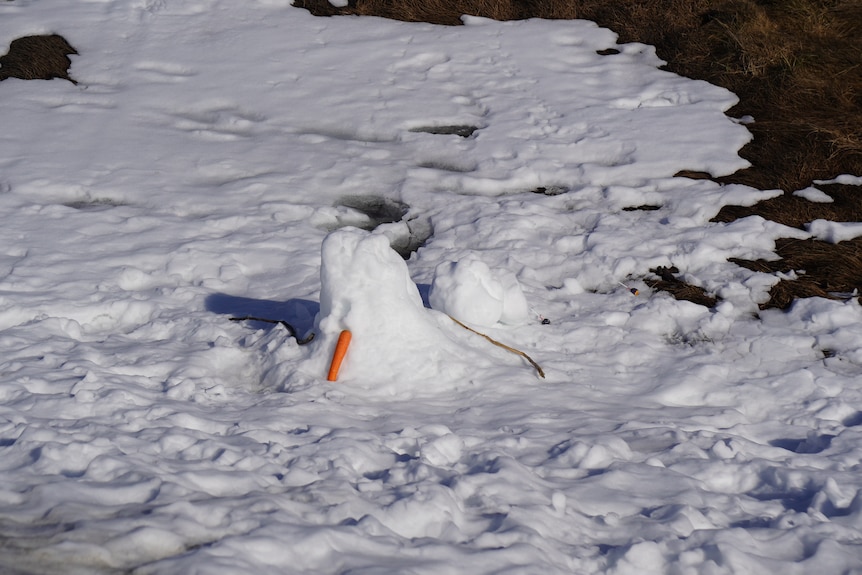 POW has implemented ride-share services for people to get up to Mount Kosciuszko in an attempt to reduce emissions, and they're not stopping there.
"We want to get people involved to be a lot more conscious of their choices around their own greenhouse gas emissions, as well as get them to understand how larger companies and industries can affect greenhouse gas emissions."
Loading
https://www.abc.net.au/news/2023-09-18/australian-snow-enthusiasts-are-seeing-the-climate-crisis/102862100 Skiers, snowboarders alarmed by lack of snow as worst season since 2006 wraps up