Sydney
Search continues for missing persons after Sydney boat crash that claimed the life of art dealer Tim Klinder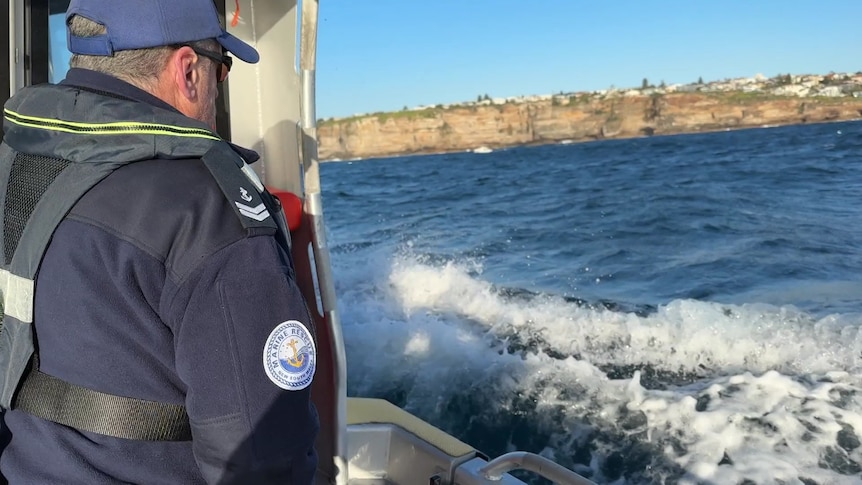 The search continues for a missing man after his fishing boat crashed into a rock in Sydney Harbour, killing a prominent art dealer.
Key Point:
Tim Klinder's body found after boating accident on Thursday
NSW Marine Rescue said they were looking for debris to help investigate
He is known for his contributions to the indigenous arts field.
The body of Tim Klinder, 59, was found by police on Thursday after his boat crashed at The Gap in Watsons Bay.
A boat was found capsized nearby and surrounded by rubble.
Police are looking for a second man on the boat.
He is believed to be 51-year-old father, tech entrepreneur Andrew Findlay.
A large surface and aerial search is underway off Watsons Bay, involving dozens of NSW Police Sea Areas Command officers and Marine Rescue Volunteers.
Inspector John Murray of the New South Wales Marine Rescue Service said they were searching for the missing man along with more debris from the boat.
"Of course we want to see survivors, but we look for anything that could be related to the case, debris or anything the police can use to bring the case together for the coroner," Murray said.
"The swell is calm, and it's a good condition for offshore visual exploration."
The search began after Sea Command officials responded to reports of boat debris in the water on Thursday and before Klingender's body was recovered.
Art community pays tribute
Mr. Klinder specialized in dealing with indigenous art and was a senior consultant to Sotheby's, a New York auction and private sales group.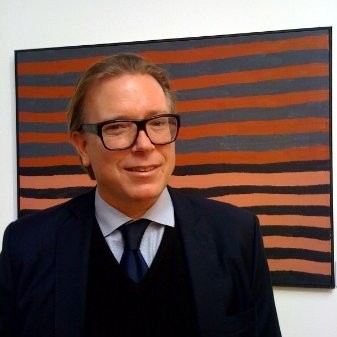 The Kluge Luhe Aboriginal Art Collection commemorates Mr. Klingender during his tenure on the International Indigenous Art Market.
"Today we mourn the passing of our friend and longtime colleague Tim Klinder and honor his significant contributions to the Aboriginal arts field," the group said in a tribute post.
Amanda Lowell, owner of art gallery The Commercial in Sydney's inner west, called Mr Klinder "a real person" and "a great contributor and lifeblood".
Art advisor and former colleague Justin Miller added that his "intelligent and passionate connoisseur" would be lost to the industry.
"Your passion for Aboriginal culture knows no bounds and has taken over our country." [sic] We literally bring outstanding indigenous art to the world. "
https://www.abc.net.au/news/2023-07-22/nsw-man-search-boat-crash-killed-tim-klingender/102635190 Search continues for missing persons after Sydney boat crash that claimed the life of art dealer Tim Klinder