Sydney
Ryan's rule: the Australian right to a second medical opinion that may soon be saving lives in the UK | Health
Six-month-old Weston was fast succumbing to infection in a hospital waiting room when his parents saw a poster that they have no doubt saved his life. For several days his mother, Brittany McDaniel, and father, Zack Tyndall, had been sent home or made to wait after being told the rash devouring his face was an allergic reaction or a bad case of eczema.
Now, as his eyes rolled back into his head, Weston's parents couldn't wait any longer.
That was the moment last October when Tyndall saw a poster explaining "Ryan's rule". Once invoked, it would summon a senior clinician for a second opinion.
The panicked father dialled the number on the poster and a paediatric doctor arrived within minutes. McDaniel says the clinician took one look at her baby and instantly recognised that Weston was suffering from staphylococcus scalded skin syndrome. Finally, Weston was administered antibiotics to fight his infection.
Asked what she thinks would have happened had Ryan's rule not existed, McDaniel does not need to wait until the question is finished. "Weston would not be here," she tells the Guardian.
"One hundred per cent, he would not be here. We are so grateful, beyond belief, for Ryan's rule. That saved his life."
Weston's ordeal, first reported by the Australian Broadcasting Corporation, took place in Caboolture, about 40km up the highway from Queensland's capital, Brisbane.
But the principle that patients and parents who believe their concerns are not being taken seriously are entitled to a second medical opinion could soon apply in England too.
Steve Barclay, the UK health secretary, this week cited Ryan's rule as a measure shown to have saved lives, as ministers consider introducing a similar approach in England, which would be known as "Martha's rule".
Thirteen-year-old Martha Mills died in 2021 after developing sepsis while under the care of King's College hospital NHS foundation trust in south London.
Her mother Merope Mills, an editor at the Guardian, says she and her husband, Paul Laity, raised concerns about their daughter's deteriorating health a number of times but these were not acted upon.
A coroner ruled last year that, had doctors identified the warning signs and transferred her to intensive care earlier, Martha would most probably have survived. Martha would have turned 16 on Monday.
Ryan's rule, too, emerged from the tragedy of what a coroner would find to be, in all likelihood, the avoidable death of a child.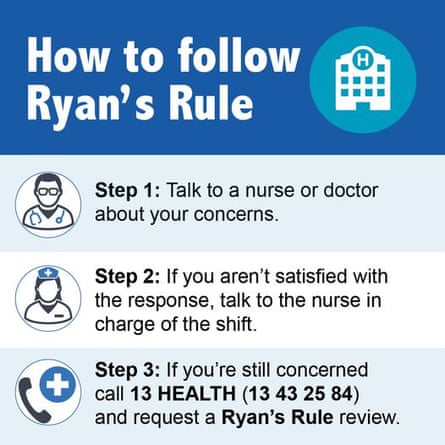 Ryan Saunders had not yet turned three when the previously healthy and happy toddler was misdiagnosed with mumps by his regular GP in the regional Queensland town of Emerald. It was a Thursday in September 2007.
Four days later Ryan was in the Emerald hospital before being flown to nearby Rockhampton. There he would die, six days after his first misdiagnosis, from toxic shock syndrome triggered by the streptococcal infection left fatally undetected.
Ryan's parents also felt their concerns weren't listened to by medical staff. Donna Saunders says her son was let down by the system. "If there was a crack to fall in, he fell in it," she says.
In 2011, a coroner agreed, finding Ryan's treatment beset by serious errors. That report would pave the way for what would become known as Ryan's rule – a process by which patients of any age, or parents and carers, can call upon a senior clinician for a second opinion.
Saunders says she knows family, friends and colleagues who have since invoked it and experienced positive outcomes. People she has never met have contacted her to tell her how it saved their child's life.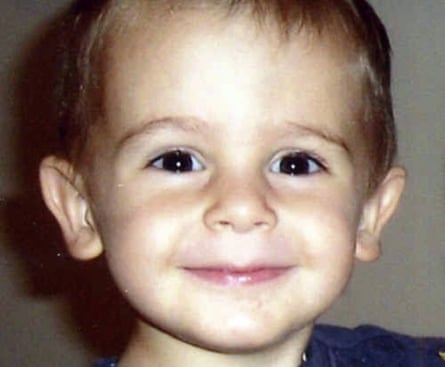 She is grateful that Ryan's rule has proved successful in Queensland, glad it has informed similar models in other Australian states – and pleased it is helping inspire reform in the UK.
"We don't want anyone ever to go through what we went through," she says. "And it is not just losing a child, it is the constant investigation, that whole process. It is very draining and, even now, it just feels like yesterday. It is still very raw, even after all this time."
Events like the fast-approaching 16th anniversary of Ryan's death, she says, are a constant reminder of what she has lost.
"For us, it's always bittersweet to hear the stories about how Ryan's rule has helped people. We are happy that this is his legacy. At the same time, we would have much rather he be here with us," she says.
Ryan would now be 18. Since his eponymous rule was established in 2013, it has been invoked 10,845 times in Queensland – and its use is increasing. In 2022, Ryan's rule was invoked 1,994 times. So far in 2023, it has been used 1,524 times.
A Queensland health department spokesperson attributed that increase to better awareness and said it demonstrated the rule was working "precisely as intended".
"We want everyone who comes to our hospitals to know about this process," the spokesperson said. "We welcome patients or their families asking questions about the care we're providing."
They said the department was proud of having pioneered what they described as the "gold standard for patient-led safety".
That said, no system is a fix-all. And baby Weston's journey to recovery has not been an easy one. Even after his correct diagnosis, the Caboolture boy spent five days in hospital in such agony that he was administered opioid painkillers.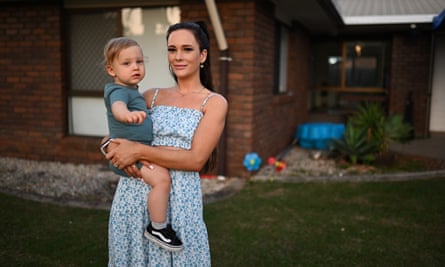 Almost 12 months later, Weston is still suffering. His immune system has been decimated by infection and medication. The skin around his mouth is still so sensitive that his diet is severely restricted. And Weston is an emotional boy, according to his mother, "to say the least".
McDaniel is certain that, had her baby been correctly diagnosed sooner, he would not bear such physical and emotional scars. "It makes me wonder, as a mum, if they had just listened to me at the start, maybe we wouldn't be going through what we are going through now," she says.
And so, inspired by the Saunders family, she and Weston's father are now pushing for change that might prevent other children going through the same ordeal.
The family have met with the Queensland health minister, Shannon Fentiman, and are working with state health authorities to improve Ryan's rule.
As it stands, the three-step rule can only be invoked after a patient has already been assessed by medical staff. But the health system in Queensland, as it is across Australia, is under immense stress. Patients can be stuck in emergency departments many hours before even being seen.
In response to Weston's parents' advocacy, the health department is piloting new measures for parents of children under the age of six to let them invoke Ryan's rule sooner.
This is why McDaniel has now decided to forgo her family's anonymity, protected in early reporting, and advocate in public. She knows first-hand, as Merope Mills is hoping, how powerful the story of one child can be.
Yes, McDaniel and Weston "have their good days and bad". "And we have more bad days than good," she says. "But I am just grateful that he is here, and I just keep reminding myself that he is here, he is alive and he is thriving as best he possibly can."
https://www.theguardian.com/australia-news/2023/sep/08/ryans-rule-the-australian-right-to-a-second-medical-opinion-that-may-soon-be-saving-lives-in-the-uk Ryan's rule: the Australian right to a second medical opinion that may soon be saving lives in the UK | Health