Sydney
Russia-Ukraine war live: young family among the dead in Kyiv after 28 Russian drones hit city; deadly strike in Sumy region | Ukraine
'Young family' killed in Kyiv drone strike
Anton Gerashchenko, a senior Ukrainian presidential adviser, said a "young family" were killed in a drone strike on a residential building in Kyiv this morning.
"Bohdan and Victoria, 34, were both found dead. It is reported they were expecting their first child in a few months," he tweeted.
Key events
Ukraine's President Volodymyr Zelenskiy has issued a further statement about today's drone strikes on Kyiv. He has pasted to Telegram:
It seems that the current enemy unites in its evil all previous enemies of our statehood. It acts insidiously – kills civilians, hits housing, infrastructure. Today, as a result of the occupiers' attack on a residential building in Kyiv, four people have already died. Among them is a young family that was expecting a child. Search and rescue operations are still ongoing.

Terror must lose and will lose, and Ukraine will prevail. And will bring to justice every Russian terrorist – from commanders to privates who carried out criminal orders.
Russia has told a top United Nations representative that the extension of the Black Sea grain deal was dependent on the west easing Russia's own agricultural and fertiliser exports, the defence ministry said in a statement.
Reuters reports that in a meeting in Moscow, Russia's deputy defence minister, Alexander Fomin, told the UN under-secretary general, Martin Griffiths, that extending the deal, which unlocked Ukrainian agricultural exports from its southern ports, "directly depends on ensuring full implementation of all previously reached agreements".
Russia says the impact of western sanctions on logistics, payments, shipping and insurance prevents it from exporting fertilisers and chemicals, and that easing those restrictions was a key part of the deal, brokered in July by Turkey and the United Nations.
Death toll from 'kamikaze' drone strike in Kyiv rises to at least four – mayor
The number of people killed in a Russian drone strike on a residential building in Kyiv has risen to four according to the latest information from the city's mayor Vitali Klitschko.
He posted an update to Telegram to say:
Four people have already died under the rubble of a house in the Shevchenkiv district of the capital, which was hit by a Russian terrorist drone. The rescuers discovered and retrieved another body – that of a dead man. Search and rescue operations are ongoing. There may still be people under the rubble. Three victims were hospitalised. Two of them are employees of the state emergency service.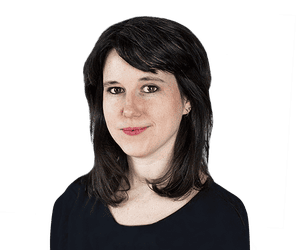 Bethan McKernan
Bethan McKernan reports for the Guardian from Jerusalem:
Israeli officials have refused to comment on remarks from Dmitry Medvedev, Russia's former president, that Tel Aviv is preparing to supply military aid to Ukraine.
In a Telegram message on Monday, Medvedev, currently deputy chair of Russia's security council, warned Israel against arming Kyiv, calling it a a "reckless move" that would "destroy relations between our countries".
Despite numerous attempts from Kyiv to buy Israeli aerial defence systems since the war broke out, Israel has tried to maintain a neutral stance in the seven-month-old invasion, as it relies on Russia to facilitate its operations against Iranian-linked actors in Syria.
It has grown more forceful in its criticism of Moscow, however, since the Russian justice ministry announced in the summer that the Jewish Agency, a quasi-governmental body that facilitates immigration to Israel, should be shut down.
The increasing Russian deployment of Iranian-made drones, which were used for the first time today to attack the Ukrainian capital, has also toughened Israel's stance: an anonymous Ukrainian official told the New York Times last week that Israel has begun sharing basic intelligence on Iran's drone programme.
The Guardian previously reported in April that Iran was believed to be sending munitions and military hardware to Russia to aid in the war effort.
Pro-Russian leader in Donetsk announces prisoner swap with Kyiv
Denis Pushilin, the self-styled leader of the Donetsk People's Republic (DPR) in occupied eastern Ukraine, has announced a swap of 110 prisoners will take place on Monday.
The Russian state-owned RIA Novosti agency reported that he posted to Telegram to say: "Today, an exchange is taking place according to the formula 110 for 110. We give Kyiv mainly women. From the dungeons of the Ukrainian regime, we return home 80 civilian sailors who were held hostage. Also, 30 servicemen from the DPR, Luhansk People's Republic and other regions of the Russian Federation receive freedom."
Marina Ovsyannikova, the former Russian state TV journalist who staged an on-air protest against the war in March, has fled the country according to her lawyer.
Reuters reports that her lawyer Dmitry Zakhvatov said Ovsyannikova is currently "under the protection of a European state", declining to elaborate as "it may turn out to be a problem for her".
She was placed under house arrest from August and the 44-year-old was charged with distributing information about the Russian armed forces deemed by the government to be false – a charge that could lead to a 10-year prison sentence.
The former editor at Channel One made global headlines in March when she interrupted a broadcast of its flagship Vremya (Time) evening news, holding a poster reading "No war".
EU to train 15,000 Ukrainian soldiers and provide further €500m military support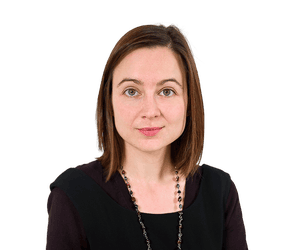 Jennifer Rankin
The European Union has agreed to create a mission to train 15,000 Ukrainian soldiers and will also provide a further €500m to help buy weapons for the war-torn country under Russian attack.
EU foreign ministers meeting on Monday approved the two-year training mission, which will involve different EU forces providing basic and specialist instruction to Ukrainian soldiers in locations in Poland and Germany. Officials hope the mission, which is expected to cost €107m, will be up and running by mid-November.
The EU's high representative for foreign policy, Josep Borrell, said it was "not just a training mission" but "clear proof that the EU will stand by Ukraine for as long is needed".
Ministers also approved a further €500m to provide weapons and other military kit for Ukraine, meaning the EU has now pledged €3.1bn for Ukraine's military since the Russian invasion in February.
Several EU and Nato countries are already training Ukraine's army, but Brussels officials believe the EU mission can offer added value. Borrell said he was "strongly convinced that putting together the capacities of the European armies" would mean "a much better product".
Ukraine was reported to have requested an EU training mission in July 2021, prompting months of discussion among the EU's 27 member nations. Officials insist the current mission differs from previous proposals, although Borrell himself has complained about slow progress.
In a speech last week, where he lambasted the EU diplomatic service as slow and ineffective, Borrell said:
And then, boom, the war comes and people said: "We should have done it [the training mission for Ukraine]." Yes, we should have done it. And now we are doing it quickly – well, quickly for European standards. Quickly for European standards means a couple of months.
Speaking on Monday, Denmark's foreign minister, Jeppe Kofod, said it could become "the biggest EU mission ever and of course it should be. For us there is no doubt Ukraine needs all the support they can get." He also said the mission was historic for Denmark as it was the first time Copenhagen had agreed to take part in an EU military mission following a resounding vote to abolish its opt-out on EU defence policy on 1 June.
An adviser to president Volodymyr Zelenskiy has said that Iran is responsible for "murders of Ukrainians", accusing the country of supplying Russia with drones used to attack Kyiv this morning.
Mykhailo Podolyak wrote on Twitter:
Iran is responsible for the murders of Ukrainians. Country that oppresses its own people is now giving ru-monsters weapons for mass murders in the heart of Europe. That is what unfinished business and concessions to totalitarianism mean. The case when sanctions are not enough.
Ukraine has reported a spate of Russian attacks using Iranian-made Shahed-136 drones in recent weeks. Iran denies supplying the drones to Russia, while the Kremlin has not commented.
Photographs circulating on social media have shown the scale of damage to a building in central Kyiv caused by a drone strike that resulted in the death of three people.
Kyiv's mayor, Vitali Klitschko, said a young couple were killed in the residential attack. The woman was six months pregnant, he wrote on the Telegram messaging service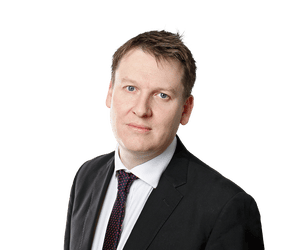 Daniel Boffey
The Guardian's Daniel Boffey has published a vivid report from on the ground in Kyiv. He describes the tension as residents became aware of drones circling ominously overhead before selecting a target.
A certain sense of fatalism took over as the drone hovered directly above, turning this way and that. A surreal yet bewitching calm. Then grim-faced soldiers and armed police broke the spell as they vainly fired their AK-47s in its direction, rat-a-tat-tat, as did the slightly heavier sounding air defence systems. To some the heavy burst of fire was what first made them aware of the mortal danger.

The question on everyone's mind was which way would it turn now, where was it heading? Then the drone fixed on its target. Where was it pointing? It turned in the air, a wing tilted to the right – and it dived. Faster now, not a kite but a swallow. Five seconds, no more, and the boom of an explosion, a burst of flames, screams from those closer to its final destination. Dark grey smoke billowed from the unfortunate spot. Relief for some meant horror for others.

Read Daniel Boffey's report in full here: An explosion, a burst of flames, then screams: 'kamikaze' drones rain down on Kyiv
Footage has emerged of a cat that was rescued from the rubble of a building struck by a drone in Kyiv. A picture of the animal being cradled in a man's arms was widely circulated after being posted on social media by Kyiv's mayor Vitali Klitschko.
Ukrainian grain exports have almost returned to pre-war levels, Reuters reports.
Exports in the first 17 days of October were just 2.4% lower than in the same period of 2021, despite the closure of several seaports and the Russian invasion, agriculture ministry data showed on Monday.
The country's grain exports have slumped since February, after the war closed off Ukraine's Black Sea ports, driving up global food prices and prompting fears of shortages in Africa and the Middle East.
Three Black Sea ports were unblocked at the end of July under a deal between Moscow and Kyiv, brokered by the United Nations and Turkey.
Footage has also emerged of Kyiv police officers shooting down a drone, posted by Anton Gerashchenko, a senior Ukrainian presidential adviser. Yurii Ihnat, a spokesperson for the Ukrainian air force, has claimed that 13 or more were shot down this morning, all of them as they flew in from the south.
It has been widely reported that the drones used in the attacks appeared to include Iranian-made models. Tehran has denied providing weaponry to the Russians.
Speaking shortly after Kyiv was hit this morning, the EU's foreign policy chief Josep Borrell said "we will look for concrete evidence" about the participation of Iran in Russia's war on Ukraine.
CCTV footage said to be from inside the residential building that was hit in central Kyiv this morning, published by Ukrainian outlet Censor.NET, is circulating on social media.
The text accompanying the video above reads: "The surveillance camera in the entrance recorded the moment when a kamikaze drone struck a residential building".
Three killed in Sumy rocket attack, regional governor says
The regional governor of the eastern region of Sumy has said that three people were killed and nine more injured in a rocket attack this morning.
"At 5.20 (0220 GMT) in the morning, three Russian rockets hit a facility of civil infrastructure. At least three people died. Nine are injured. There are still people under the rubble," Dmytro Zhyvytsky wrote on social media.
Prime minister Denys Shmygal earlier said that Russian strikes had hit energy facilities in Sumy and the central central Dnipropetrovsk region, where, according to the presidency, the attacks had resulted in further deaths.


https://www.theguardian.com/world/live/2022/oct/17/russia-ukraine-war-live-explosions-heard-in-kyiv-conflict-has-pushed-four-million-children-into-poverty-says-un Russia-Ukraine war live: young family among the dead in Kyiv after 28 Russian drones hit city; deadly strike in Sumy region | Ukraine