Sydney
Rooftopping trend highlighted by Remi Lucidi plunging to death in Hong Kong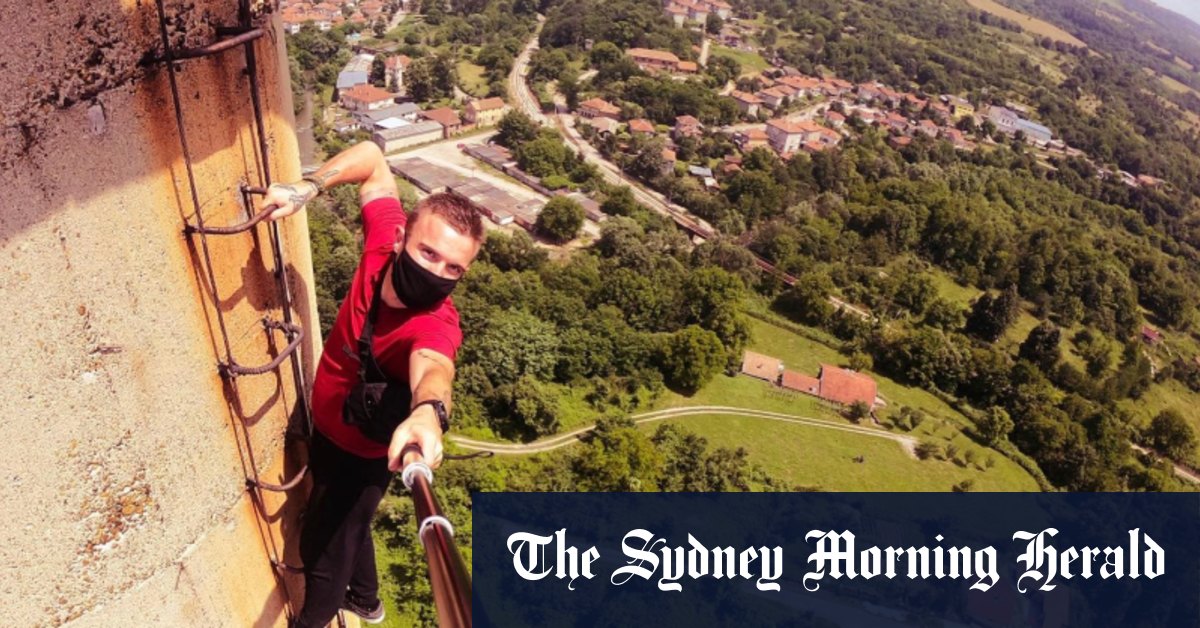 "It's certainly something that sort of celebrates its illegality, it kind of revels in it," said Goldsmiths University of London criminologist Theo Kindynis.
He studied the subculture as part of his PhD in 2016, examining the attractions of the behaviour, why people engaged in it and how it differed from other subcultures like graffiti writing.
Kindynis said he had observed groups that accessed locations like tube stations illegally, but did not post image online because of the legal risks involved and the element of secrecy and competition.
However, his research also highlighted a growing scene of young men travelling the world, who are largely motivated by cultivating a social media following.
"The sad thing is, there's now so many of these guys, there is a whole genre of photography … I can't tell the difference between this guy's photographs and dozens if not hundreds of other people's Instagram accounts," he said.
"I would love for it to be a kind of progressive, liberal politicised practice. But you go and talk to these guys, most of them will just say, I love breaking into buildings and dangling off rooftops."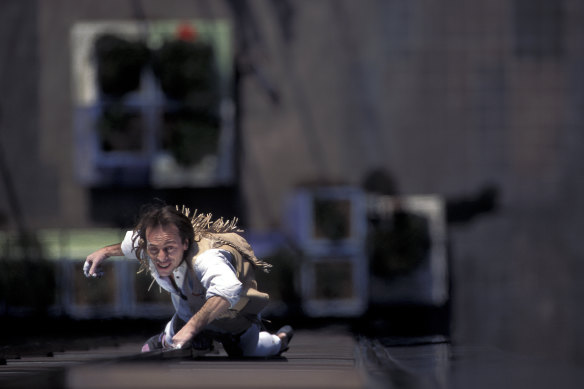 Kindynis added that the subculture took off about ten years ago, at a time when it was easier to access skyscrapers and towers under construction. A product of the growing popularity of YouTubers and Instagrammers has been a crackdown by developers in global cities, with increased security and a willingness to take legal action against would-be explorers on their sites, he said.
Instagram and TikTok are saturated with images of rooftoppers hanging from balustrades or danging their feet over the side of sky-rise buildings in cities like Hong Kong, New York and Dubai, linked to hashtags like #urbanclimbing #citygrammers #urbanexploration and #chasing_rooftops.
While many images simply promote thrill-seeking heights, other viral examples have been used to promote political messaging, like pseudonymous climber Mustang Wanted who in 2014 scaled one of Moscow's Stalin-era Seven Sisters skyscrapers, repainting it blue and yellow and topping it with a Ukrainian flag.
French rock and urban climber Alain Robert, who has been climbing for 50 years, said it was tragic to see the death of young "rooftoppers" like Lucidi, suggesting aficionados of the subculture are not often trained climbers but social media photographers.
"They are not climbing the side of a building, they are taking a lift, using fire exit, and they take selfies and GoPros. It has nothing to do with climbing … there is now a lot of people who are not trained for that," he said.
Robert, who goes by the moniker French Spiderman, said his own career had involved plenty of illegal climbs, but others that were approved, like his 2011 scale of Dubai's Burj Khalifa – the world's tallest building.
He said he received the green light from authorities to climb the Burj Khalifa; however, he was required to wear a harness. The 828-metre climb took six hours, including the tapered spire.
Robert added that he understood the lure of rooftop heights for urban explorers but lamented the influence of social media.
"When I started to climb, I was climbing completely all alone. Most of the time, there was no picture, there was no film," he said.
"So, the question is whether all the new generation are doing something because they really love it or because they want to become famous?"
https://www.smh.com.au/world/asia/global-rooftopping-trend-highlighted-by-gruesome-death-in-hong-kong-20230801-p5dsyx.html?ref=rss&utm_medium=rss&utm_source=rss_world Rooftopping trend highlighted by Remi Lucidi plunging to death in Hong Kong