Sydney
Referee's jaw broken at soccer match outside Sydney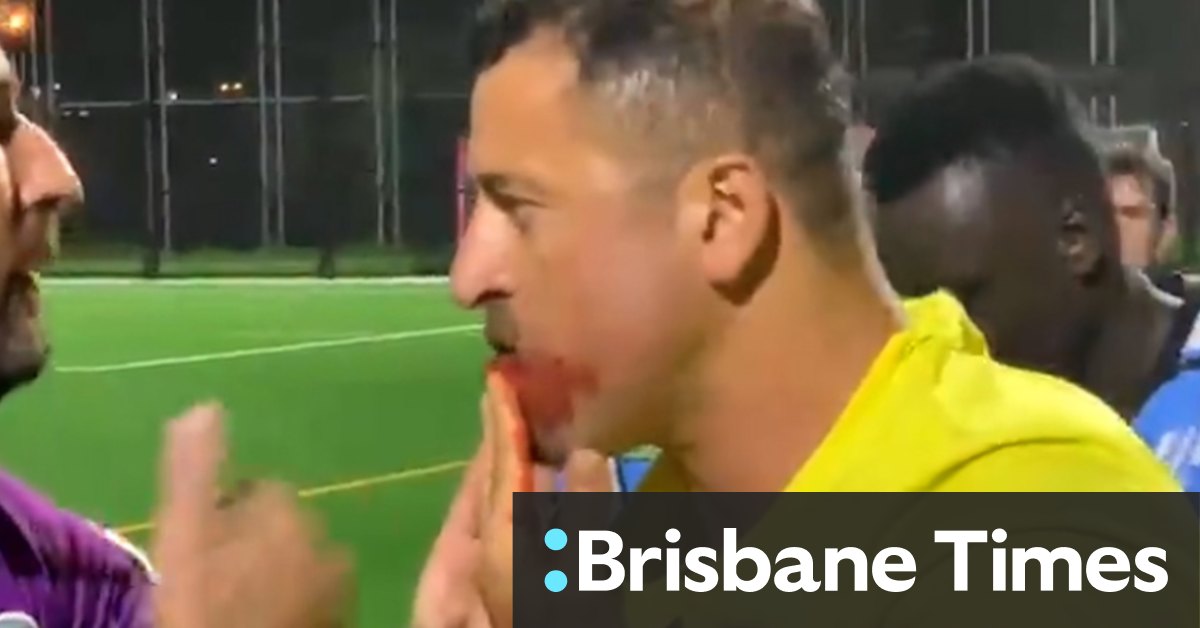 The referee broke his jaw after being attacked by spectators at a suburban men's soccer match on Friday.
The Padstow Hornets were beaten repeatedly by the spectators as the experienced referee beat the Greenacre Eagles 5-1 in the Premier League Bankstown district at Padstow Park in southwest Sydney.
Video of the incident shows an argument between a group of people and shouts of "Hey referee, get out of there!" Before that, a man walking away turned around and began repeatedly punching one of the referees as the Eagles team tried to pull him away.
"This is a referee, a fellow, and he's a good man," one protesting the violence can be heard saying in the video.
Video then showed the referee, who had been a lineman at the match and had officiated at NSW football leagues and district competitions, with his mouth bleeding. "He broke my jaw, he broke my jaw," said the referee.
Police said they were investigating allegations that an officer at the Bankstown Police Area Command was "struck in the face". The injured man was taken to Liverpool Hospital with an injury to his jaw. The referee confirmed that his jaw was broken.
Greenacre FC released a statement saying that any form of violence does not exist in the game and that such incidents will be dealt with "with the utmost seriousness".
"As a result of the incident that occurred after the match, our club has taken the decision to withdraw the team from the competition for the remainder of the 2023 season. continue to
https://www.brisbanetimes.com.au/national/referee-s-jaw-broken-in-violent-incident-at-suburban-sydney-soccer-game-20230430-p5d4ca.html?ref=rss&utm_medium=rss&utm_source=rss_national Referee's jaw broken at soccer match outside Sydney