Sydney
Qld: Huge fire breaks out at abandoned house in Woolloongabba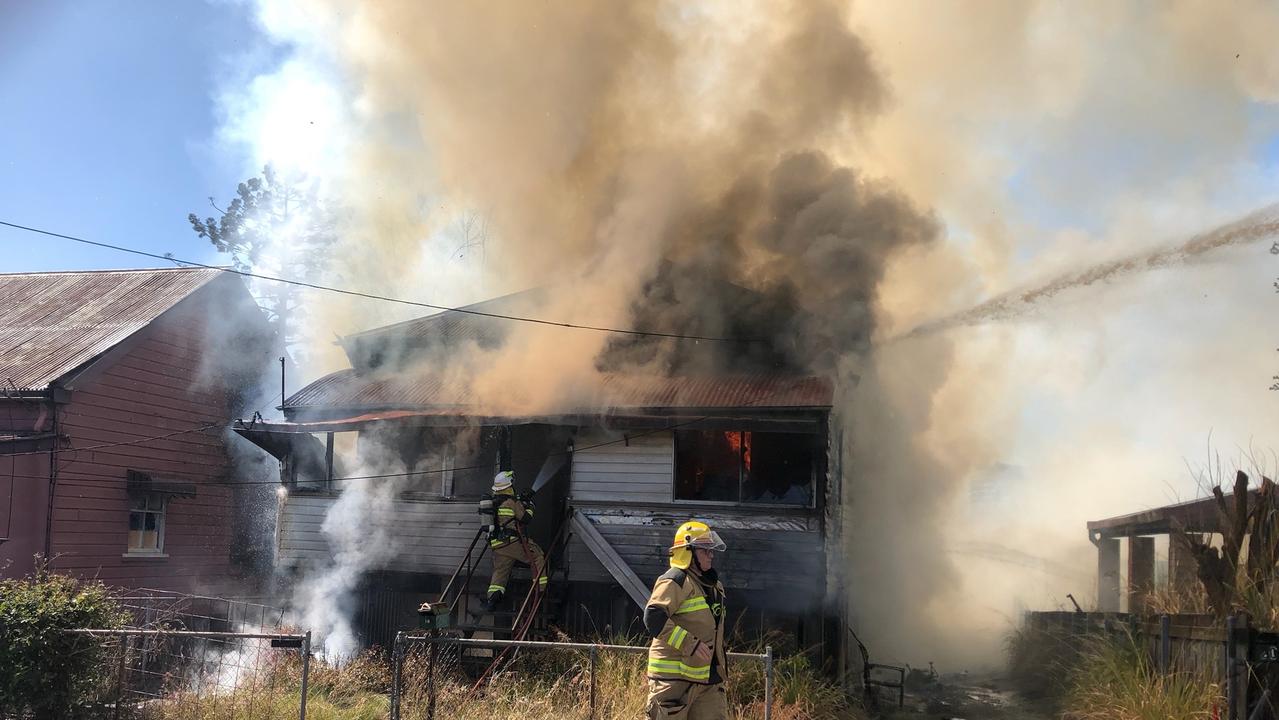 Emergency crews have extinguished a blaze at an abandoned inner-city Brisbane house earmarked for development after a fire started in the roof.
Queensland Fire and Emergency Services were called to the house fire on Reid St in Woolloongabba at 10am on Wednesday.
Up to nine crews were called to the scene to control the fire.
A Queensland Fire and Rescue spokeswoman said the blaze was extinguished at 11.40am, with crews remaining to put out any spot fires that emerged.
A Queensland Police spokesman said officers remained on scene to assist the fire investigation unit into the cause of the blaze.
The property is earmarked for a massive development which will span almost the entire block and include five residential and hotel towers.
Queensland Ambulance paramedics were also called to the scene.
No one has been reported injured.
https://www.theaustralian.com.au/breaking-news/huge-fire-breaks-out-at-abandoned-home-in-woolloongabba/news-story/495ed89e099908288f9996ed5e3bfea7 Qld: Huge fire breaks out at abandoned house in Woolloongabba