Sydney
Putting a spin on the space program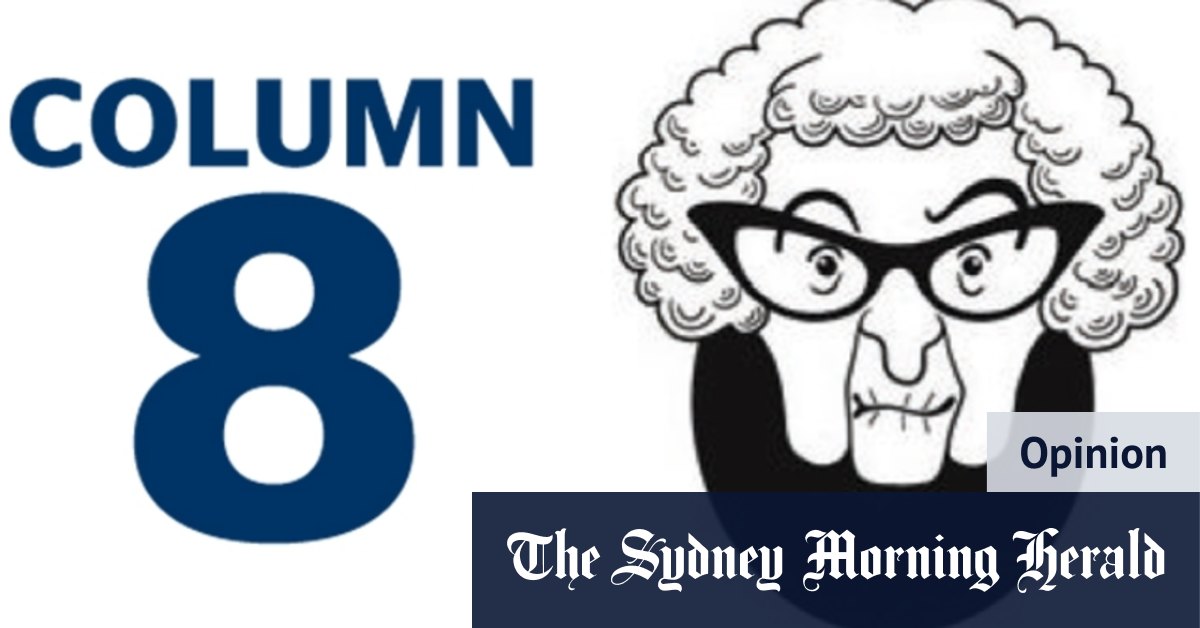 "The Indian space program landing on the moon is a magnificent achievement but could have serious implications for our touring Test cricket team in the future," warns Peter Snowden of Orange. "Imagine curators preparing a wicket from moon dust in Mumbai or Delhi? Our batsmen would have no chance."
If we're talking about sequences, Roseanne Shirley of Woolooware is here to name names: "I owned a coffee shop where we routinely took customers' names and called them when their order was ready. It was especially confusing one particular day when regular customers Kay, Ray, Faye and May were all in the store waiting for their coffees at the same time."
"I worked at Warners Music in Melbourne in a small office with Michael Crawley and Steve Hands," recalls Mary Porter of Watsons Bay. "They always threatened to get a joint business card. I so hope they did!"
That moment when the dog really did eat your homework? Peter Pocock of Hornsby takes the lead: "Recently my grandson came home from school and foolishly left his bag on our deck. Our very naughty ancient beagle smelt something in the bag. To get to the bread crust she had to chew through the homework. She has also eaten a box of coffee pods and, I hate to say, a packet of condoms. Thankfully not all at the same time."
"Spare a thought for skywriters (C8) in China or the Arab world," considers Gerhard Engleitner of Hurstville.
Don Davies of Redlynch (Qld) has come out of his crease to answer Robert Hoskins relating to his concerns about Saturday night bath time for the Poms (C8): "We used to scrounge around the neighbourhood for enough firewood so we could heat up the water in the copper for the big event!"
Apparently, a schooner of Toohey's Old, topped with tomato juice, the drink favoured by Ern Toshack (C8) of Bradman's Invincibles fame, has a name, Barmaids' Blood, and, according to Doug McLaughlin of Bonnet Bay who worked part-time as a waiter at Kogarah RSL in the 1950s, it was favoured pre-parade by ANZAC Day marchers. "After the march it was not to be seen, but started conversations as a good thing to be brought up." Literally?
Pondering the possibility of another Column 8 first, Barbara Ryan of Caringbah South says, "There is a Christmas bush starting to flower on Port Hacking Road, Caringbah."
Column8@smh.com.au
No attachments, please. Include
https://www.smh.com.au/national/nsw/putting-a-spin-on-the-space-program-20230825-p5dzed.html?ref=rss&utm_medium=rss&utm_source=rss_national_nsw Putting a spin on the space program