Sydney
NSW watchdog launches investigation into Australia's top home builder as more complaints emerge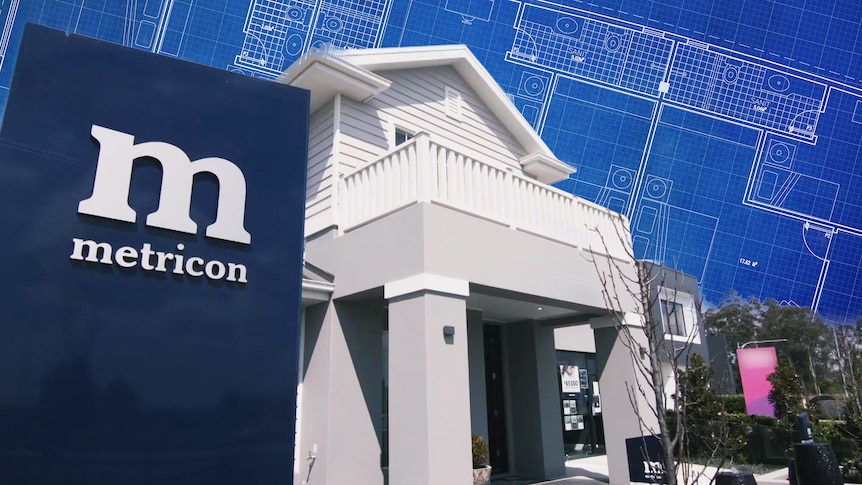 Metricon, the country's biggest home builder, will be investigated by NSW Fair Trading after a recent surge in complaints.
Key points:
The NSW watchdog will look into Australia's biggest home builder
Metricon has admitted to using non-disclosure agreements on some customers 
The company says it takes the quality of its work very seriously
It follows revelations Metricon has been terminating fixed-price contracts and withholding commission fees from some of its agents.
More than 60 complaints have been lodged with Fair Trading since March, with Metricon listed on the regulator's complaints register — which was updated late Thursday — for the last four consecutive months.
The register identifies companies that receive 10 or more complaints in a month.
In June, 18 complaints were made about Metricon which was well above the 11 lodged for Rescon Builders, which has gone into administration. 
Complaints about the home builder's quality of service were most prevalent, followed by issues with the quality of work. Several complaints lodged were in relation to building contracts.
Prior to this, Metricon rarely appeared on the register, featuring once in 2022.
The home building giant has 395 new homes in the construction pipeline in NSW alone this year.
It's understood a brief of evidence will be produced after the regulator interviews dozens of affected customers and gathers photos and documents. Disciplinary action can range from warning letters and penalty notices to enforceable undertakings, civil or criminal proceedings.
The NSW Building Commissioner David Chandler is currently unable to intervene, as legislation to expand his powers to cover residential homes, or Class 1 buildings, won't be introduced to parliament for several months.
A spokesperson for Metricon said in a statement it takes the quality of its work very seriously and "our team works closely with NSW Fair Trading, and we are working through these issues".
"We rarely appear on the complaints register and are confident we will have these matters quickly resolved."
Queensland and Victorian regulators said they were unable to comment on action taken against individual builders but would investigate where necessary.
More complaints emerge
One Metricon customer, who didn't lodge a complaint with NSW Fair Trading, said she had felt bullied by the home builder.
She claimed Metricon staff had her sign a non-disclosure agreement (NDA) before agreeing to return her deposit, which gagged her from speaking about her experiences.
Metricon admitted it uses this practice.
"From time to time we have asked a very select few customers to sign NDAs before returning their deposits," a spokesperson said in a statement.
"Typically, this is done to help safeguard our business's interests and equally to respect the customer's rights and privacy."
Subcontractors concerned, Metricon denies allegations
Mid last year when Metricon was in financial turmoil after the sudden death of its founder Mario Biasin, John Goddard from representative body Subbies United publicly supported the home builder.
However, Mr Goddard has told the ABC he was growing concerned about how the builder was treating some of its subcontractors in Queensland.
He claimed Metricon was asking "subbies to perform work without a purchase order (PO)", without which the subcontractor can't get paid.
"I don't want to hurt Metricon, I just want them to get their act together and start treating people right," he said.
Robert Lobley said his former company, Mainline Plumbing and Drainage, was one of Metricon Queensland's key plumbing subcontractors.
He said his staff had worked on hundreds of new Metricon homes each year up until January, stretching from Ballina in Northern NSW to Bribie Island in Queensland, which made up about 90 per cent of his work.
He claimed Metricon worksites became "disorganised" towards the end of last year, after the builder restructured and cut staff.
"There was an incredible workload on supervisors, they would have to look after 25 homes, not just 10, and inexperienced site supervisors would be used for complicated projects," he said.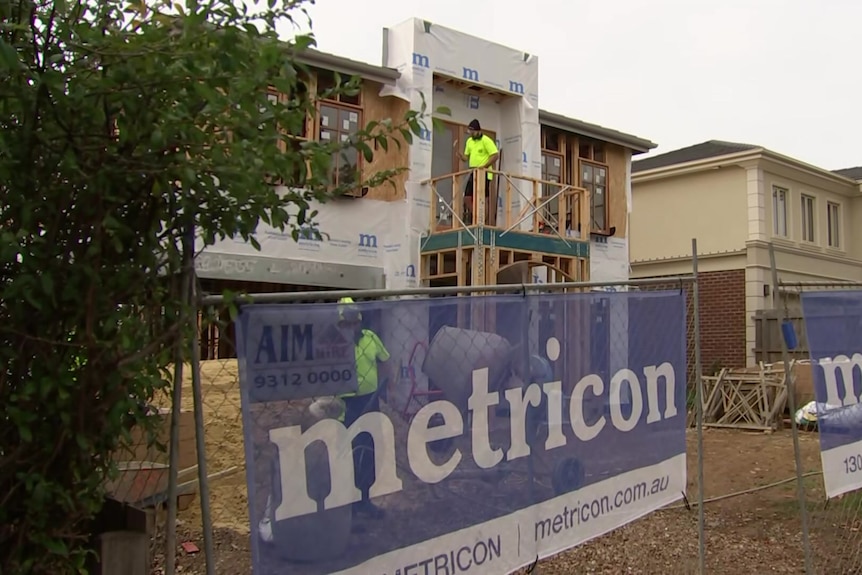 Mr Lobley claimed Metricon owed his business tens of thousands of dollars when it went into liquidation in January, over additional work that site supervisors had requested, such as "return to site" visits.
After his staff completed the job, Mr Lobley claimed they weren't given the necessary PO to raise an invoice and get paid.
"It was a daily occurrence where it would be the wrong toilet suites delivered et cetera … so we couldn't do the job and you would have to go back again," he said.
"We were priced to do four visits for a build, but towards the end of 2022 we were doing anywhere up to nine visits to site.
"I can cite many instances where we were told by site supervisors, 'oh, just do that and we will send you a PO for it,' but didn't."
He said because he couldn't lodge invoices without a PO, there was no evidence to show his workers didn't get paid.
Mr Lobley said he doesn't blame Metricon for his company going into liquidation.
'Totally false'
Metricon described allegations it asked subbies to perform work without a PO as "totally false" and said in a statement "no subcontractor performs work outside a purchase order".
A spokesperson for Metricon said in a statement the subcontractor going into liquidation "also left us out of pocket more than $20,000 and caused delays in customer handovers as we try hard to find replacement plumbers who can do the current work while also reviewing and certifying other works that need to be signed-off".
"At no stage did we receive any communication that he was encountering financial troubles. We would have assisted him if he had communicated with us."
Other subcontractor bodies including Master Electricians Australia and Master Plumbers NSW said its members had not reported payment issues with Metricon.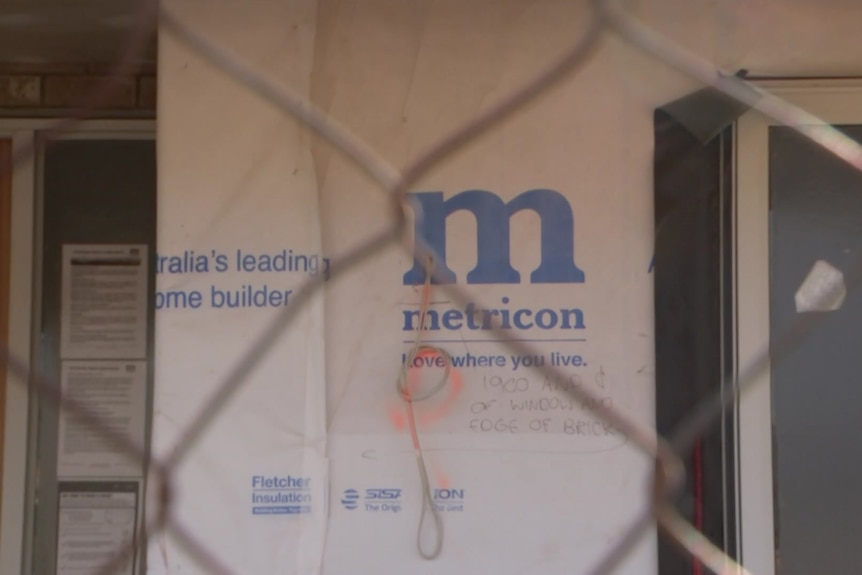 Australia has endured the highest rate of construction insolvencies in a decade, with about one in three company failures in the past year in the industry.
Statistics from the Australian Securities Investments Commission show more than 2,000 building companies collapsed last financial year, compared with a total of 1,284 the previous financial year.
Tim Reardon from the Housing Industry Association said the industry was seeking two things which will help both builders and customers. 
"More staged payments during a new build and more prompt payments from banks to builders," he said.
Typically, there are five staged payments during a fixed price build, and each time the bank can take four to six weeks to process that payment, which results in the builder carrying large costs for a long time.
https://www.abc.net.au/news/2023-07-28/nsw-fair-trading-investigation-into-metricon/102656332 NSW watchdog launches investigation into Australia's top home builder as more complaints emerge