Sydney
NSW government overhauls tax regime for Star Casino, arguing thousands of jobs were at risk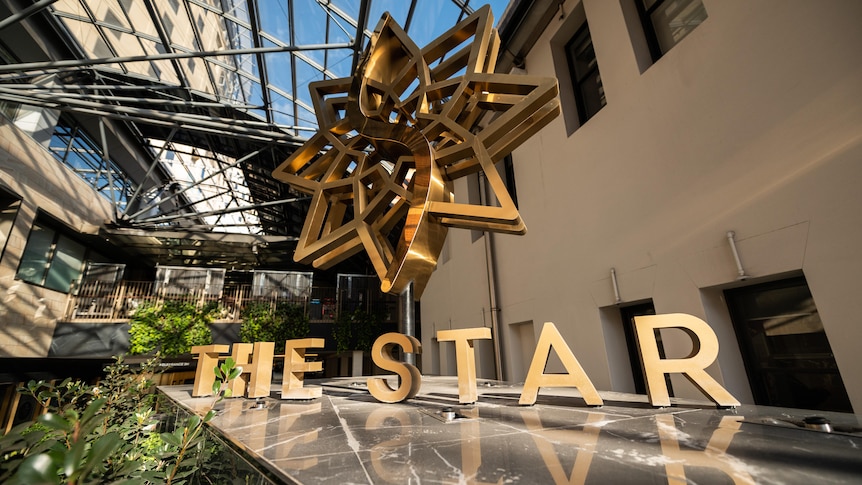 Sydney's Star Casino has been thrown a lifeline by the New South Wales government in the form of a "transitional" tax levy for the next seven years.
Key points:
The previous government proposed raising The Star's tax rate on poker machines duties to the top rate of 60.7 per cent 
Star will be paying half a billion dollars more tax between now and 2030 as a result of today's announcement
Unions have welcomed the guarantee of 3,000 jobs for the next six years
The Minns government today announced an overhaul of the previous government's tax arrangements for the casino arguing thousand of jobs were at risk if it did not act.
The Coalition had proposed raising the tax rate on poker machines duties to the top rate of 60.7 per cent, estimating it would raise $360 million in additional revenue.
The state government said former treasurer Matt Kean had not consulted with The Star on the plan.
Treasurer Daniel Mookhey on Friday said a raised tax rate would have made Star Casino unviable.
"If the previous regime was implemented as it was proposed it would lead to Star having to close its Sydney operation," he said.
"This is a decision that has not been easy and has taken a great degree of effort by the government to verify the facts that it was told."
The government is instead introducing a new transitional levy to be paid over the next seven years and a lower increase on taxes on poker machines.
As a result, Star would pay more tax than it currently does, Mr Mookhey said
"Star's taxes are going up, Star will be paying half a billion dollars more tax between now and 2030, we have carefully designed this new arrangement to collect every dollar of available cash in tax that Star can afford to pay."
The government has had at least three separate assessments conducted of Star's financial position to inform the decision, the treasurer said. 
Star Entertainment Group cut 500 jobs in March, blaming a NSW tax increase on poker machine profits for the company's financial troubles.
As part of today's announcement, the NSW government will legally require Star to protect 3,000 jobs for the next six years as it transitions to a sustainable business model.
United Workers Union [UWU] deputy director Imogen Beynon, said the announcement was a welcome relief for its members at The Star.
"This in-principle agreement is a win for our members and all workers at the casino because it has created a much-needed level of certainty that wasn't there yesterday," Ms Beynon said.
"This shift came about following the efforts of thousands of union members who wrote to the treasurer and the minister for gaming and racing David Harris urging them to revise the proposed tax and put members' jobs at the heart of government decision-making.
"Jobs at The Star Sydney are good, stable, union jobs – which have a level of security, dignity and fair wage rates and conditions not seen in the wider hospitality industry."
Last year the company was declared unsuitable to hold a casino licence in Queensland and NSW.
The company was fined $100 million by both states after inquiries revealed its failure to comply with anti-money laundering obligations allowed organised crime to thrive at its casinos.
Billions of dollars were wiped off its value as its share price tanked, plummeting to $1.22 after trading at $4.07 in 2021.
The Star is also facing four class action lawsuits from investors and is being prosecuted by AUSTRAC, the Commonwealth's financial crime watchdog.
https://www.abc.net.au/news/2023-08-11/nsw-government-overhauls-star-casino-tax-changes-saves-jobs/102717236 NSW government overhauls tax regime for Star Casino, arguing thousands of jobs were at risk