Sydney
NSW government commits to converting south-west Sydney rail line to metro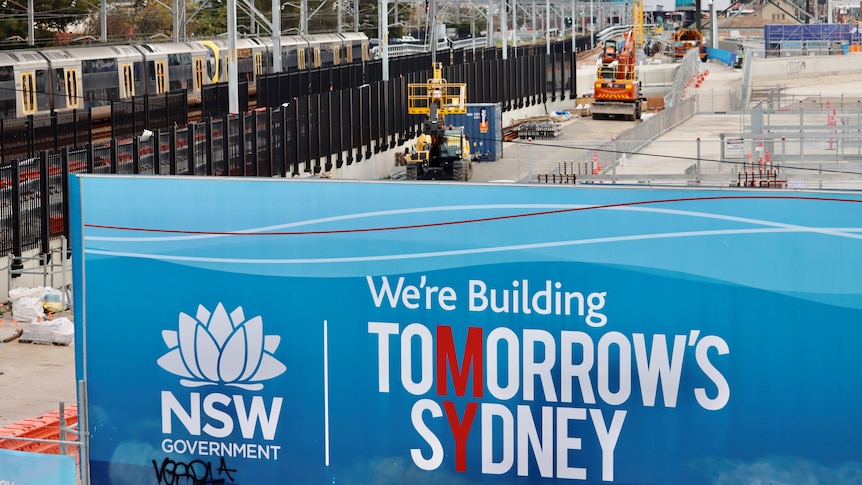 One of Sydney's new metro projects has received the green light after speculation over whether cost blowouts could derail their futures.
Key points:
Sydenham to Bankstown line will be converted to metro services
Construction will see a shutdown of at least 12 months
NSW Premier says it will improve transport options for the city's south-west
The NSW government announced on Tuesday it would proceed with plans to convert a century-old rail line between Sydenham and Bankstown into a driverless service.
Premier Chris Minns said construction would see 13 kilometres of the T3 Bankstown line closed for at least one year.
"It will be a big undertaking and require 12 months for the line to be shut down, causing inconvenience for this community," the premier said.
"But [it is] a much-needed and important improvement to transport service to this part of metropolitan Sydney."
The conversion would form part of the Sydney and South West Metro network, which would eventually stretch from the city's North Shore at Chatswood to Bankstown.
There had been doubt over the extension to Bankstown as the Minns government grappled with cost and time blowouts inherited from its predecessor after the March election.
An independent review of Sydney's metro projects, commissioned when Labor came into power this year, found converting the line would deliver significant benefits across the city's rail network.
Works are expected to take up to 12 months, with construction earmarked to begin between July and October 2024.
"It means that if, all goes to plan, the south-west metro will be open between July and October 2025," Mr Minns said.
The future of the $25-billion Metro West between the CBD and Parramatta remained in limbo, however, with the premier saying an independent review was ongoing.
"We're not ready to release that information at the moment, but I'm not taking it off the table," he said.
NSW Transport Minister Jo Halyen said a further $1.1 billion had been allocated to converting the south-west line, sourced from the budget of Transport for NSW and Sydney Metro.
"We have taken independent advice, we have worked methodically and responsibly through these mega-projects to ensure that passengers get the best outcome and the taxpayers get value for money."
She said when the project is finished there would be a train running every four minutes, which represented a "massive increase in services".
"Parts of the Bankstown line now only receive receive one train every 15 minutes in the peak," the minister said.
Ms Haylen said the upgrade would also address capacity constraints across the network by taking T3 services off the City Circle line.
"The conversion of the Sydenham to Bankstown line will relieve pressure on our Sydney train network."
Ms Haylen said works would not start until metro services were running between Sydenham and the CBD as part of the wider Sydney Metro network.
That was expected to be a reality sometime between July and October 2024, she said.
When the line closes, buses will replace train services to Sydenham, while trains will still run from Bankstown to the city via the Lidcombe line.
"I don't want to sugar coat it, because it will be disruptive and it will take 12 months," Ms Haylen said.
https://www.abc.net.au/news/2023-08-01/sydney-metro-south-west-to-proceed-minns-says/102671718 NSW government commits to converting south-west Sydney rail line to metro