Sydney
NSW climate change protesters released on bail ahead of appeal against prison sentence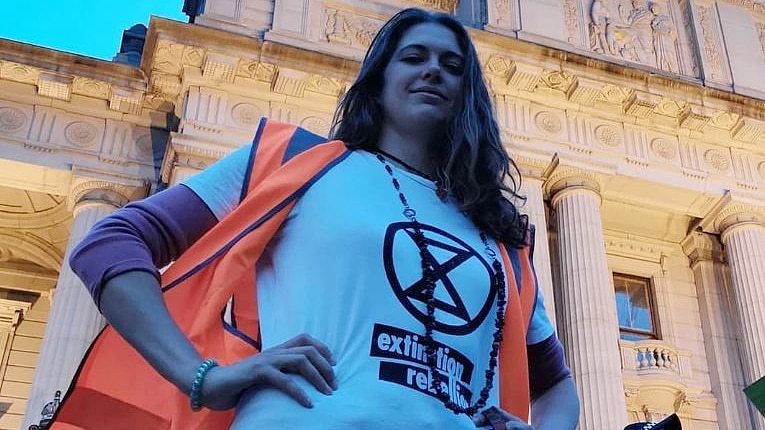 A climate change protester jailed for at least eight months after blocking the Sydney Harbor Bridge has been granted bail pending appeal.
Key Point:
Koko was sentenced to at least eight months in prison earlier this month
she appealed against the weight of her sentence
Her bail conditions stipulate that she must not be within one kilometer of the Sydney Harbor Bridge.
Deanna "Violet" Maree Coco drove her truck into a bridge to block a southbound lane one Wednesday morning in April.
The 32-year-old was active in the climate activist group Fireproof.
She also lit a distress signal from the roof of the vehicle.
The law, introduced in the same month, targets people participating in illegal protests on public roads and bridges that have the effect of "stopping major economic activity," Attorney General Mark Speakman said at the time. .
Those found guilty face fines of up to $22,000 and two years in prison.
Coco pleaded guilty to several charges, including entering the Sydney Harbor Bridge, obstructing a vehicle, and using or modifying a licensed explosive device as prescribed.
On December 3, she became the first person in the state to be convicted under the new law, leading to a maximum sentence of 15 months in prison with an eight-month non-parole period.
Today, Judge Timothy Gartelman granted Coco bail pending a district court appeal against the weight of her sentence, scheduled for next March.
Bail conditions prevent her from being within one kilometer of the Sydney Harbor Bridge until 29 December, and until 29 December, she will live at an address in Lismore and will only enter the Sydney metropolitan area to attend court. is needed.
She also has to continue receiving treatment from a psychologist.
Fellow fire protester Jay LaBalestia did not receive a prison sentence and said the judicial system had responded disproportionately.
"Before sentencing, Violet had already been in custody for three days," he said outside the Downing Center courtroom.
"She was then placed under house arrest for another 20 days and then spent 126 days under a strict curfew."
Green MP Sue Higginson said the state government's anti-protest laws went too far.
"In a mature democracy, no one should have to go to prison for a peaceful act of civil disobedience and suffer in prison.
"The government, in step with the opposition … has endangered our democracy, the people of New South Wales and our civil rights."
She said her party would work to repeal the law as a matter of urgency.
https://www.abc.net.au/news/2022-12-13/nsw-climate-change-protester-bailed-after-appeal/101767530 NSW climate change protesters released on bail ahead of appeal against prison sentence