Sydney
New South Wales police shoot man dead after threatening officer with knife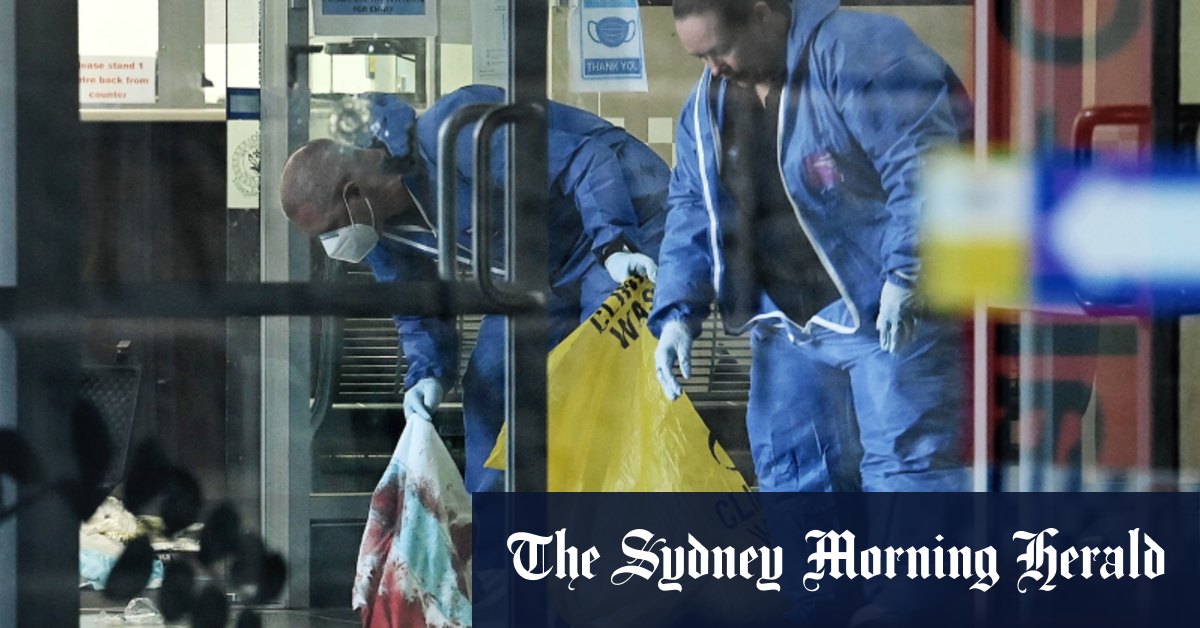 "There's no urgency. Soon. He launches through the officer's glass door. They barely had time to react."
Smith said a counter-terrorism unit would be brought in to assist with the investigation.
When asked about the role of counter-terrorism forces, Smith said: Apparently, that's CCTV footage when someone armed with a knife stabbed an individual and attempted to attack police. [it] are very concerned.
"When it comes to that, it triggers a lot of intelligence agency reactions and investigative reactions that we're dealing with."
The man has had five interactions with police so far, all of which were related to COVID-19, not crime.
Smith said mental health will be an important area of ​​scrutiny.
Detectives have already spoken to a janitor who was taken to Westmead Hospital in stable condition.
Smith said he suffered a stab wound to his left forearm after he fell to the ground before the attacker continued to "slash" him with a frenzied attack. Police said the two men did not know each other.
"We are working to get him and his family to get a version of him and it will be part of a serious case," he said.
On Tuesday morning, forensic officers were seen taking pictures of the scene at the police station, where clothes and medical equipment were strewn on the ground in front of the reception area.
The station remains closed and the public is directed to a temporary station off the street.
Auburn station was closed shortly after the accident, but reopened around 4am, according to the New South Wales Transport Authority.
The Morning Edition newsletter is your guide to the day's most important and interesting articles, analysis and insights. SIGN UP HERE.
https://www.smh.com.au/national/nsw/man-shot-dead-after-allegedly-threatening-police-officers-with-knife-20230228-p5co22.html?ref=rss&utm_medium=rss&utm_source=rss_national_nsw New South Wales police shoot man dead after threatening officer with knife