Sydney
Murray Conservatory of Music receives $750,000 for second upgrade from NSW government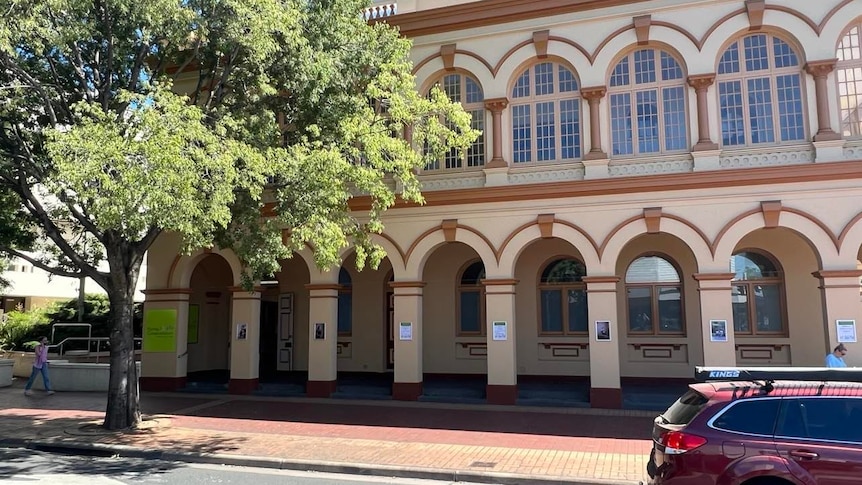 Work to improve disabled access to the Murray Conservatory of Music in Albury is planned in hopes of attracting new students and programs to the music school.
Key Point:
Conservatorium receives $750,000 in funding from state government for second phase work
This follows $1.3 million already spent on structural upgrades and fixing problems with sewers and rising moisture.
The second phase of construction will improve accessibility, air conditioning and new bathrooms.
The conservatory in southern New South Wales received $750,000 from the state government on Tuesday for work on the second phase of the building.
State-funded renovation and restoration work totaling $1.3 million, including a new roof and structural upgrades, has already been completed at the site.
Stephen O'Connell, co-CEO of Conservatorium, said the new funding will bring even more benefits.
"A lot of the work we're about to see will make buildings much more accessible for people with disabilities," he said.
"We plan to install air conditioning upgrades throughout the building. This will allow us to control the air conditioning so that the pianos are not out of tune or destroyed in stormy weather."
Accessible bathrooms and accessible access to the greenhouse from the main entrance will be established with electrical upgrades and new male and female bathrooms.
No "shutdown period"
About 600 students attend the conservatory and another 2,000 are taught through school programs. Also, about 5,000 students attend her one-off workshops each year.
Conservatorium Chief Executive Jenny O'Hara says it's important to provide accessibility for everyone.
"At the moment, most of our disability programs take place outside of school because they are more accessible," she said.
"We want to encourage new programs and new students to come to the scene and participate in a completely equitable manner with other students."
O'Connell said the initial work also addressed a number of issues on site, including sewers and rising moisture.
He said he was very pleased that additional funding had been secured for the improvement.
"There will be no downtime," O'Connell said.
"We understand that work will take place between now and May. We have a site meeting on Thursday and more will be revealed after that. [that.]"
The revival of "investment"
The conservatorium building was built as a telegraph office in 1886, then a technical school in 1913, and later a technical school and museum.
It was purchased by Charles Sturt University in 1983 to form the Murray Conservatory of Music.
Albury MP Justin Clancy said it was important that the site was properly preserved.
"If we continue to have such an important asset in terms of heritage, we should consider funding its restoration," he said.
"It's going to local jobs. It's going to our local trade and investing in our communities."
https://www.abc.net.au/news/2023-01-10/murray-conservatorium-with-750k-government-funds-second-upgrade/101840110 Murray Conservatory of Music receives $750,000 for second upgrade from NSW government