Sydney
More than 200 vehicles piled up on bridge in central China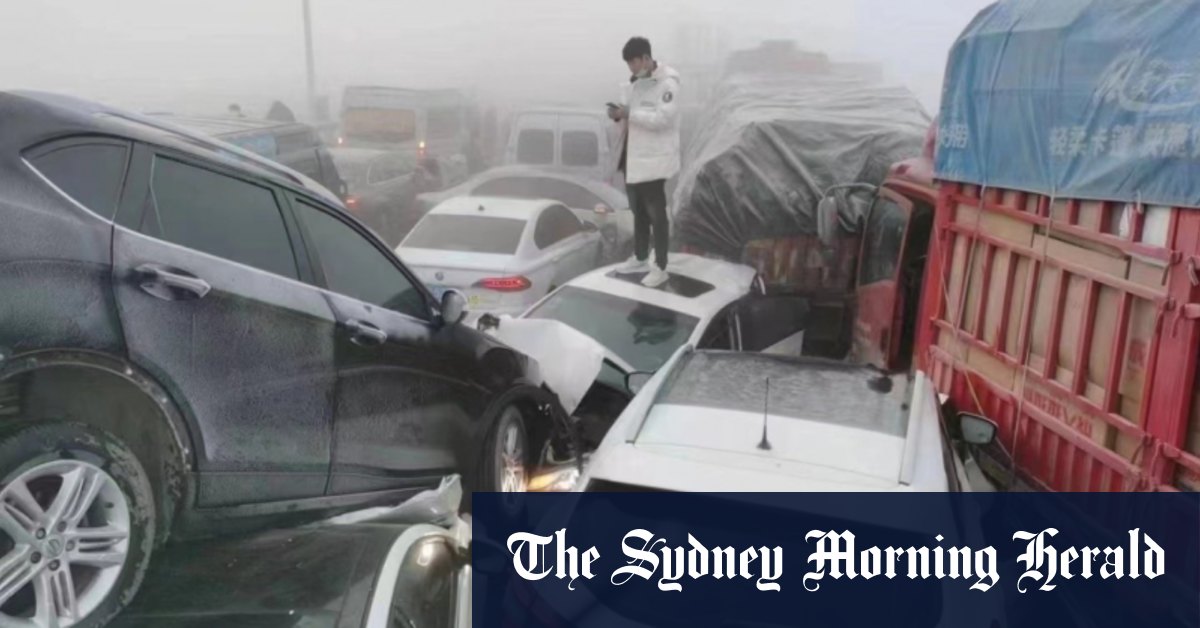 Beijing: Dozens of vehicles crashed into a pile of large vehicles on a bridge in Zhengzhou, central China's Henan province, state media CCTV reported.
In social media photos and videos, several cars and trucks can be seen piled up on Zhengxin Yellow River Bridge. A snapshot from CCTV footage showed one car being dramatically jackknifed in the middle of a pile.
According to CCTV, many people were injured and trapped at the scene of the accident, with the fire department on the bridge.
Preliminary estimates by rescuers at the scene put more than 200 vehicles in a pile, with the injured being sent to hospital for treatment, according to local television.
One person was killed in the incident and many others were trapped in their cars.
According to the local weather service, visibility was less than 500 meters in several areas, including Zhengzhou, and 200 meters in some areas this morning.
The local fire department immediately dispatched 11 fire engines and 66 firefighters to the scene, according to state media.
CCTV reported that multiple collisions occurred in the north-south and north-south directions near the center line of the Zhengxin Yellow River Bridge.
https://www.smh.com.au/world/asia/this-is-too-scary-more-than-200-vehicles-involved-in-pile-up-on-bridge-in-central-china-20221228-p5c968.html?ref=rss&utm_medium=rss&utm_source=rss_world More than 200 vehicles piled up on bridge in central China