Sydney
Mitt Romney says he will not seek re-election as US senator – US politics live | Donald Trump
Romney will not seek second term in US Senate
Utah's US Senator Mitt Romney, who as the Republican nominee lost the 2012 presidential election to incumbent Barack Obama, has announced that he won't seek a second term. He told the Washington Post it was time for a new generation to "step up" and "shape the world they're going to live in".
Romney twice voted to impeach Donald Trump and the 76-year-old told the Post that he believed a second term, which would take him into his 80s, would be "less productive" than his work now.
More to follow. Here's the report.
Key events
Tech leaders and experts convene in Washington for forum on AI safety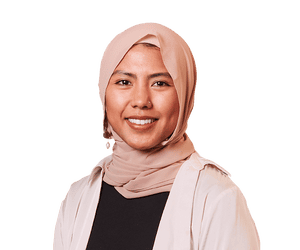 Johana Bhuiyan
A delegation of top tech leaders including Sundar Pichai, Elon Musk, Mark Zuckerberg and Sam Altman convened in Washington on Wednesday for the first of nine meetings with US senators to discuss the rise of artificial intelligence and how it should be regulated.
Billed as an "AI safety forum," the closed door meeting was organized by the Democratic senator Chuck Schumer who called it "one of the most important conversations of the year". The forum comes as the federal government explores new and existing avenues to regulate AI.
"It will be a meeting unlike any other that we have seen in the Senate in a very long time, perhaps ever: a coming together of top voices in business, civil rights, defense, research, labor, the arts, all together, in one room, having a much-needed conversation about how Congress can tackle AI," Schumer said when announcing the forum.
Several AI experts and other industry leaders are also in attendance, at the listening sessions, including Bill Gates; the Motion Picture Association CEO, Charles Rivkin; the former Google CEO Eric Schmidt; the Center for Humane Technology co-founder Tristan Harris; and Deborah Raji, a researcher at University of California, Berkeley.
Some labor and civil liberties groups are also represented among the 22 attendees including Elizabeth Shuler, the president of the labor union AFL-CIO; Randi Weingarten, the president of the American Federation of Teachers; Janet Murguía, the president of UnidosUS; and Maya Wiley, the president and CEO of the Leadership Conference on Civil & Human Rights.
While Schumer describes the meeting as "diverse", the sessions have faced criticism for leaning heavily on the opinions of people who stand to benefit from AI technology. "Half of the people in the room represent industries that will profit off lax AI regulations," said Caitlin Seeley George, a campaigns and managing director at Fight for the Future, a digital rights group.
"People who are actually impacted by AI must have a seat at this table, including the vulnerable groups already being harmed by discriminatory use of AI right now," George said. "Tech companies have been running the AI game long enough and we know where that takes us – biased algorithms that discriminate against Black and brown folks, immigrants, people with disabilities and other marginalized groups in banking, the job market, surveillance and policing."
Read more:
Key quotes from Romney's retirement announcement
As he steps away from the Senate, Mitt Romney is critical of both Democrats and Republicans.
Here are some of the key quotes from his interview with the Washington Post at a glance:
Romney, a vocal Trump critic, condemned the increasing shift to the extreme right in the Republican party, saying:
It's pretty clear that the party is inclined to a populist demagogue message.
But he was also critical of Biden's record:
Biden is unable to lead on important matters and Trump is unwilling to lead on important matters.
In what seemed to be a veiled dig at Biden and Trump's age (80 and 77 respectively), Romney said he was stepping down to make way for a younger crop of leaders:
He called for a new generation to 'step up [and] shape the world they're going to live in'.
And Romney, who was the only Republican to vote to convict Trump in the 2020 impeachment trial, said he worried that his party had veered too far right, and lost touch with young voters:
I know that there are some in MAGA world who would like Republican rule, or authoritarian rule by Donald Trump. But I think they may be forgetting that the majority of people in America would not be voting for Donald J. Trump. The majority would probably be voting for the Democrats…

Young people care about climate change…They care about things that the MAGA Republicans don't care about.
Hunter Biden sues former Trump aide Garrett Ziegler over publication of laptop materials
Attorneys for Hunter Biden filed a civil lawsuit in federal court against Garrett Ziegler, a former Trump White House aide over his alleged role in publishing online a trove of emails and images obtained from one of Biden's laptops.
The 13-page suit, filed in federal court in California, accuses Ziegler of improperly "accessing, tampering with, manipulating, altering, copying and damaging computer data that they do not own" in violation of the state's computer fraud laws.
The lawsuit describes in detail how Ziegler and 10 additional unnamed defendants allegedly obtained data belonging to Hunter Biden and disseminated "tens of thousands of emails, thousands of photos, and dozens of videos and recordings" on the internet, ABC News reported.
Ziegler, a former aide to White House trade adviser Peter Navarro, has emerged as one of the Biden family's most outspoken critics. Navarro himself has been convicted of contempt of Congress after he refused to cooperate with an investigation of the deadly January 6 attack on the US Capitol.
The suit reads:
Garrett Ziegler is a zealot who has waged a sustained, unhinged and obsessed campaign against [Hunter Biden] and the entire Biden family for more than two years. While Defendant Ziegler is entitled to his extremist and counterfactual opinions, he has no right to engage in illegal activities to advance his right-wing agenda.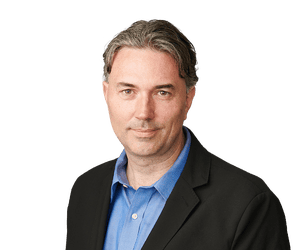 David Smith
Republican presidential candidate Vivek Ramaswamy has continued his running-against-Trump-but-not-really campaign with a speech at the former US president's favourite Washington thinktank.
The biotech entrepreneur, who made a splash at the first Republican debate last month, praised Trump several times during remarks at the America First Policy Institute, which spun out of the Trump administration. He also gave a shout out to Matt Gaetz, a congressman from Florida who endorsed Trump for 2024 and was among the guests.
Ramaswamy declared his wildly unrealistic plan to slash a million government jobs if elected. In a turbo charged version of Trump adviser Steve Bannon's "deconstruction of the administrative state", he would reduce the federal employee headcount by 75%, rescind a majority of federal regulations and shut down government agencies including the Department of Education, the Federal Bureau of Investigation, the Bureau of Alcohol, Tobacco, Firearms and Explosives and the Nuclear Regulatory Commission.
The candidate theatrically tore down posters supposedly showing "myths" to reveal supposed "truths" about a president's power to take such action – an argument rejected by legal experts. "Do we want incremental reform or do we want revolution?" the candidate asked.
I stand on the side of a revival of those 1776 ideals, on the side of yes, we created a government accountable to the people, not the other way around.
Democrats reacted to the plans with scorn. The Democratic National Committee said in a press release:
Ramaswamy's not the only MAGA Republican running for president who wants to gut support for federal law enforcement and public education as the GOP hopefuls continue racing to be the most extreme candidate in the field.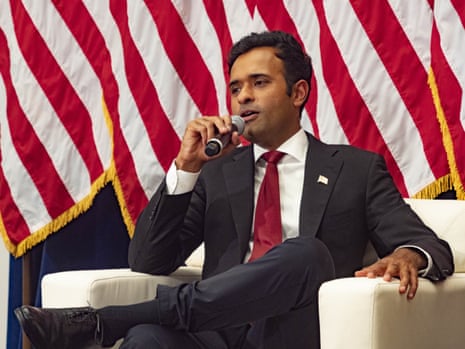 Here's more from that Washington Post interview with Mitt Romney, in which the Republican Utah senator announced he would seek reelection in 2024.
Asked how he sees a 2024 election rematch between Joe Biden and Donald Trump, Romney said "it could go either way" but that "so much can happen between now and then". He added that talk by the centrist group No Labels of mounting a third party candidacy would be a mistake and only help to reelect Trump.
Romney said he doubted the criminal charges pending against Trump, saying he believe people "don't respond to old news". Instead, he believed the investigation of Hunter Biden has the potential for political impact that could harm the president.
Former vice president Mike Pence, who has been campaigning in Iowa, was forced to backtrack on earlier comments after House speaker Kevin McCarthy announced he would open an impeachment inquiry into Joe Biden without a floor vote.
On Monday, Pence said he did not think an impeachment inquiry should "ever" be started unilaterally, as he praised McCarthy because he made it clear that if there is to be an impeachment inquiry, he would submit that to a vote on the floor of the Congress", NBC reported.
Less than two days after he made those comments, Pence told a reporter he would have "preferred" a vote on an inquiry but would defer to House Republicans, the Hill reported. He said:
I want to respect Speaker McCarthy's authority and decision to be able to initiate an impeachment inquiry. The American people have a right to know whether or not President Biden or his family personally profited during his time serving as Vice President.
Why are Republicans launching a Biden impeachment inquiry?
Mary Yang
Kevin McCarthy, the speaker of the US House, announced on Tuesday he is launching a formal impeachment inquiry into president Joe Biden – despite resistance from Republicans in the House and Senate, where an impeachment vote would almost certainly fail.
The order comes as McCarthy faces mounting pressure from some far-right members of his chamber, who have threatened to tank his deal to avert a government shutdown by the end of the month if he does not meet their list of demands.
According to McCarthy, findings from Republican-led investigations over the summer recess revealed "a culture of corruption", and that Biden lied about his lack of involvement and knowledge of his family's overseas business dealings.
McCarthy said during a brief press conference at the US Capitol on Tuesday:
These are allegations of abuse of power, obstruction and corruption. And they warrant further investigation by the House of Representatives.
Many of the allegations center on the president's son, Hunter Biden, who sat on the board of a Ukrainian energy company, Burisma, during his father's term as vice-president. Republicans allege that Joe Biden improperly benefited from his son's foreign connections but, after several months, have produced no evidence. Watchdog groups say Republicans do not actually have evidence to back up their claims.
McCarthy previously indicated an impeachment inquiry "would occur through a vote on the floor of the People's House and not through a declaration by one person", in a statement to rightwing Breitbart News earlier this month. But he declared the launch of an impeachment probe just a week and a half later, without a House floor vote, which likely means he does not have the support.
GOP presidential hopeful Mike Pence was heckled during a campaign stop in Iowa earlier this week by a man who yelled:
Get the fuck out of our country and the fuck out of Iowa!
"Thank you," the former vice president responded, before addressing the others in attendance.
I'm going to put him down as a 'maybe'.
Utah Republican senator Mitt Romney is the sixth incumbent senator to announce plans to retire after the end of the term in 2025, AP reported.
He joins Republican senator Mike Braun of Indiana, as well as Democrats Tom Carper of Delaware, Ben Cardin of Maryland, Dianne Feinstein of California and Debbie Stabenow of Michigan.
Romney, who ran as the GOP's 2012 presidential nominee, became the first US senator in history to vote to convict a president of their own party in an impeachment trial. He was the only Republican to vote against Donald Trump in his first impeachment and one of seven to vote to convict him in the second. Romney has also been an outspoken critic of Joe Biden.
Romney's decision to retire effectively surrenders his senate seat to a GOP successor who could be more closely aligned with Trump and the hardline conservative politics of Utah's other senator, Mike Lee, Reuters reported.
Utah senator Mitt Romney, who told the Washington Post he will not be seeking reelection in 2024, also announced his intentions in a video statement posted to X, formerly known as Twitter.
Romney, a former Republican presidential candidate and governor of Massachusetts, said it was "time for a new generation of leaders".
The 76-year-old said:
At the end of another term, I'd be in my mid-80s. Frankly, it's time for a new generation of leaders. They're the ones that need to make the decisions that will shape the world they will be living in.
Romney said neither Joe Biden nor Donald Trump are leading their parties to confront issues on deficits and debt, and took aim at Trump for calling global warming "a hoax".
The next generation of leaders must take America to the next stage of global leadership. While I'm not running for re election, I'm not retiring from the fight. I'll be your United States senator until January of 2025. I will keep working on these and other issues and I'll advance our state's numerous priorities. I look forward to working with you and with folks across our state and nation in that endeavour. It really is a profound honour to serve Utah and the country.


https://www.theguardian.com/us-news/live/2023/sep/13/trump-biden-impeachment-republicans-latest-updates Mitt Romney says he will not seek re-election as US senator – US politics live | Donald Trump