Sydney
Missing US teen re-emerges after four years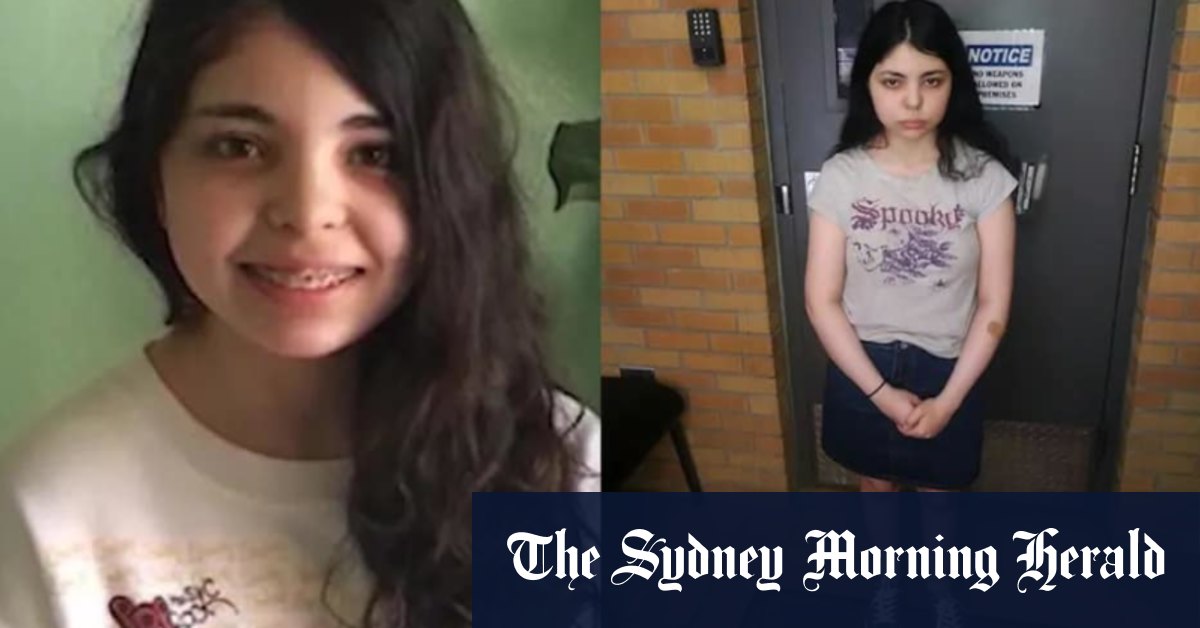 After spending the next day together visiting a chocolate factory, Navarro asked her mother when she was going to bed, Nuñez told the Arizona Republic. Hours later, by early September 15, 2019, Navarro had disappeared. As the search for Navarro stretched into the coronavirus pandemic, Nuñez feared her daughter had been abducted by someone whom she had met online. The mother said Navarro loved playing online games and spent most of her free time gaming with others.
"I am more than 90 per cent sure that my daughter met this person online," Nuñez told the Arizona Republic. She also said in an interview with CBS News in 2021, "It is not something that happened out of the blue, and I do believe that she was lured thinking that she was going to have some kind of adventure, party or maybe love."
But police said during the investigation that there has been no concrete evidence that Navarro was abducted or lured away by someone she had met online. The search for Navarro resulted in the Arizona Department of Public Safety issuing a Silver Alert in hopes of finding the girl, the first time in which the notice was given for someone who was not elderly with dementia, the Arizona Republic reported.
Nuñez partnered with local organisations and put up billboards around Arizona in the hope of finding her daughter. She started a Facebook page called "Finding Alicia" with a simple mission: "Help me find her." Nuñez had not heard from her daughter since she left the handwritten note in her bedroom in 2019. That changed when Navarro recently approached a Montana police station about 65 kilometres from the Canadian border and asked for help in clearing her off a list of missing juveniles, police said.
"This week, Alicia walked into a police department in a small town in Montana and identified herself," police posted on Facebook. "At that point, federal partners, local police along with detectives here at Glendale Police began their investigation into this individual. Through our interviews, along with family members, we are confident that the now 18-year-old young lady is indeed Alicia Navarro."
While the details surrounding her case remain unclear, Glendale police emphasised that Navarro "is not in any kind of trouble." The news was celebrated by the NCMEC, which tweeted its appreciation "to everyone who shared this child's poster."
Loading
Speaking to reporters, Santiago said the 18-year-old felt awful about what she had put her family through since running away and "really just wants to move on with her life." "She is very apologetic to what she has put her mother through," he said at the news conference. "And she understands that she has caused a lot of pain to her mother, and it was not intentional on her behalf, and she is hopeful that they can have a relationship."
Nuñez once more thanked her supporters and God in an emotional video that had her appearing in disbelief that she had been reunited with her daughter. "I want to give glory to God for answering prayers and for this miracle," she said. Nuñez added on Facebook, "I love you Alicia always know that no matter what I always will."
Washington Post
https://www.smh.com.au/world/north-america/i-will-be-back-i-swear-missing-us-teen-re-emerges-after-four-years-20230729-p5ds8q.html?ref=rss&utm_medium=rss&utm_source=rss_world Missing US teen re-emerges after four years