Sydney
Lithgow has room to grow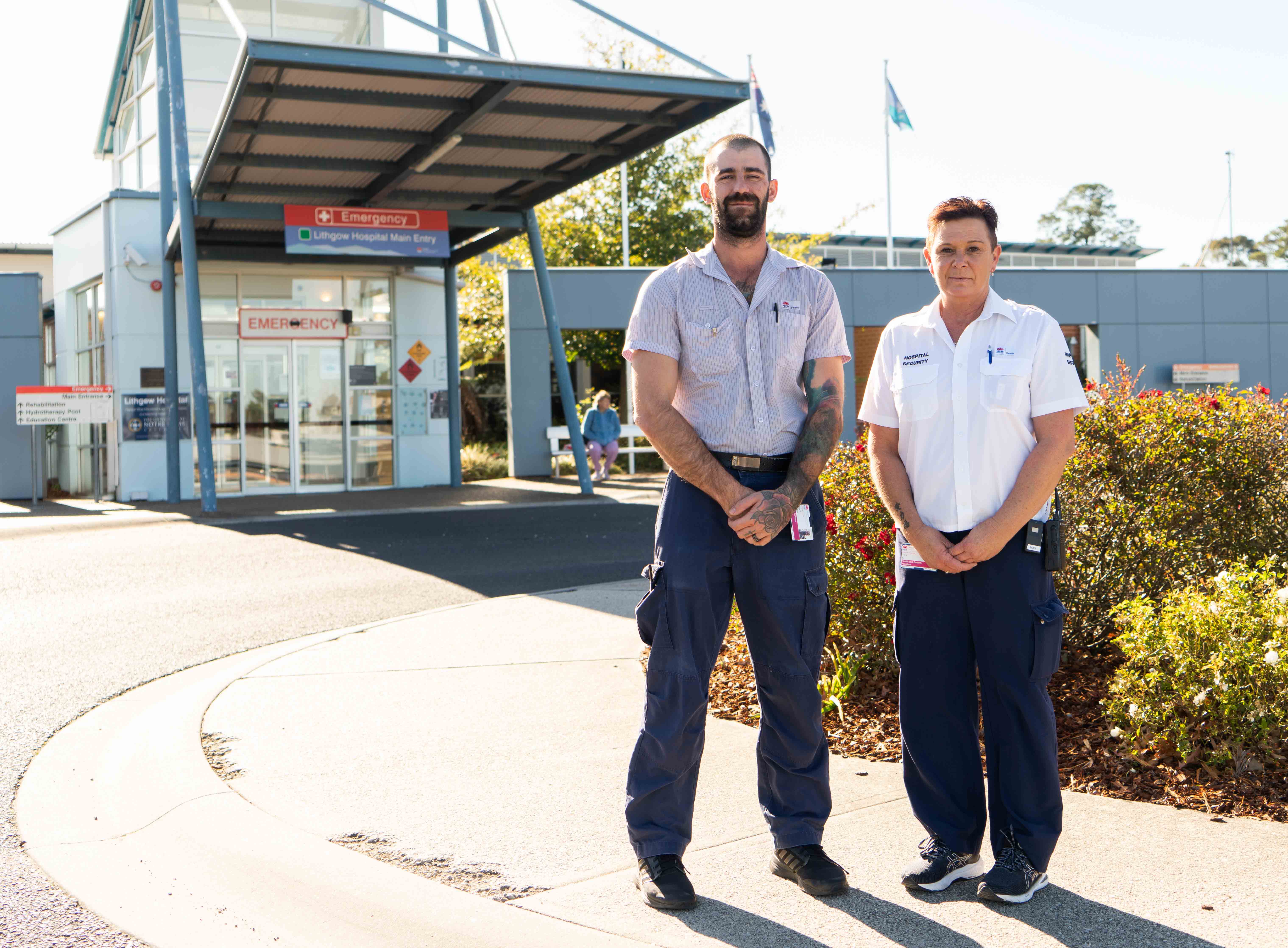 Taking the opportunity to move from entry-level positions to more diverse senior positions, both Shane and Trina discovered new challenges and new skills while making meaningful contributions to their local communities.
"I love my job," says Trina, who started out in the hospital kitchen, moved into cleaning and patient services, and is refining her skills as a recently appointed health and safety assistant at Lithgow Hospital.
"It's not just about providing security. There's a lot of work involved with patients and you have to be multi-skilled," explains Trina.
"I always enjoy a challenge and no shift is the same."Trina, Lithgow Hospital, Health and Safety Assistant
"It's a relatively small hospital, so everyone knows each other by first name. There's a lot of support here for those who need it," Trina added.
Trina's manager Shane tells a similar story. He started working as a temporary janitor at a hospital, later became a ward clerk, then a health and safety assistant before being recruited into his current role as patient services manager.
"Lithgow is a small, semi-rural community.
"The interdisciplinary teams here are very well integrated, perhaps more so than at larger facilities, so there are always lots of opportunities for new experiences and room to grow.
Lithgow Hospital is part of the Nepean Blue Mountains Regional Health District and all current vacancies are working in new south wales website.
https://www.nsw.gov.au/health/nbmlhd/news/stories/room-to-grow-at-lithgow Lithgow has room to grow