Sydney
Leigh Sales' plea to best friend and fellow ABC journalist Lisa Millar: 'Burn the diaries'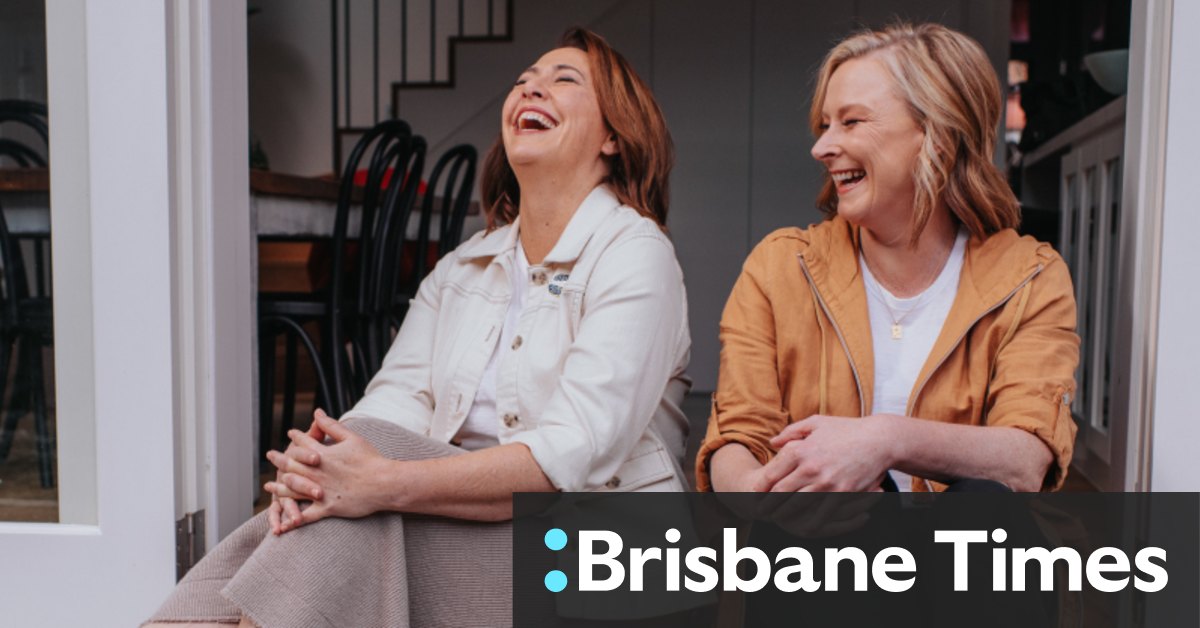 Besties Lisa Millar (left), 54, and Leigh Sales, 50, have hardly ever lived in the same city, but their 28-year friendship was cemented by their joint stint as ABC correspondents in Washington, where they were (almost) never late for anything.
Leigh: The first time we met was at a ­dinner in 1995 when we were both reporters with the ABC. We're both pathologically early, so we were the first two people to arrive at the restaurant and bonded about how we couldn't be late if we tried. It was one of those serendipitous moments that are profoundly life-changing. What if one of us had been late? We might have passed like ships in the night.
Loading
I have absolutely no memory of our friendship "developing": in my mind we met at the restaurant, then she was staying at my place in Sydney. Lisa is incredibly warm and gregarious and funny, and she has that absolute ring of decency about her. She's completely sincere and reliable. If you looked up "safe pair of hands" in the dictionary, you'd see a photo of Lisa Millar.
In 2001, we were both desperate to get the ABC Washington posting. Lisa got it. I was heartbroken, but then 9/11 happened, and they announced a second job, for radio. Because my pride was wounded, I wasn't sure about applying, but Lisa rang me and said, "Mate, you have got to go for it. There's no bigger adventure we could have together. Get over yourself." And oh my god, her being there was just so superb; some of the best years of my life.
At the moment, she's working incredibly hard. I worry about her, actually: getting up at 3am, five days a week, working at such a pace. Selfishly, I know if something happened to her, my life would just be permanently and irreparably less. But she's not the kind of person who can sit still. If I'm visiting on the weekend, I just want to sit and read books and chill out, and she wants to do the park run and go to the markets and chat to every person she sees.
'On the one to 100 extrovert scale, she's 110.'

Leigh Sales
On the one to 100 extrovert scale, she's 110. On one trip to Sydney, she had this tiny, hour-long window to pop around to my place, but she didn't arrive. And she's never late, right? Then she rings and goes, "I had your address wrong, and I went to your old house, and I met Dorothy, the new owner, and we've been having a cup of tea."
That optimism and love of people might stem from her parents, whom she just adored: the glass is always half full. One Christmas, I had to go to the Woodford Folk Festival near Brisbane, which is my idea of hell. I was bitching to Lisa about it – "and I have to take the boys" [Sales' sons] – and she said, "Salesy, I'll come with you. I love the Woodford Folk Festival." Because of course she does: old Pollyanna loves the Woodford Folk Festival! But because she was there, it became really fun. And I just can't think of anyone else who would volunteer to look after two small boys in 37-degree heat while listening to folk music.
https://www.brisbanetimes.com.au/national/burn-the-diaries-leigh-sales-plea-to-bestie-lisa-millar-20230719-p5dplv.html?ref=rss&utm_medium=rss&utm_source=rss_national Leigh Sales' plea to best friend and fellow ABC journalist Lisa Millar: 'Burn the diaries'