Sydney
Kugali, Fraser Island: Fifth child stung by Irukandji in weeks after terrifying dingo attack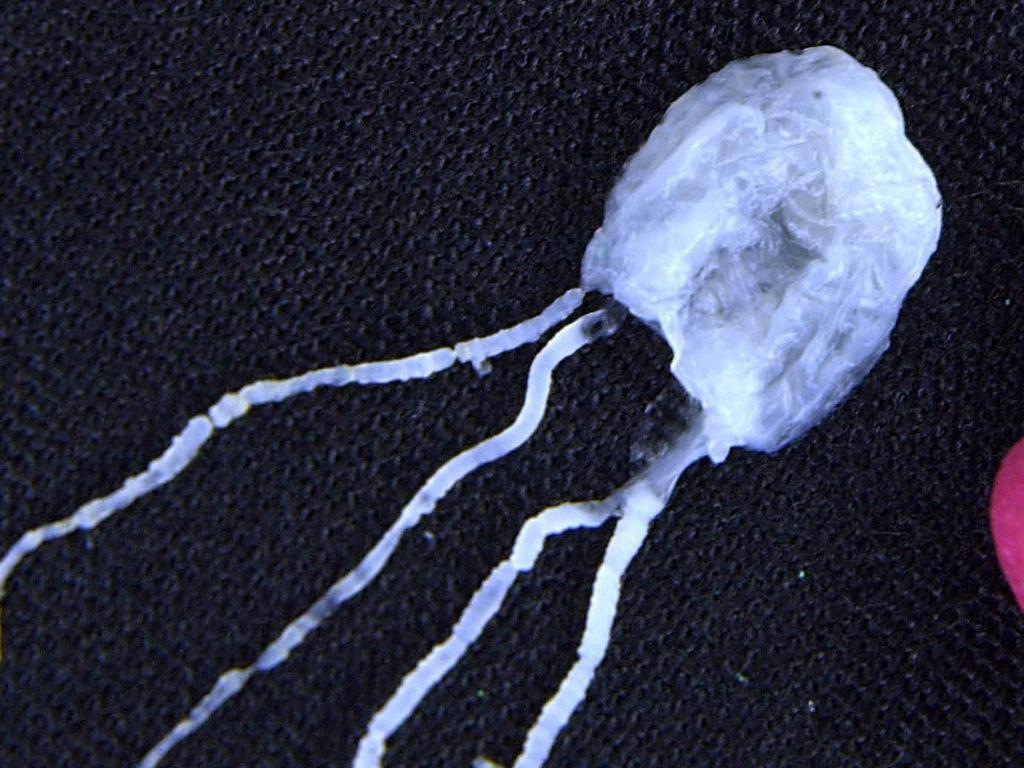 A young girl was stung by a jellyfish on Kugari Island, formerly known as Fraser Island. A few days after this, four of her other children were taken to hospital for suspected fatal Irukandji stings.
An elementary school girl was stabbed in the lower back and leg while swimming in the sea near a stream on the west side of the island on Saturday.
The RACQ LifeFlight rescue team in Bundaberg airlifted the girl to Hervey Bay Hospital, where she is in a stable condition.
read next
Before the crew arrived, her parents applied first aid using vinegar and water, a RACQ LifeFlight spokesperson said.
Four other infants with suspected Irukandji bites had been transported from Kgalli to Hervey Bay Hospital in the same Bundaberg helicopter a few days earlier.
Three girls, including two sisters, were taken to hospital in two separate incidents on 27 December, and the next day a boy was taken to hospital with poisoned symptoms after being stung by a poisoned needle.
Just a week ago, a 5-year-old boy was attacked by a dingo at Ocean Lake Campground in Kgalli, biting his head, arms and buttocks.
RACQ LifeFlight Rescue said, "The child suffered several minor bites before his father managed to pull the dingo away.
The Queensland Department of Environmental Science has issued warnings for both the island's marine stingers and dingoes, with warnings all summer long.
"Marine stingers have been reported by swimmers west of Kugali, particularly around Platypus Bay and streams, including Awinya and Watumba," the agency said.
"Several visitors have been stabbed in recent years and are showing symptoms requiring emergency medical care.
"Medical assistance is limited in Kugari and visitors are advised to take this into consideration."
After the Queensland government went through a community consultation process to change the name from Fraser Island last year, Kugali, pronounced 'Guri', was restored as the island's name.
Already recognized as Kgalli by the Queensland National Parks and UNESCO World Heritage Centre.
read next
https://www.theaustralian.com.au/breaking-news/young-girl-flown-from-kgari-fraser-island-after-suspected-irukandji-jellyfish-sting/news-story/8bf1e59892c5d9a77517f21258e0a14f Kugali, Fraser Island: Fifth child stung by Irukandji in weeks after terrifying dingo attack