Sydney
Homicide squad investigates 'unexplained' deaths from Gippsland lunch
Korumburra pastor Ian Wilkinson and his wife, Heather, along with her sister and brother-in-law Gail and Don Patterson, were all taken to hospital with what they believed was gastro.
Heather Wilkinson, 66, and Gail Patterson, 70, both died in hospital on Friday, while Don Patterson, 70, died on Saturday night. Ian Wilkinson, 68, was in a critical condition at the Austin Hospital on Monday, awaiting a liver transplant.
All four suffered symptoms consistent with the ingestion of death cap mushrooms; from gastro-like illness to nausea, stomach pain, and, in the case of at least Ian Wilkinson, liver damage.
Police have also searched the home of Erin Patterson, who prepared the lunch and is the daughter-in-law of the deceased Pattersons. She is separated from her husband, but police said the relationship was amicable.
Investigators are still unsure whether she too ate the meal. It is also unclear, Thomas said, if the mushrooms were even in the dish.
"At this stage, I can say that the deaths are really unexplained," he told 3AW radio.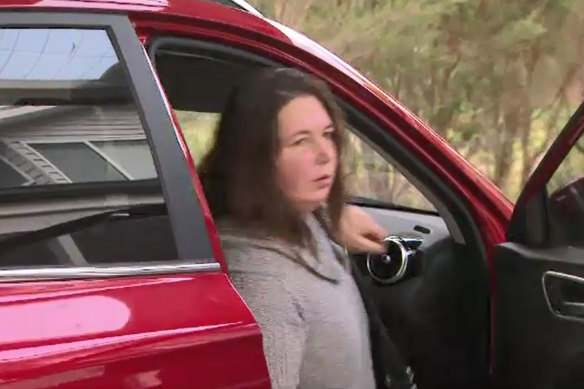 "We work to try and determine what has gone on to see if there is any nefarious activity that's occurred, or if it's … in this case … an accidental-type situation where these people have passed away from some form of poisoning, you know, not at the hands of somebody else. So, we don't know yet."
Thomas later told reporters at a Melbourne press conference the investigation was complex and would "take some time" to piece together what happened.
"We will be working closely with medical experts, toxicologists … in the hope we can understand exactly what has gone on and provide some answers to the family," Thomas said.
"The four patients had ended up in the Austin Hospital, three of which have passed away, and then there was another person present who prepared the meal and whose address they attended for the meal, and they did not become ill.
"As far as we know, at this stage, there is nothing to suggest they became ill. And obviously, on Saturday we executed a search warrant at the home address in Leongatha where the lunch took place, and we conducted an interview with that person, so our investigation is continuing.
"We're trying to understand who ate what at the lunch, whether that person that did not become ill did or did not eat the mushrooms … And of course, we're trying to ascertain what it is that has actually caused the poisoning … to the four people that attended."
The religious community in Korumburra is strong, and the Anglican and Baptist parishes often combine to hold events and services.
For years, Korumburra Anglican minister Fran Grimes has worked closely with Ian Wilkinson, who was a minister in the Baptist church. She said the news had affected everyone in town, including parishioners from other churches as the victims were well-known.
Don Patterson worked at the local high school and ran the town's newsletter, The Burra Flyer, with wife Gail for several years.
Loading
"I think it's devastating," Grimes said.
She said the tragedy had left a big hole in Gippsland towns which turned to faith to find some solace.
"Dark things happen in this world," she said. "We need to look to Jesus for some light." Her church, St Paul's Anglican Church in Korumburra, held a prayer for the victims on Sunday.
With Madeleine Heffernan
Our Breaking News Alert will notify you of significant breaking news when it happens. Get it here.
https://www.brisbanetimes.com.au/national/victoria/homicide-squad-investigates-unexplained-deaths-from-poisonous-mushroom-lunch-20230807-p5dugs.html?ref=rss&utm_medium=rss&utm_source=rss_national Homicide squad investigates 'unexplained' deaths from Gippsland lunch