Sydney
Gunnedah residents provide feedback to SES after two years of massive flooding events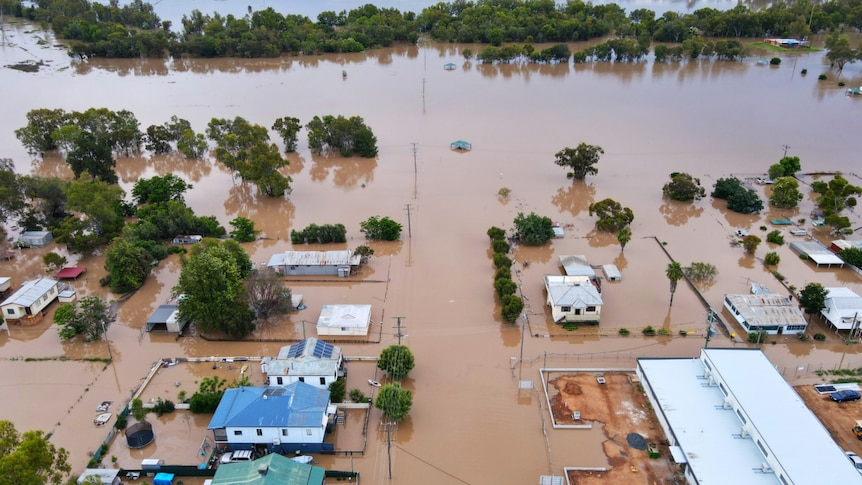 Gunnedah locals were given the opportunity to provide valuable feedback to the State Emergency Services (SES) after two years of devastating flooding in the area.
Key Point:
NSW SES held a flood forum for residents of Gunnedah following nine major floods from 2021 onwards.
SES admits lack of resources for 2021 flood event
The New England Northwest region has been rezoned to receive dedicated resources
All comments, both positive and negative, were solicited at the Flood Forum held by SES in the town of northwestern New South Wales on Wednesday to help communities prepare for future floods.
Between October and November last year, the town was hit by five major floods, but the debate stretches back to the 2021 floods.
This was an opportunity for residents to share their views on how SES handled floods, as well as an opportunity to provide a self-assessment of the service's response to catastrophic weather events.
Ken "Sava" Lloyd, who has lived in Gunnedah for over 50 years, said last year's floods were the worst he'd seen.
"Nine of those floods passed a meter through my yard and five of them passed 600mm through my house," Mr Lloyd said.
"My house's foundation has been washed away and the middle is collapsing.
"It has not yet been repaired and it is very difficult to find construction workers in Gunnedah.
"I've seen floods many times before, but this time it really shocked me because of my age."
NSW SES Community Engagement Manager David Rankine said the organization has learned some hard lessons from the 2021 flood events.
"We had three peak floods in November 2021, and we would like to acknowledge that we probably lacked the resources to best serve the community," he said.
"At the peak of last year's floods, our communities had far more resources and saw a far more organized response.
"But that's why we're here [at the forum] — work out what we did well and, more importantly, what we can do better for the community.
Northwest New England Rezoning
The change, which moves New England and Liverpool Plains into a single zone, is expected to provide dedicated support to areas that have faced significant flooding, including Gunnedah.
New England and Liverpool Plains were formally part of the Midwest Zone and covered 62% of NSW.
Chief Superintendent Tammy Shepley, the newly appointed zone commander, explained how Gunnedah would be placed within the new zone.
"We currently have 25 staff members who can assist the unit," she said.
"This zone didn't exist when the flood happened."
A report summarizing the points raised in the forum will be released next month.
https://www.abc.net.au/news/2023-04-18/gunnedah-flood-forum-residents-feedback-to-ses/102219222 Gunnedah residents provide feedback to SES after two years of massive flooding events