Sydney
Global equities mixed following US jobs report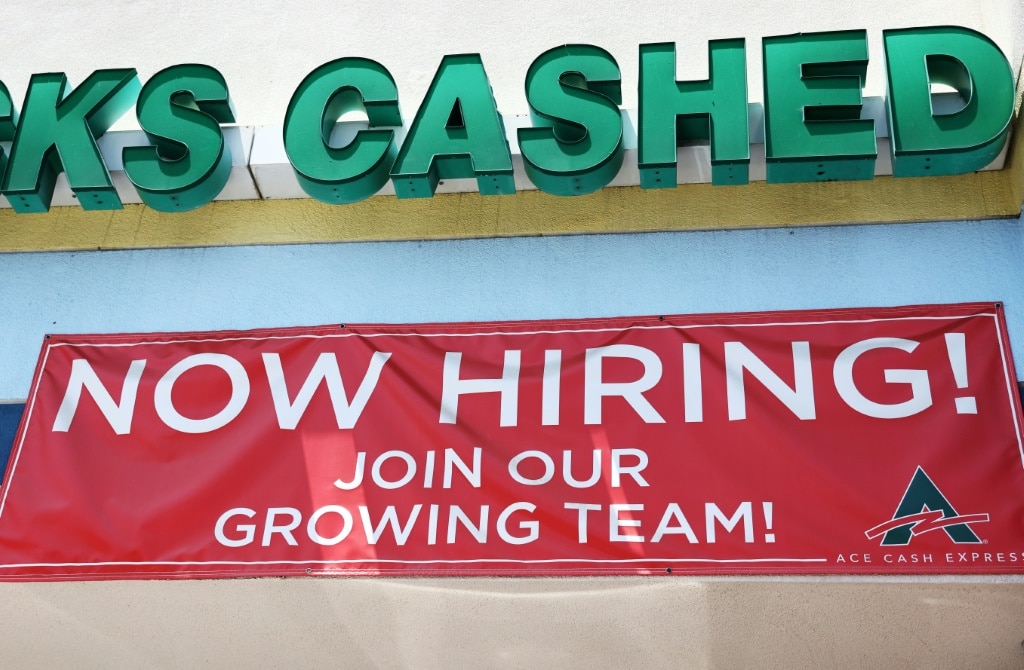 US stocks ended lower on Friday as traders digested a mixed employment report, while bourses in Europe and Asia advanced.
The United States added 187,000 jobs last month, below the 200,000 expected by analysts but roughly steady with revised June figures. 
The data added to encouraging signs that the Federal Reserve's aggressive interest rate hikes to ease demand may bring down inflation without triggering a major recession — and that it may decide to hold rates steady at the next policy meeting in September.
Read Next
"A mixed US jobs report appears to have stabilized sentiment," said CMC Markets analyst Michael Hewson while European and Asian markets logged gains.
Friday's downward revisions to job gains in May and June "spoke to the idea that central bank rate hikes have done their job, and that no more are coming," Hewson added.
But robust wage growth supported the argument that the Fed could hold rates higher for longer.
The US unemployment rate came in at 3.5 percent, below June's 3.6 percent figure and at a historically low level.
And average hourly earnings rose 0.4 percent in July, the same pace as the month before but above expectations.
"The key takeaway from the report is that labor supply continues to be tight, which could make it difficult to achieve a more Fed-pleasing moderation in wage growth," said Briefing.com analyst Patrick O'Hare.
"That might not translate into another increase in the target range for the fed funds rate, but it does fit the notion that the Fed will be inclined to keep the policy rate higher for longer," he added.
Wall Street's main indices slumped to end the day, with the Dow losing 0.4 percent and the broader S&P 500 sliding 0.5 percent. The tech-heavy Nasdaq dipped 0.4 percent.
Europe's main equity markets ended the day higher.
Meanwhile the dollar fell against its major rivals after the US jobs numbers were announced.
Equities had slid midweek after Fitch stripped the United States of its top credit rating, seeing investors switch to haven assets such as the dollar, yen and government bonds.
Positive earnings also helped to offset debt concerns in the world's biggest economy.
"(Stock) markets have started to stabilise after a chaotic week led by the US debt downgrade and further interest rate hikes in the UK," noted Dan Coatsworth, analyst at AJ Bell.
"Amazon's better-than-expected second quarter results have put investors in a better mood," he added.
Shares in Amazon rose 8.3 percent.
Elsewhere on the corporate front, Apple reported earnings that topped market expectations. But it also warned about falling sales, and its shares fell 4.8 percent.
However shares in British advertising group WPP slumped seven percent on Friday after a profit warning. It came amid lower spending by US tech clients as they slash costs.
"Plus the world's second-largest economy, China, has also experienced a bumpier-than-expected recovery out of Covid this year, which has been another headwind for the advertising giant," said Victoria Scholar, head of investment at Interactive Investor.
WPP shares fell 3.6 percent.
Oil prices rose on Friday after Saudi Arabia extended by a month a cut in production and OPEC+ nations signaled their intention to maintain their policy of restraining output.
– Key figures around 2030 GMT –
New York – Dow: DOWN 0.4 percent at 35,065.62 (close)
New York – S&P 500: DOWN 0.5 percent at 4,478.03 (close)
New York – Nasdaq: DOWN 0.4 percent at 13,909.24 (close)
London – FTSE 100: UP 0.5 percent at 7,564.37 (close)
Frankfurt – DAX: UP 0.4 percent at 15,951.86 (close)
Paris – CAC 40: UP 0.8 percent at 7,315.07 (close)
EURO STOXX 50: UP 0.7 percent at 4,332.91 (close)
Tokyo – Nikkei 225: UP 0.1 percent at 32,192.75 (close)
Hong Kong – Hang Seng Index: UP 0.6 percent at 19,539.46 (close)
Shanghai – Composite: UP 0.2 percent at 3,288.08 (close)
Euro/dollar: UP at $1.1012 from $1.0952 on Thursday
Pound/dollar: UP at $1.2748 from $1.2710 
Euro/pound: UP at 86.35 from 86.14 pence 
Dollar/yen: DOWN at 141.77 yen from 142.52 yen
Brent North Sea crude: UP 1.3 percent at $86.24 per barrel
West Texas Intermediate: UP 1.6 percent at $82.82 per barrel
burs-rl/yad/bys/acb
Read Next
https://www.theaustralian.com.au/news/latest-news/stock-markets-diverge-on-mixed-us-jobs-data/news-story/39ee1a42801ba3526d3e2cc8248a1a87 Global equities mixed following US jobs report