Sydney
Four men arrested on assault charges in Manly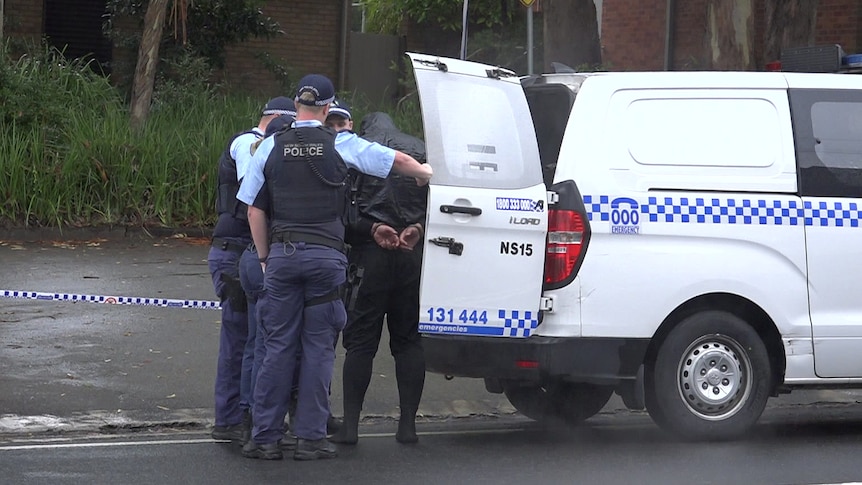 Four men have been arrested in connection with a suspected daytime assault on Sydney's Northern Beaches in what New South Wales Police believe to be a gang-related incident.
Police say bystanders called emergency services to a house on Oyama Street in Manly around 9:30 am on Sunday to report that a man had been assaulted and forced into a car.
When police arrived, they discovered the man had left the area in a Toyota Hilux.
After the driver allegedly failed to stop, a chase ensued, and officers used road spikes to bring the car to a halt on Starkey Street in Forestville.
"Five men were found inside the vehicle, one injured and taken to hospital for treatment," police said in a statement.
"Four other men were arrested and taken to the Manly Police Station."
The man has not yet been charged.
A police source told ABC that a Hamsey employee was involved in the incident.
In 2021, police announced that a gangland feud between the Hamzi and Alamedin families claimed the life of underworld boss Bilal Hamzeh.
An investigation is underway by the State Crime Command's Criminal Group Squad as detectives seek information and dash cam footage.
Anyone who knows the details of the incident is encouraged to call Crime Stoppers.
https://www.abc.net.au/news/2023-01-22/four-men-arrested-over-alleged-gang-assault-pursuit-in-manly/101880818 Four men arrested on assault charges in Manly