Sydney
Flights canceled and beaches closed as high winds hit NSW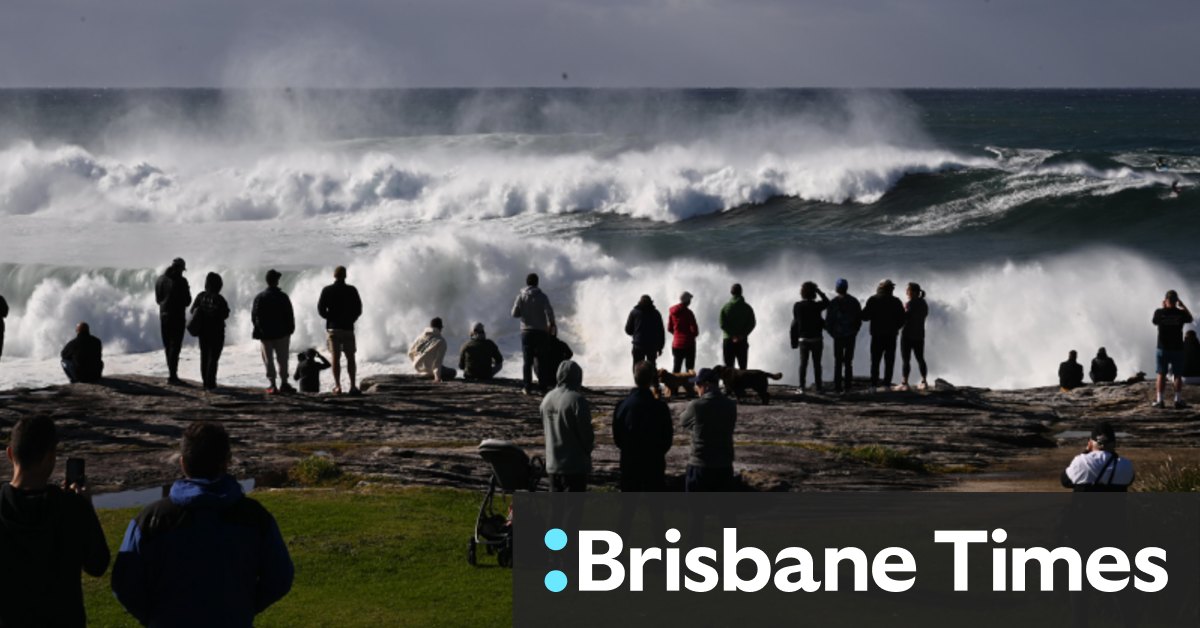 Nearly 50 flights were canceled amid stormy weather that brought gusts of wind up to 52km/h.
Winds at Sydney's Observatory Hill are moving west at 33 km/h, while Sydney Harbor records WSW wind speeds of 41 km/h.
49 domestic flights scheduled for Monday have been canceled at Sydney Airport after 6am. The North and South runways were closed by Australian Airlines late Sunday night, but reopened at 11:30 am on Monday.
Hundreds of locals, only a handful brave enough to jump into the water, saw waves up to five meters crash onto the shores of Sydney's beaches.
A storm warning has been issued for closed waters in Sydney, a gale warning has been issued for Sydney's coast, and dangerous waves are advised for much of the state's coast.
Randwick City Council closed Coogee Beach early Monday due to unsafe conditions.
Bureau of Meteorology's Helen Reid said a "fairly deep storm system" off the coast was causing swells and gusts.
"We have seen these conditions ease slightly [this morning]but there are still a myriad of caveats," Reed said.
https://www.brisbanetimes.com.au/national/nsw/flights-cancelled-beaches-closed-as-strong-winds-and-cold-weather-lash-sydney-20230508-p5d6kj.html?ref=rss&utm_medium=rss&utm_source=rss_national Flights canceled and beaches closed as high winds hit NSW