Sydney
Family of Washington surfer says 'fine' in hospital after shark attack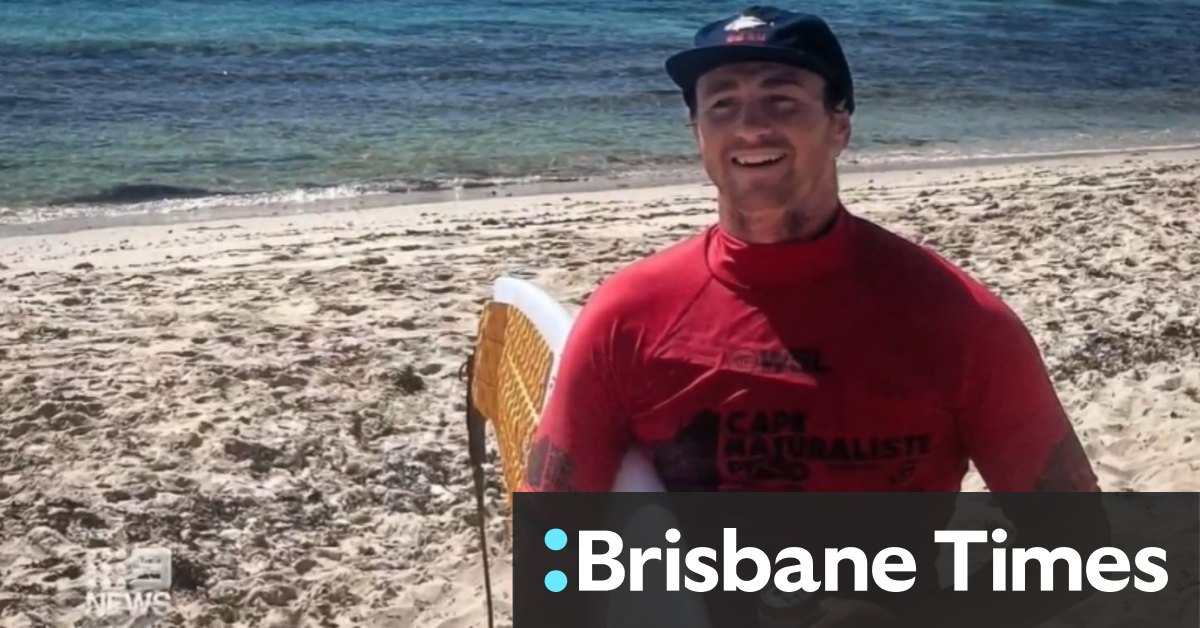 A prominent Western Australian surfer survived a shark bite while surfing on a beach south of Geraldton on Sunday morning.
Max Marsden, 30, was bitten on his right arm by a suspected 1.5-metre bronze whale shark while he was with his friend Danny Williams at Lucy's Beach near Greenough around 7:15 am.
Williams said Marsden punched the shark several times in order to escape.
"It just started knocking, [Max] After a few punches, I swam away and he yelled at me to paddle in, so I caught the wave," he said. 9 News Perth.
"I could hear him screaming for help, so I paddled over and just helped push him in a few times and he paddled through the pain.
"He still has a few teeth on his arm… From the sound of things, they tore out every muscle in his bones."
Williams provided first aid when a friend walked two kilometers back to the car and called Triple Zero.
After being taken to a local hospital, Marsden was transferred to Sir Charles Gardner Hospital for surgery.
His mother said on Monday that he was "really fine and doing the best he can" shortly after visiting him.
https://www.brisbanetimes.com.au/national/western-australia/investigations-under-way-after-reports-of-shark-attack-at-wa-beach-20230423-p5d2mf.html?ref=rss&utm_medium=rss&utm_source=rss_national Family of Washington surfer says 'fine' in hospital after shark attack