Sydney
Family calls for anti-choking devices in NSW schools, first-aid kits after two children die. Experts say more research is needed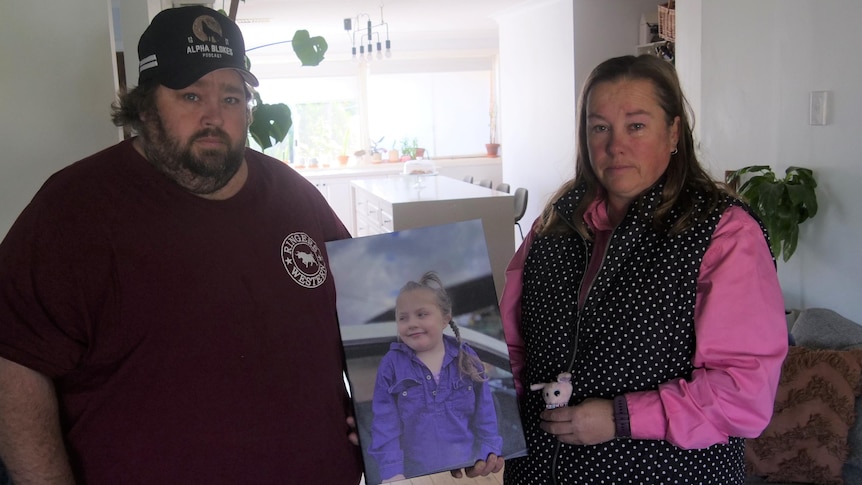 A mother with 20 years' experience as a paramedic, who was unable to save her daughter when a cocktail frankfurt became lodged in her throat, says anti-choking devices should be mandatory in all schools and child care centres.
Key points:
Two NSW children have died after choking on cocktail frankfurts this year: Imogen Lennon, 5, and Decklan Hayward, 7
Samantha Lennon is calling for anti-choking devices to be mandatory in schools and first aid kits
The NSW Education Department and a medical expert say more research into the devices is needed 
Samantha Lennon said the death of another child in New South Wales in similar circumstances last week highlighted the need for suction devices to be readily available when basic first aid could not unblock a child's airways.
Ms Lennon and her husband, Bill, said the death of seven-year-old Orange boy Decklan Hayward, who had his life support turned off last week, brought back the trauma of losing their five-year-old daughter, Imogen, in January.
"It breaks your heart all over again because we have been working so hard to try to save families from having to endure this heartbreaking pain," she said.
"To hear within 100 kilometres of us another child has succumbed to the same circumstances as Imogen, when there are options that could help to prevent this from happening, it is tragic." 
Ms Lennon was driving Imogen home from swimming lessons in Canowindra, in the state's Central West, when she started choking on a cocktail frank. 
Despite spending more than two decades working as a paramedic and being trained in first aid, Ms Lennon was unable to dislodge the snack that was firmly wedged in her daughter's throat. 
Last week, Decklan Hayward died a fortnight after also choking on a cocktail frank while at Glenroi Heights Public School in Orange.
According to a GoFundMe page set up by Decklan's aunt, he went 20 minutes without oxygen as teachers and paramedics attempted to revive him.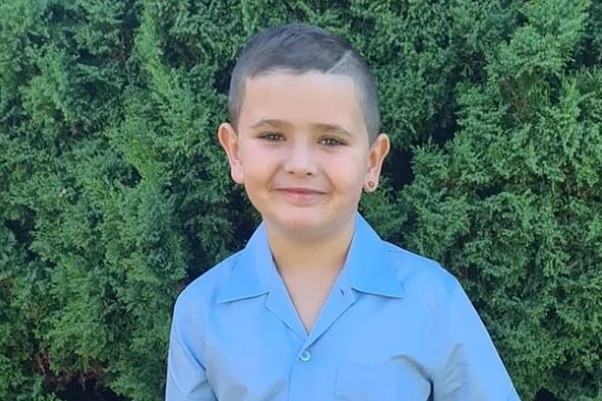 Now, the Lennons want to see devices that help clear airways made mandatory in schools and child care centres, and added to first aid kits, to prevent future tragedies.
TGA approval, but more research needed
According to the Australian Institute of Health and Welfare, 19 children under the age of 14 choked to death between 2020 and 2021.  
The Therapeutic Goods Administration (TGA) has approved one brand of an apparatus that uses suction to remove lodged items from an individual's throat.
The TGA ordered a recall of less than 30 of the masks, distributed between March and June, due to a packing error, and it is not in wide use.
A number of independent studies published on ScienceDirect have concluded anti-choking devices are effective, however more research is required. 
"We have defibrillators in schools, shopping centres, and restaurants, why can't we have an anti-choking device there alongside it?" Ms Lennon asked. 
"I would love to see every pre-school, daycare, sporting facility and school have these devices, so if this happens to another child they can be saved and stop other families from going through this heartbreaking tragedy."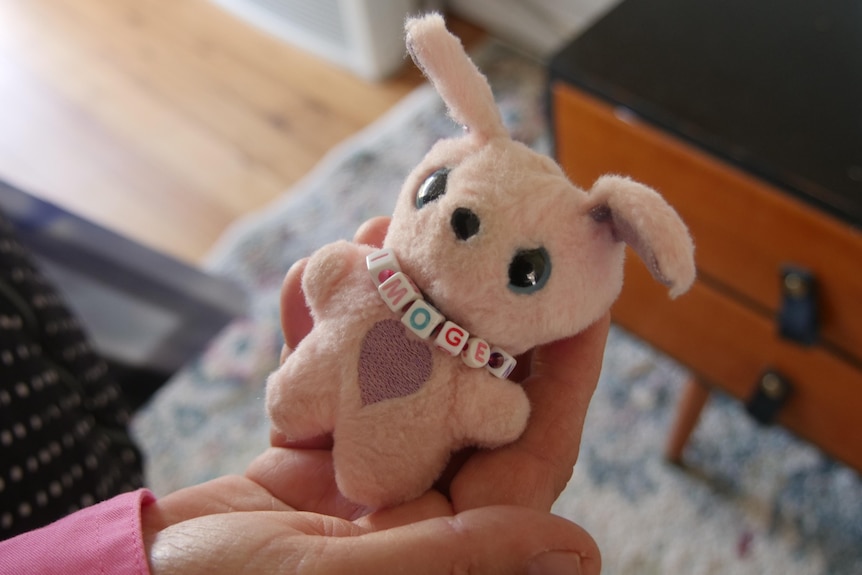 After the loss of her child, Ms Lennon set up Imogen's Mission to advocate for the devices to be more readily available. 
"Imogen was the light of our lives, she was a sparkling five-year old who was about to start school, she wanted to be a vet and just absolutely loved and adored animals," Ms Lennon said. 
"I wanted to do something to have an enduring legacy for our daughter.
"We wanted to make her proud, and try to save other children from dying this horrible death." 
Device 'could be effective' 
Sarah Hunstead, from CPR Kids, an organisation that teaches parents emergency response skills, said it was still too early to approve anti-choking suction devices in schools.  
"More studies need to be done before we can recommend them, but there are signs that it could be effective," she said.
"First aid should still be the priority when a child is choking."
A spokesperson for the NSW Department of Education said "all staff in schools are fully qualified in first aid and must attend training every year". 
"If, in the future, suction devices are included in the training provided to first aiders, we will undertake consultation to have them included in first aid kits." 
Ms Lennon said other options outside of first aid should be investigated. 
"I couldn't save my child — she was suffering from severe choking after swallowing nearly half a frankfurt," she said. 
"It was lodged in her throat, there was nothing I could do to get it out and in these situations first aid isn't enough."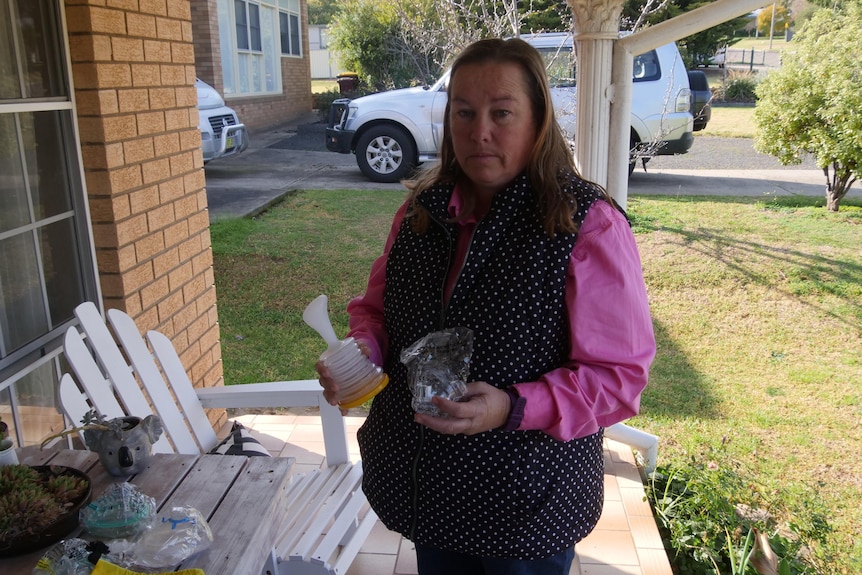 Advice for parents 
The director of the Raising Children Network, Derek McCormack, said while such incidents were rare, parents must be aware of ways to limit the risk. 
"Choking hazards for babies and young kids can include hazardous items as small as a 20-cent coin, so for parents it is just about being conscious of food and other items around the house," he said.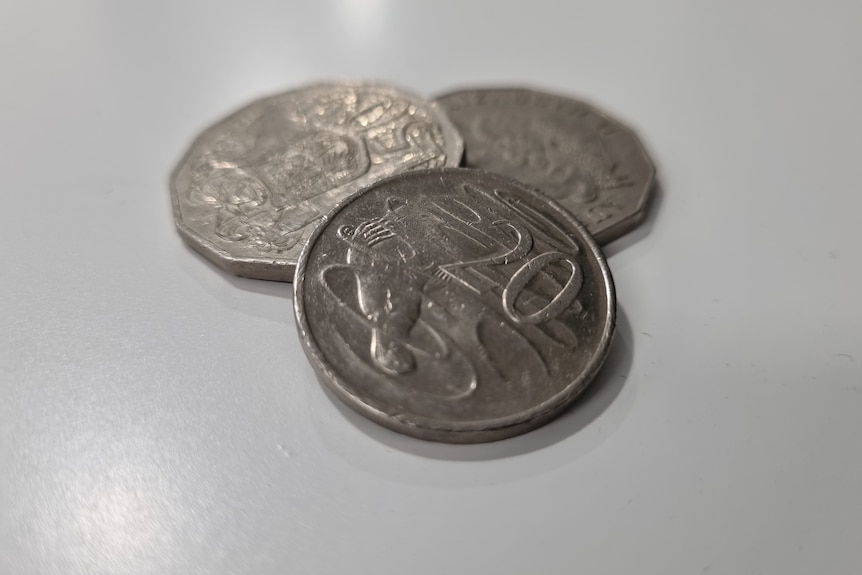 Mr McCormack said supervision of children while eating was the most important aspect of reducing the likelihood of choking. 
"It doesn't come down to how big or small you cut it, but more what you are doing when your child is eating," he said. 
"Sit with your child so they are not running around or tempted to play while they are eating." 
Guidance from John Hopkins Children's Hospital says children have smaller airways that are easily blocked and that hot dogs have a similar size and shape as a child's airway.
It recommends hot dogs be cut lengthwise and into pieces, with the tough skin removed, before being given to young children to eat.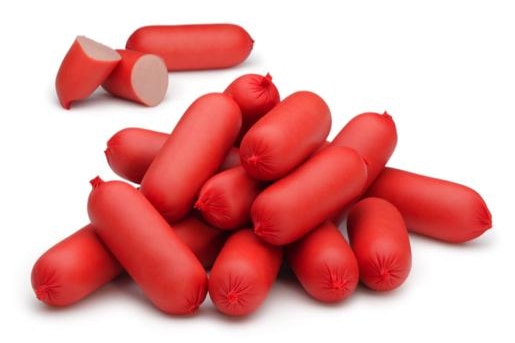 https://www.abc.net.au/news/2023-08-09/call-for-anti-choking-devices-in-nsw-schools-after-two-kids-die/102672064 Family calls for anti-choking devices in NSW schools, first-aid kits after two children die. Experts say more research is needed