Sydney
Entrepreneur's 12-year-old's last drink as council rejects deal application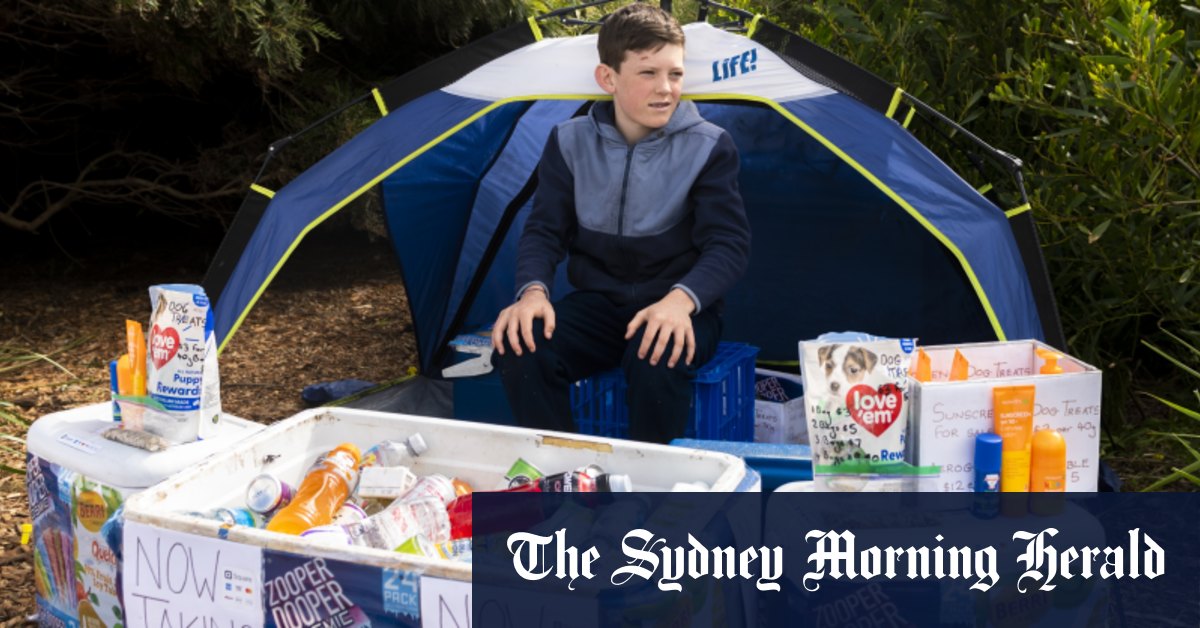 Twelve-year-old Jesse Lane's drink stall began as a small cash-only honesty box outside Coogee's house. Three years later, it has grown into a weekend business selling cold drinks and dog treats to those walking the Bondi to Coogee trail.
But after Randwick City Council rejected the tween's official trade application, he was forced to call the weekend's Labor of Love a final drink.
Jesse's father, Peter Lane, said the business is popular among most local residents.
"He's a very determined young kid," he said.
"He loves catching up with patrons and knows their dogs…everyone seems happy."
Jesse has already collected more than 6,000 signatures from locals supporting his venture and plans to submit his petition to the mayor in the coming weeks.
The business evolved about 18 months ago from selling herbs in an honesty box in front of his house at 'Jessie's Shop' in Dunningham Reserve on the northern bluffs of Coogee Beach.
Relying on her impressive sales skills and the allure of refreshing beverages to attract pedestrians and accept credit cards, Jesse quickly became a household name in the community.
But that all changed when Randwick City Council received two complaints from local residents. This budding seller believes they should never have used public land for their sale.
https://www.smh.com.au/national/nsw/last-drinks-for-entrepreneurial-12-year-old-as-council-rejects-trading-application-20220930-p5bme6.html?ref=rss&utm_medium=rss&utm_source=rss_national_nsw Entrepreneur's 12-year-old's last drink as council rejects deal application