Sydney
Dive into these fun school holiday attractions across Sydney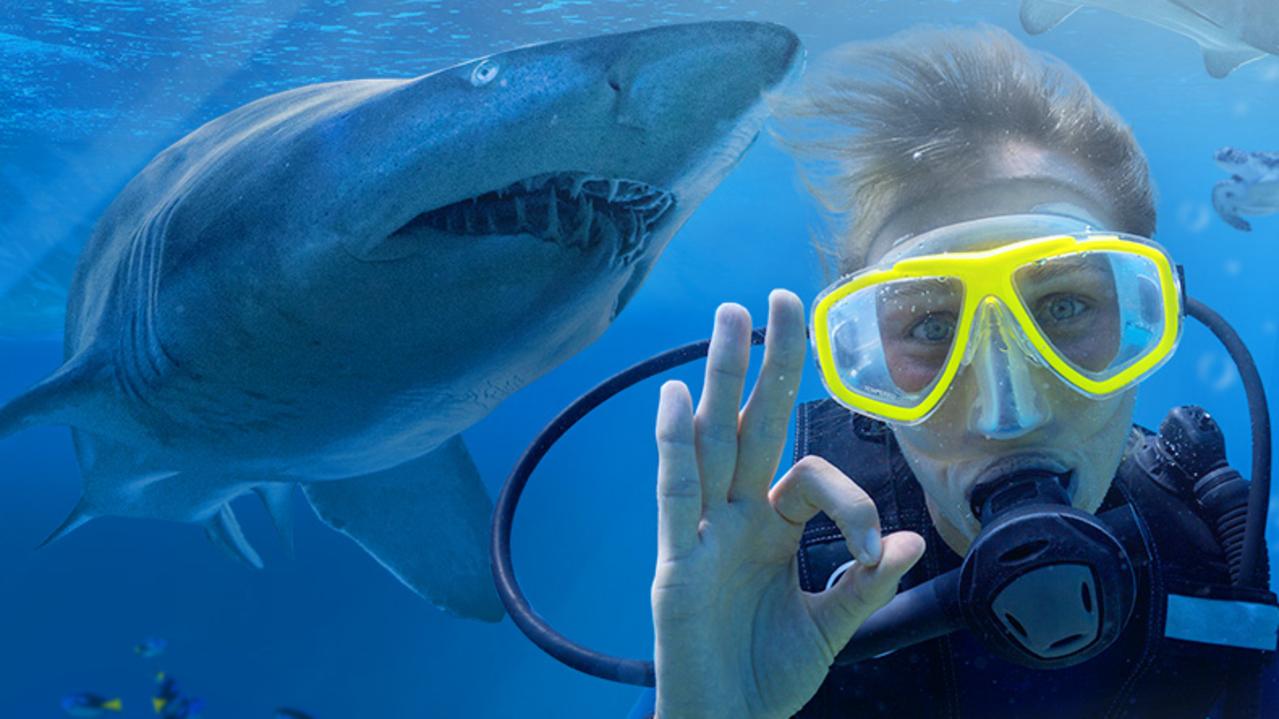 This is the ultimate guide to the best things to do during summer vacation.
Cheers to the Sydney Kings
Spend Christmas night with the Sydney Kings as they take on rivals Melbourne United at Qudos Bank Arena at 6:15 PM. From December 23 until he's January 29, the Kings and Flames will host a combined 10 games home his fixture (including three doubleheaders). Family tickets start at $48. Single tickets start at $22.tickets at sydneykings.com.au
create machine engraving
Starting January 3rd, head to the Art Gallery of New South Wales for a workshop on creating machine sculptures (influenced by artist Robert Crippel) using die-cut paper and a variety of materials. Drop by anytime from 11am to 3:30pm. Materials and instructions are provided. Suitable for all ages. Free, no reservation required.
explore the underwater world
SEA LIFE Adventure through the 9 immersive zones of Sydney Aquarium and encounter a myriad of marine life. Or dive with a variety of sharks, giant stingrays, and other amazing sea creatures…all cage-free. For customers 14 years and older. visitsealife.com/sydney
watch a puppet show
Children of all ages enjoy a traditional puppet show at Castle Cove's Puppeteria Theater. Performances include Santa's Christmas Holiday, Arctic Christmas, Cinderella, Snow White and Her Seven Dwarfs, Little Red Riding Hood and Gingerbread and His Man.reserve puppeteria.com
meet lots of celebrities
Madame Tussauds Sydney has over 100 wax figures. Serve Like Dylan is a new interactive experience that allows guests to serve alongside Australian Paralympic legend Dylan Alcott. From Wolverine to Spider-Man, get ready to be in awe of your kids' favorite Marvel superheroes.reserve madametussauds.com/sydney
A hairy encounter
Any little animal lover who loves the zoo? Taronga's Zoo Adventure program for kids ages 5 to 11 is both fun and educational. They meet various wonderful keepers who take care of wonderful animals.reserve taronga.org.au
enchanted by the garden
Come meet Ratty, Mole, Badger, Otter, Portly and Mr Toad. They will bring Kenneth Graham's The Wind in the Willows to life at the Royal Botanic Gardens, Sydney from his 5th January to his 22nd.reserve willowslive.com.au
bond with wildlife
At WILD LIFE Sydney Zoo, get up close to endangered creatures such as the Tasmanian devil and cute possum Frankie. Santa makes a special delivery of 3 new freshwater alligators at his recently renovated Crocodile billabong. Meet this year's Koala Joey 'Joey P' at the Koala Rooftop.reserve Wildlifesydney.com.au
Experience classic stories
One of the most read children's books ever, The Very Hungry Caterpillar emerges from the pages in a stunning theatrical experience for children and adults featuring a menagerie of over 75 magical puppets. Until December 23rd. sydneyoperahouse.com
take a picture with santa
Come to Luna Park Sydney to experience unlimited rides, incredible Christmas-themed entertainment and festive treats perfect for the whole family, and take an iconic photo with Santa Claus against the backdrop of Sydney Harbour. can eventickets at lunaparksydney.com
become a zookeeper
Know a little animal lover who dreams of one day becoming a zookeeper? Register at Featherdale Wildlife Park to meet keepers, befriend different animals and learn about animal-specific diets. Let's learn. December 28th, January 3rd and she is available for booking on the 13th. featherdale.com.au
enter the fanzone
Timezone and Zone Bowling offer special school holiday offers. Zone Bowling has Ultimate, Mega and Mini Fun Zone Passes available through February 7th. The Ultimate Fun Zone Pass is valid at both venues. This includes his two games of bowling and/or laser tag, 350 power tickets, and more.reserve timezonegames.com; zonebowling.com
watch a movie under the stars
Australia's favorite outdoor cinema is back with an incredible line-up of new movies, including Whitney Houston's biopic I Want to Dance With Someone and Marvel's Black Panther: Wakanda Forever. Other films include "Minions: The Rise of Gru" and "Lyle, Lyle, Crocodile".reserve moonlight.com.au
go on a trip
Sit back and take a trip through Alison Lester AM's classic book, Are We There Yet? Join 8-year-old Grace and her family on an adventure across the country, visiting iconic Australian landmarks such as the Great Australian Bight, Uluru and Surfers' Paradise for her.reserve sydneyoperahouse.com
spend time in nature
The Coastal Kids School Holiday Program at Sydney Chowder Bay is an immersive experience for children ages 7-15. Children can enjoy the natural surroundings and participate in activities such as stand-up paddleboarding and rafting.reserve landedge.com.au
Unlock the story under the sea
Moored at the Australian National Maritime Museum at the Brickwreck exhibition. A stunning Lego model from Ryan 'The Brickman' McNaught, plus a unique combination of real-life shipwreck objects, hands-on interaction and an audio-visual experience bring the incredible shipwreck story to life.reserve sea ​​museum
find joy in every corner
The historic alleys of The Rocks transform into Christmas Wonderlane through December 26th. Explore every nook and cranny of golden sandstone with twinkling Christmas lights and trees, special treats, lots of fun activities, and even more Christmas-themed activities for your dog.Click here for details therocks.com
help animals
Future Vet Kids Camp is an exciting five-day veterinary-inspired program for children ages 9-16 that teaches responsible pet ownership, the veterinary profession, all animals and their pets. We encourage love and appreciation for our habitat. The Sydney camp will be held at Waverly College from January 9-13 and he from January 16-20.reserve futurevetkidscamp.com
https://www.dailytelegraph.com.au/news/nsw/dive-into-these-fun-school-holiday-attractions-across-sydney/news-story/4209fad1c7c52ea6d163a4561705b44e Dive into these fun school holiday attractions across Sydney