Sydney
Coastal school under investigation after classroom violent attack video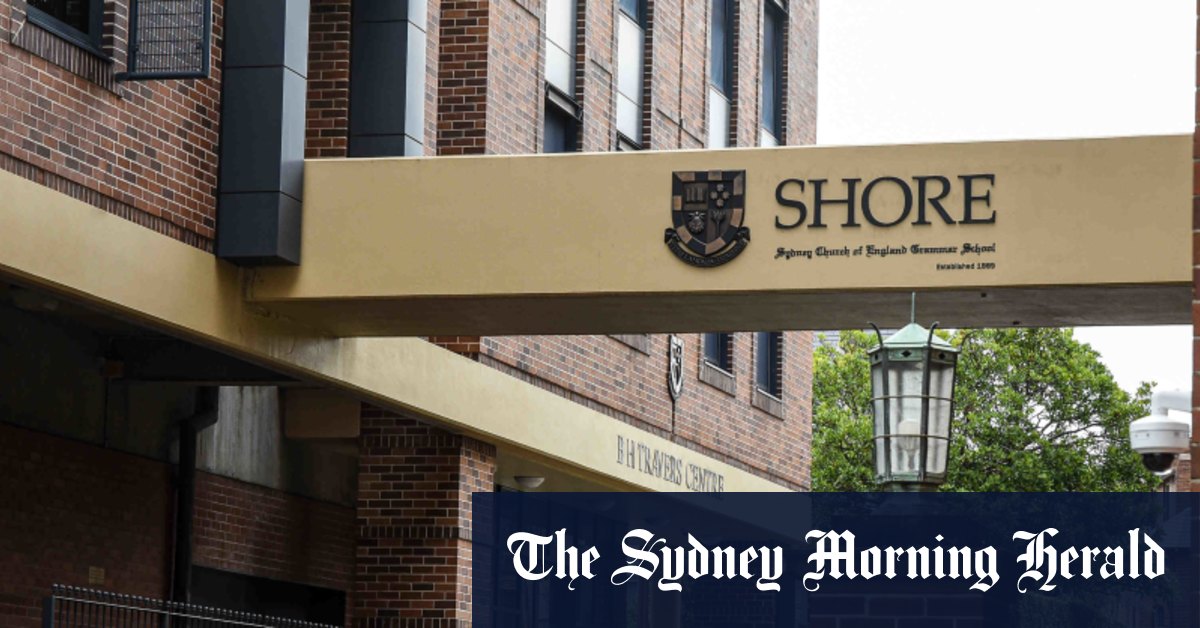 Shore School is investigating a case of student violence after a leaked video showed a boy using a table to physically attack a classmate.
Footage of a classroom brawl at a prestigious private school in North Sydney shows a high school student, surrounded by a group of classmates, picking up a table and throwing it at another student's head.
Principal John Collier said: Herald The incident was reported to the police, and the school was investigating and taking disciplinary action.
"This is a serious issue and should not be allowed. "Further action will be taken once the investigation is complete," Collier said.
"We are working to eradicate this kind of behavior. We need to give our sons a clear message about warfare and privacy and that filming people without permission is not allowed," he said. said.
A spokeswoman for Shore said in a statement that the school has spoken with the families of the students involved and will continue to provide updates.
"Shore condemns all forms of violence and is committed to ensuring the safety and well-being of all students under our care."
Shore, also known as the Sydney Church of England Grammar School, has campuses in North Sydney and Northbridge and charges up to $39,960 for Year 12 tuition.
Last July, former Shore principal Tim Peterson was sacked after a culture review by the school's governing council said new leadership was needed. Mr. Collier, former Principal of St Andrews Cathedral School, has been appointed to this position. The school is said to be one of the "crown jewels" of the Sydney Anglican Church.
In 2020, the school faced several weeks of bad publicity after students alleged illegal and disrespectful activities in a leaked 2012 cheating scheme.
The violent classroom incident comes as schools across New South Wales battle deteriorating student behavior, with the number of assaults in public schools increasing by 50% over the past decade. Last year, the former coalition government appointed: Chief Action Advisor Work across public, Catholic and independent school sectors to improve student behavior.
https://www.smh.com.au/national/nsw/shore-school-investigating-after-video-of-violent-classroom-attack-20230519-p5d9ud.html?ref=rss&utm_medium=rss&utm_source=rss_national_nsw Coastal school under investigation after classroom violent attack video