Sydney
Car allegedly driven by woman with baby plowed through St Mary's house, killing woman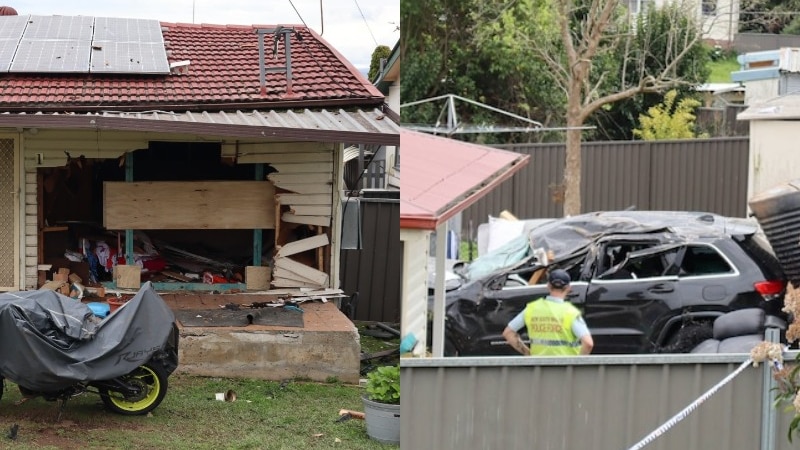 A woman has died after her car crashed into her home in western Sydney this morning.
Key Point:
Emergency services were called to the scene where a car crashed into a house occupied by four occupants.
Police arrested a woman on a nearby street holding a baby
Engineers assess the structural safety of a home by level of damage
Emergency services rushed to the facility on Monferville Street in St. Mary's around 5:00 AM AEDT.
They discover that the SUV has crashed in front of a house with four people inside.
A 62-year-old woman, one of the residents, was seriously injured.
Paramedics tried to save her, but she died on the spot.
The other three people in the house were unharmed.
Shortly after the crash, a 29-year-old woman holding her baby was stopped by police on a nearby street.
Police say the woman was driving the car that crashed into the house, but she fled the scene with her baby.
She was arrested and taken to Nepean Hospital for mandatory drug and alcohol tests.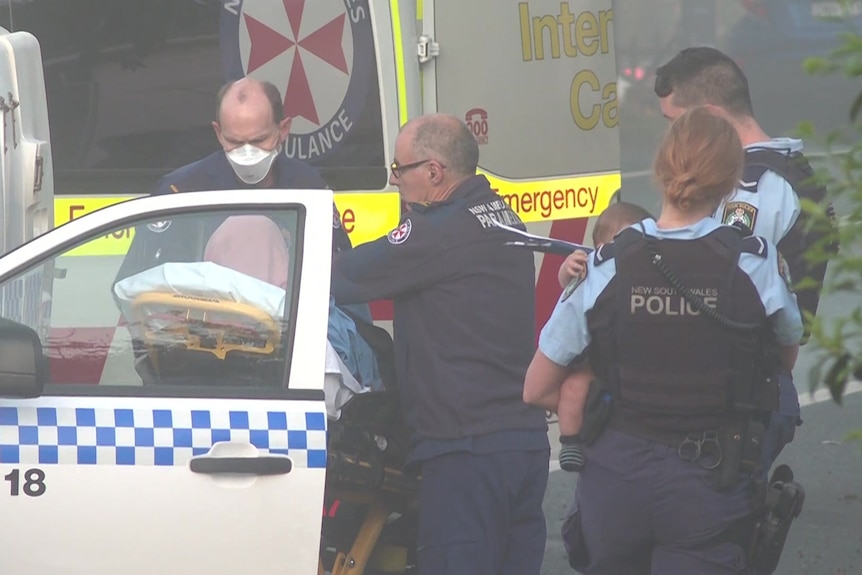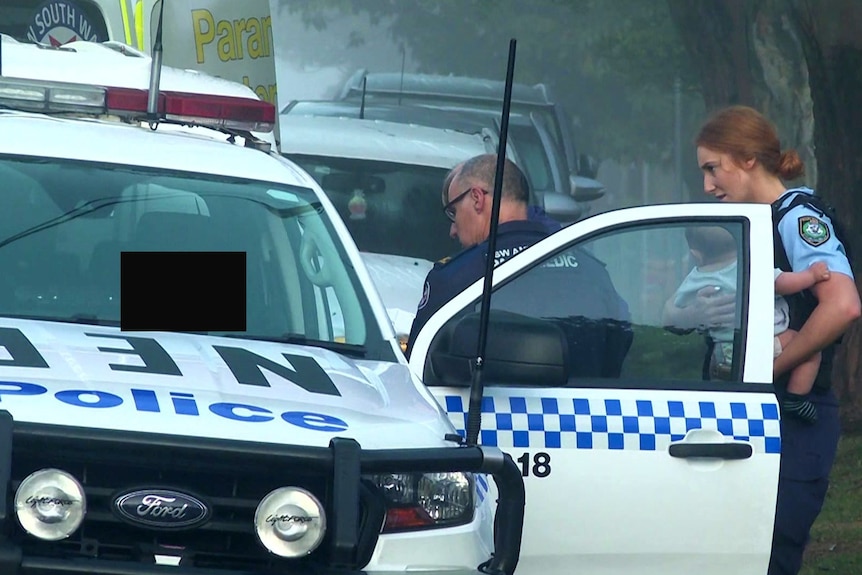 Fire and Rescue NSW spokesman Samuel Parkhouse said the home was badly damaged after the vehicle went "air" and was being assessed for safety.
"From the damage we saw, it looks like the car was airborne when it entered the premises and drove straight through from front to rear," he said.
He said he had never seen anything like it before.
"The car drove straight through the house," Parkhouse said.
"This is significant structural damage to the home and should be evaluated by engineers to determine if it is habitable.
"Equipment was used to reinforce the structure in order to safely carry out the ongoing investigation."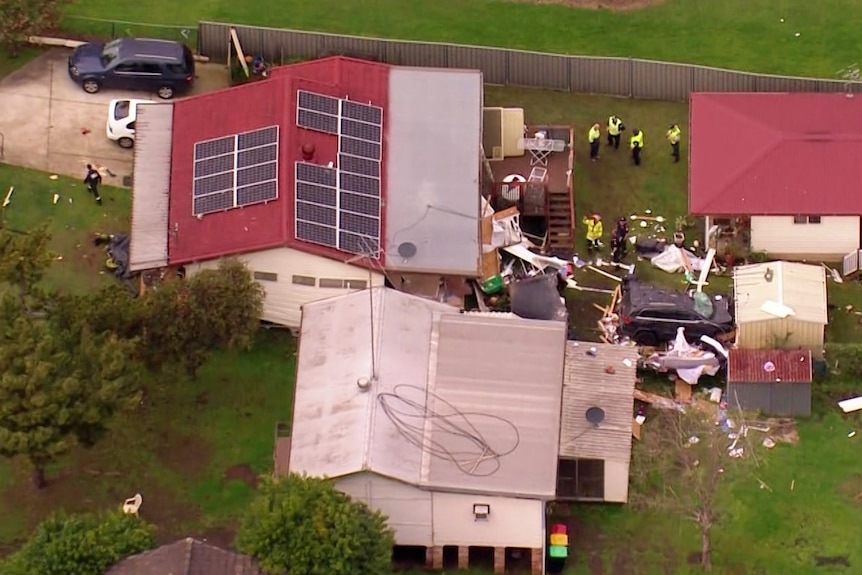 The impact of the accident was so violent that the car smashed through the home weatherboard and crashed into the back shed.
"At the scene it was clear that the car had driven through the house and into the backyard," a NSW Police spokesman said.
The woman's relatives rushed to the scene and were seen taking the baby away in a car.
Police said neither the woman nor the baby had any visible injuries.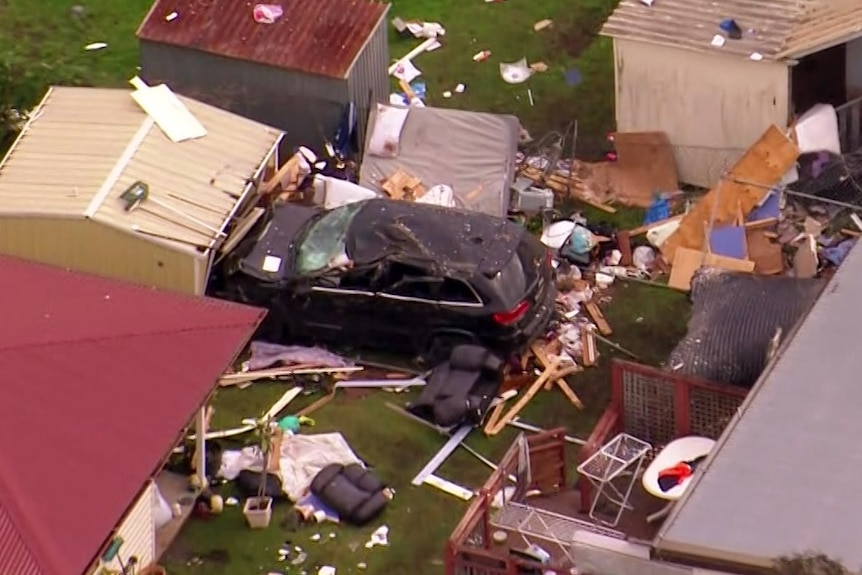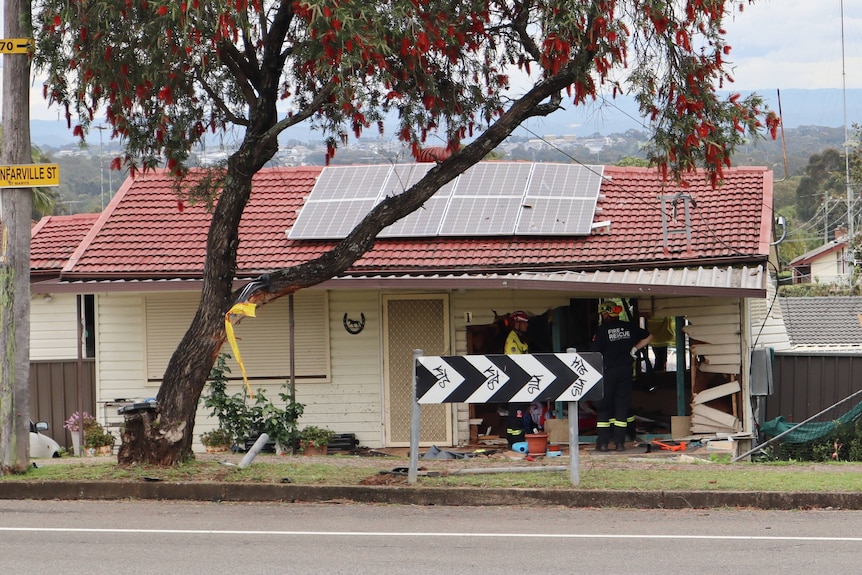 Footage of the house after the crash shows that the right front room of the building was badly damaged.
The unharmed occupants of the house were seen huddling in the street outside the house wrapped in blankets.
A crime scene has been set and police said an investigation was underway into the circumstances of the crash.
Police are asking anyone with information, CCTV, or dash cam footage to contact Crime Stoppers.
https://www.abc.net.au/news/2022-10-08/woman-dies-after-car-ploughs-through-suburban-home-in-sydney/101514912 Car allegedly driven by woman with baby plowed through St Mary's house, killing woman