Sydney
Call for investigation into Brisbane City Council-funded anti-traffic campaign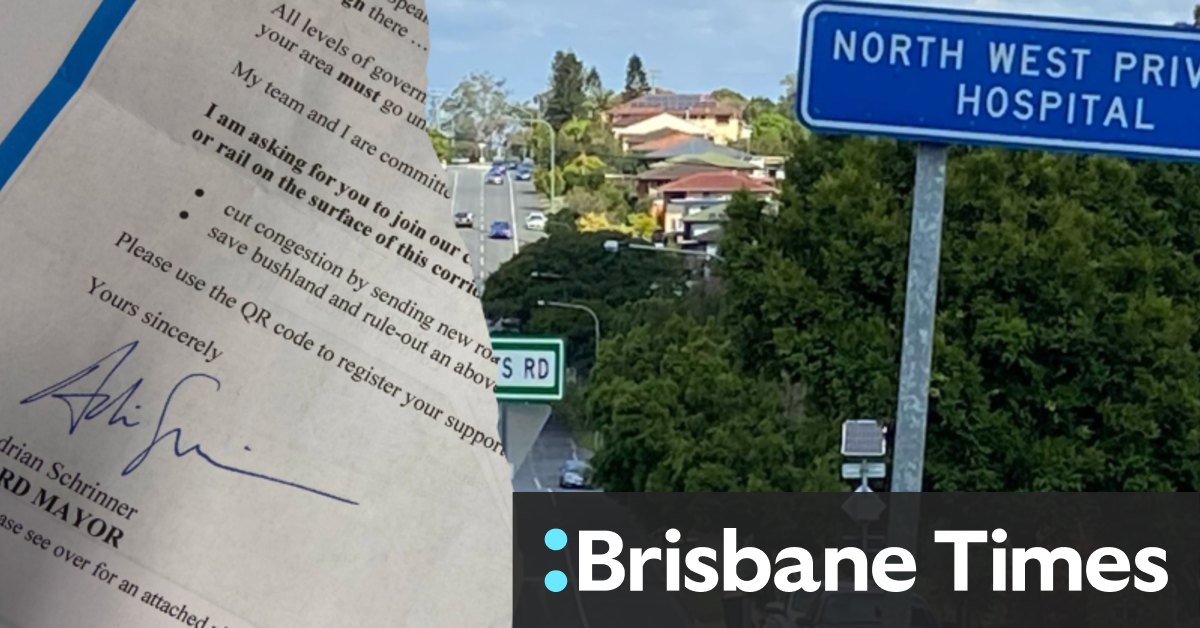 Mayor Adrian Shrinner has garnered support for an unfunded road and rail tunnel north of Brisbane, but argues the state government may already have alternative plans to develop the Northwest Transport Corridor. are doing.
Shriner wrote on official letterhead a link to a petition asking homeowners in the affected suburbs to underground their road and rail infrastructure.
"Unfortunately, State Transport Minister Mark Bailey has repeatedly refused to rule out an above-ground option through the long-preserved scrubland known as the Northwest Transportation Corridor," Shriner wrote.
The letter provided a link to the Shriner's website, where Shriner encouraged people to provide details "to help tell the state government" that the corridor should not be developed. increase.
Only part of the corridor is bushland and part of Everton Park is already bypassed, but the council cites ground restrictions as a unilateral reason. tunnel proposal.
Loading
However, federal agencies Infrastructure Australia rejected the offer, partly based on the fact that ground options were not sufficiently considered. Bailey's State Department, despite being a major stakeholder in such proposals, had previously refused to be involved in the Council's work.
The future of the corridor is a contentious issue in several congressional, state, and federal campaigns, and Shriner's letter comes ahead of the 2024 state and legislative elections.
Bailey wrote the letter Independent Assessor's Office Because it was misleading – he rejected claims that he wanted to build a railroad through the bush – and misused Congressional resources.
https://www.brisbanetimes.com.au/national/queensland/call-for-probe-into-brisbane-s-council-funded-anti-congestion-campaign-20230412-p5czus.html?ref=rss&utm_medium=rss&utm_source=rss_national Call for investigation into Brisbane City Council-funded anti-traffic campaign