Sydney
Australia news live: Anthony Albanese and national cabinet announce 'planning reform blueprint' to boost housing supply | Australian politics
Key events
Now a journalist has brought up senator Lidia Thorpe's press club speech, and her calls to cancel the voice referendum, and comments on the Aboriginal deaths in custody report and the Bring Them Home report. Will he compromise?
Albanese says he's had a "number of respectful discussions" with Thorpe and is "open to having discussions about issues that I care deeply about":
The way to advance reconciliation in this country is for a yes vote to succeed at the referendum that will be held in the last quarter of this year. And that is doable from my perspective. Everyone will come to their own decision.
Next he's asked about a stimulus for construction to boost supply.
He says:
I'm very conscious that treasurers … have been discussing issues and we as a commonwealth government have been discussing issues of financing … but it wasn't the focus of today's meeting.
Prime minister Anthony Albanese says there are timelines for plans to have a consistent policy on evictions and limiting rental increases to once a year. He again says they are being "practical about moving forward".
Albanese says rent freeze will 'make it worse' and wants focus on supply
A reporter has accused the prime minister of having nothing new for renters. "You're wrong," he says, and talks about the limits on what the commonwealth can do:
Different states have different jurisdictions with respect. They have different rules. Not every state has any restrictions at all … what we're doing is moving towards greater national consistency and making a practical difference. What we know though, is that the idea of if you just have a rent freeze, there is no jurisdiction in the country that is arguing for that … indeed, we believe that will make it worse. The key to addressing these issues is supply and that's why we have focused our attention on supply.
Boosting housing supply shows 'how serious we are' in addressing housing crisis, Albanese says
I'll get you the details of the housing agreement shortly. Albanese is being asked about the decision not to cap rental prices, which is what the Greens are demanding, and whether today's measures to boost housing supply will get Greens over the line. He said:
This is an initiative that shows how serious we are, state and territory governments across the political spectrum [with the] common understanding that supply is the key.
That's putting "downward pressure" on prices and helping renters, he said.
Anthony Albanese speaks after national cabinet meeting
Prime minister Anthony Albanese has just kicked off the post national cabinet press conference. He says cabinet agreed to a "national planning reform blueprint with planning zoning land release and other measures to improve housing supply and affordability".
Don't zone out! Much more to come.
Just as well Matildas goalie Mackenzie Arnold is as pressure resistant as a submarine hull:
Josh Nicholas brings you some dire news with some handy graphs:
Dozens of longstanding temperature records tumbled across Australia during an unusually warm July, as scientists warn the climate crisis is accelerating.
Deloitte Australia chief executive replaced at inquiry by chairman
Deloitte is appearing at a NSW parliamentary inquiry into the government's use of consultants this afternoon.
Greens MP Abigail Boyd has opened proceedings by questioning why the firm's chief executive, Adam Powick, has decided not to appear.
When Powick appeared at a similar senate inquiry last month, he conceded his salary was not worth seven times that of the prime minister's.
His concession came after an at times testy exchange with Greens senator Barbara Pocock and created a headline for many media outlets, including Guardian Australia.
Deloitte Australia's chairman, Tom Imbesi, told Boyd he'd decided to appear before the inquiry himself.
We looked at the terms of reference and we reviewed who we felt the most senior people were that were relevant to that terms of reference so that we'll be able to come here and respond to any questions.

Clearly, conduct is important time from the top. And as chair of the Australian firm, I felt that I was appropriate to come and talk to those matters.
Thanks, Emily, off like the wind to prep for tonight's match. Personally, I may need beta blockers. Or wine.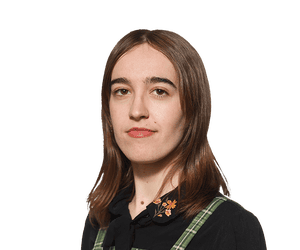 Emily Wind
Thanks for joining me on the liveblog today. I'll leave you with my colleague Tory Shepherd who will be with you for the next little while!
First we had the NSW SES using the Matildas hype to encourage people to prepare for the cold front.
Now, we have the Victorian country fire authority using the Tillies "game plan" to highlight the importance of smoke alarms:
Not gonna lie, I'm genuinely obsessed with these media teams.
Social services minister shares action plans ending gender-based violence
Minister for social services Amanda Rishworth has shared some photos on social media from today's launch of action plans to address gender-based violence:
She wrote:
The Aboriginal and Torres Strait Islander Action Plan is the first dedicated plan to address violence against women and children in First Nations communities and was developed in true partnership with Aboriginal and Torres Strait Islander leaders.

For the first time, all governments have agreed to six measurable national targets, describing the specific changes we strive to achieve through the Action Plans.

The First Action Plan set targets to end violence, including a 25% annual reduction in female victims of intimate partner homicide.
You can read the full plans here.
Housing, skilled workforce, Indigenous voice: Albanese outlines national cabinet agenda
Prime minister Anthony Albanese has spoken ahead of today's national cabinet meeting.
He outlined what is on the agenda today:
[We'll be] discussing housing, but also any context of the cost-of-living pressures families are under around the country due to the global pressures that are there on inflation, as a result of both the Russian invasion of Ukraine that has had an impact on global energy prices, that have some flow through to global inflation, but also the aftermath of the pandemic.
He said housing supply is "key" to addressing pressures on people trying to get into the housing market, as well as renters.
Also on the agenda is looking at how businesses can gain access to a skilled workforce, healthcare and education, and the Indigenous voice to parliament referendum:
I acknowledge and thank everyone here for the fact that every state premier and chief minister is supporting a yes vote in the referendum, in the interests of recognising First Nations people, but also having the opportunity to listen to them on matters that affect their lives so as to get better results.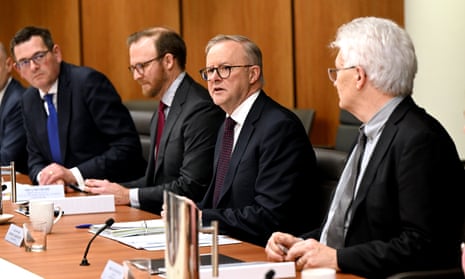 NSW police to investigate prior opportunities to intervene, given domestic violence history for western Sydney woman
The NSW police offered details of what the critical incident investigation will look at:
In terms of responding to that call last night, the circumstances surrounding why there was no attendance, and the timeline from last night through to this morning, is part of the critical incident investigation to understand and determine the why, and to look at that timeline.
The officer said the call made this morning was made by a woman, not a man.
I don't believe it was by the victim, but by other members inside the house.
The officer also said there is a history of police involvement with both people.
A reporter asks:
When you say there is a history with police, is there a history of domestic violence?
Officer:
Yes there is.
The police officer said the critical incident investigation will examine whether there was any prior opportunity to intervene, given the history of alleged domestic violence.
Lifeline 13 11 14
Man in police custody after fatal stabbing of woman in western Sydney
NSW police just spoke to the media from western Sydney following the fatal stabbing of a woman this morning.
The officer said police were called to a St Marys home about 8.40pm last night over concerns for a man's welfare.
Officers were then called to the home about 6.45am today after reports of a stabbing.
Police provided medical assistance to a woman, including CPR, and an ambulance also attended. However, the woman sadly passed away at the scene.
Following this at 7.30am, a man attended Campbelltown police station. That man is currently in police custody and is assisting police with the investigation.
A critical incident has been declared and an investigation into the matter has been launched.
Matt Canavan calls banks to halt closures of regional branches during Senate inquiry
The Senate rural and regional affairs and transport committee is calling on banks to halt their closures of regional branches while an inquiry is undertaken.
This week, the senate established an inquiry into the impacts of regional bank closures across the country, due to report back on 1 December.
Chair senator Matt Canavan said the closure of regional bank branches hurts local communities and businesses:
They have been told to 'try online banking' which just leaves them in the lurch. It's simply impossible for a storeowner to deposit their daily takings, and get the change they need from online banking.

I call on all the banks to stop closing branches until they can hear how their planned closures would affect local communities and towns.
According to his statement, the call is supported by Coalition, Labor and Greens senators.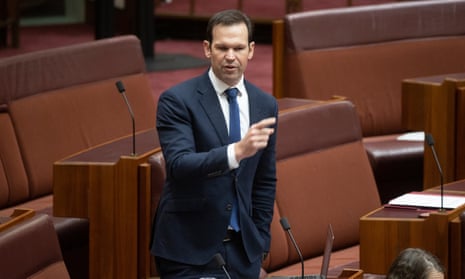 National Press Club: Main takeaways from Lidia Thorpe's speech
And that concludes senator Lidia Thorpe's appearance at the National Press Club. Here are some key takeaways from her speech and subsequent questions:
Thorpe argued that the Indigenous voice to parliament is a "window-dressing for constitutional recognition" and that the referendum should be called off.

She is instead calling for a national treaty to be established to address First Nations issues, such as land and sea rights and financial compensation.

Such a treaty would require national leadership to establish the correct frameworks, Thorpe said, representing individual nations and functioning similar to that of local government.

She said the King "has to be at the table" for any treaty negotiations.

Thorpe suggested that if the government worked to implement the recommendations of the deaths in custody royal commission and Bring Them Home report, it might sway her to the yes camp.

She also met with prime minister Anthony Albanese as recent as last week to discuss this.

No matter if the referendum ends with a yes or no vote, Thorpe says she will continue to advocate for treaty.

And finally, Thorpe said members of the Blak sovereign movement have been in discussion about possibly running candidates at the next federal election.
Thorpe says 'internal racism of the Greens' made her leave and that others should be able to do same
Referencing senator David Van, a reporter asks Thorpe whether a senator elected to parliament on a party ticket should be allowed to remain as an Independent if they quit.
Immediately Thorpe acknowledges "that's also about me, let's be honest!"
She said that if someone's workplace "is not tenable", you should be allowed to leave and represent in another form.
That's what happened with me, personally. I couldn't deal with the internal racism of the Greens. And in terms of that other senator [said], that's up to their party. You know, completely different reasons.


https://www.theguardian.com/australia-news/live/2023/aug/16/australia-news-live-anthony-albanese-housing-national-cabinet-tasmania-logging-pwc-lidia-thorpe-press-club Australia news live: Anthony Albanese and national cabinet announce 'planning reform blueprint' to boost housing supply | Australian politics