Sydney
Australia live news: Stuart Robert to resign from parliament; Albanese meets Commonwealth leaders at Buckingham Palace | Australia news
Stuart Robert to resign as the federal member for Fadden
Former minister Stuart Robert has announced he will resign from federal parliament, which will spark a byelection in the Queensland seat of Fadden.
Robert said in a statement:
I will fulfill some final duties as member for Fadden over the next few weeks before becoming a full-time husband, father and son.
Key events
Still in the UK, and the prime minister is gearing up for King Charles' coronation ceremony, where Chelsea player Sam Kerr will be flag bearer.
The Greens are less inclined to partake in celebrations.
Julian Assange writes letter to King Charles and urges him to visit Belmarsh prison
Julian Assange has written a letter to King Charles ahead of his coronation today inviting him to visit the UK prison where he has been captive for more than four years "on behalf of an embarrassed foreign sovereign".
The letter is the first document the Australian journalist and WikiLeaks founder has written and published since his time in Belmarsh prison in London and sarcastically accounts the horrors of his life there.
One can truly know the measure of a society by how it treats its prisoners, and your kingdom has surely excelled in that regard.
Robert thanks Fadden community for electing him since the 2007 election
I particularly want to thank all the community groups and volunteers across the northern Gold Coast who strive to make our home the best possible place to live. Assisting you with your dedication has been one of the highlights of my job and I look forward to continuing to work with you into the future.

I also want to thank my staff, my hard-working electorate staff who were always there for the Fadden community and to my ministerial and shadow ministerial staff who were there also through thick and thin.
Robert says it has been a "privilege" to serve as minister and shadow minister in parliament, citing his proudest moments including his time as minister for the national disability insurance scheme (NDIS).
Some of my proudest moments include serving as minister for the NDIS and establishing and building Services Australia—putting citizens at the centre of government, not the other way around— which will have a lasting impact and I implore the Albanese government to continue with that vision.

I am also particularly proud of delivering a record number of apprentices and record achievement of women's participation in the workforce. Covid was a very tough period, but the achievements of the Liberal-National Government in ensuring our economy rebounded should not be undersold.
Stuart Robert says his time in parliament 'has not been the smoothest ride'
Stuart Robert, who was a close confidant of the former prime minister Scott Morrison, served as the minister for veterans' affairs, the minister for the national disability insurance scheme and the minister for government services under the Turnbull and Morrison governments.
His time in parliament involved multiple controversies, including his time presiding over the robodebt scandal.
In March, while appearing before the royal commission into the scandal, he admitted that he made several comments on the scheme throughout 2019 that he personally believed were false, defending himself by saying he was bound by cabinet solidarity.
In the statement announcing his departure, Robert says:
I am the first to acknowledge my time in parliament has not been the smoothest ride. Politics is tough. People throw the kitchen sink at you. And promises of a kinder, gentler parliament need to be taken with a grain of salt. We may all aspire to it, but ambition in politics will always win – as Labor stalwart Graham Richardson aptly put it: whatever it takes.

I do hope civility does eventually come to the theatre of politics. But I do fear division has well and truly entrenched itself in the current parliament. A kinder, gentler parliament it is not.
Stuart Robert says Dutton has his 'full support' as he sparks byelection
Stuart Robert's departure will spark a byelection in his Queensland seat of Fadden, handing another challenge to the opposition leader, Peter Dutton, who is already under pressure after losing the Liberal heartland seat of Aston in eastern Melbourne to Labor in a byelection. On the matter of Dutton's leadership, Robert says:
I wish Peter Dutton all success as leader of our party and leader of the opposition. He has my full support to take it up to the Labor government and hold them to account, whilst at the same time giving Australians an alternative that acts in their best interests – not for popularity, not for social media, just a good decent custodian of government.
Stuart Robert says he will resign 'in the coming weeks'
Robert, the shadow assistant treasurer and shadow minister for financial services, says:
It is now time to focus on my family.

I have decided in the coming weeks I will resign as the federal member for Fadden. For the last 16 years, I have to the best of my ability served the people of Fadden and the Gold Coast community. My family have stood with me throughout this time, through thick and thin. It is now time for my family to have a husband, a father and a son to stand by them.
Stuart Robert to resign as the federal member for Fadden
Former minister Stuart Robert has announced he will resign from federal parliament, which will spark a byelection in the Queensland seat of Fadden.
Robert said in a statement:
I will fulfill some final duties as member for Fadden over the next few weeks before becoming a full-time husband, father and son.
A new agency and regulator has been announced by the federal government to deliver its nuclear submarine commitment.
The Australian Submarine Agency (ASA) will be established by executive order, responsible and accountable for the management and oversight of the Aukus program.
ASA will be responsible for acquisition, delivery, construction, technical governance, sustainment, and disposal, while the Royal Australian Navy, led by the chief, will be responsible for training submariners and operating Australia's submarines.
Deputy prime minister Richard Marles said the submarines would be the "single biggest investment in our defence capability in our history".
The establishment of the Australian Submarine Agency and the Australian Nuclear-Powered Submarine Safety Regulator are critical elements of delivering this game-changing capability and will ensure the safe and successful implementation of the pathway for Australia's acquisition of nuclear-powered submarines.
The nuclear-powered submarine taskforce, which currently operates as part of defence, will transition to the ASA on 1 July, headed by a director general.
The federal government will also establish a new independent statutory regulator to oversee the program.
There are pictures of Anthony Albanese with other Commonwealth leaders after a pre-coronation gathering overnight.
The prime minister had lunch with other heads of government at the palace on Friday and he was spotted chatting to the Princess of Wales, one of several royals at the lunch on Friday.
The King, who is head of the Commonwealth, then joined a meeting of the leaders at Marlborough House in London.
The monarch mingled with leaders before they all gathered in the garden for a group photograph with the Commonwealth mace.
Representatives from 203 countries will be in London for the King's coronation on Saturday.
Albanese had earlier on Friday met the United Kingdom prime minister, Rishi Sunak, for talks he said focused on the Aukus pact, trade and combating climate change.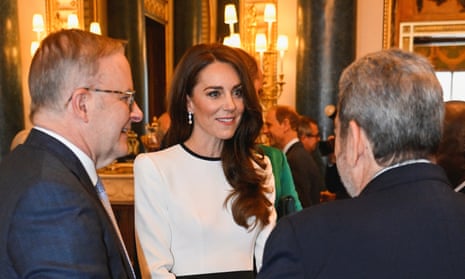 Albanese told reporters after the 30-minute meeting in Downing Street that he was glad the UK-Australian free trade deal had been completed in time for the King's coronation, which he called a "historic event of enormous significance".
Albanese announced on Thursday that the trade agreement would come into force on 31 May.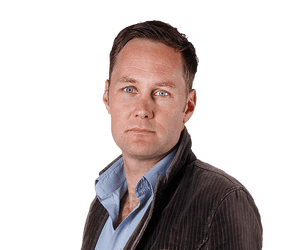 Ben Doherty
Australia to contribute humanitarian assistance to Sudan
The Australian government will provide an initial $6m in humanitarian assistance in response to the conflict in Sudan.
At least 230 Australians have escaped the conflict-torn nation, as fighting continues to intensify across the country, particularly in the capital, Khartoum, and the western region of Darfur.
Yesterday the Australian foreign affairs minister, Penny Wong, announced that a further 22 Australians had left Sudan on a RAAF flight along with citizens from 10 other countries.
The assistance includes $1m to the International Committee of the Red Cross for medical supplies, food, water and sanitation, as well as emergency shelter and protection for the most vulnerable people displaced by the violence.
A further $5m will be provided to Australia's international aid partners.
In a statement, the government said:
We are deeply concerned by the loss of life and destruction that is taking place in Sudan. We call on all parties to agree to a permanent cessation of hostilities.

A negotiated solution is the only path forward for the people of Sudan.

The conflict has exacerbated the ongoing humanitarian crisis in Sudan, which was already suffering high levels of food insecurity with large numbers of displaced people.

We urge all parties to the conflict to uphold international law and protect civilians, including health and humanitarian aid workers.
The UN's top aid official, Martin Griffith, has warned that the "will to end the fight still was not there" after he spoke with rival military leaders in the internecine conflict.
Australians in Sudan are advised to register with the department of foreign affairs and trade through crisis.dfat.gov.au/crisisportal/s/.
For consular assistance, contact the Australian Government 24-hour Consular Emergency Centre on 1300 555 135 in Australia or +61 2 6261 3305 outside Australia.
Morrison government spent $20.8bn on consultants and outsourcing
The aforementioned Jim Chalmers has spent a bit of time in recent weeks berating the fiscal bequest left to him by the Morrison government.
Today an audit of the public service has revealed some interesting numbers behind that story.
It shows the administration spent $20.8bn outsourcing more than a third of public service operations on consultants and other service providers. That's the equivalent of 54,000 full-time federal staff in 2021-22, or 37% of the actual workforce.
The audit also found outsourced service providers made up nearly 70% of the $20.8bn total spending on external labour, while more than a quarter of it went to contractors and consultants.
Information technology and "digital solutions" made up 43% of the spending on external labour, while 17% went to the actual delivery of services.
Australian women and children in Syrian detention camps set to launch legal challenge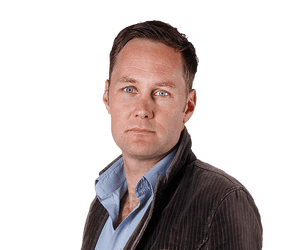 Ben Doherty
Australian women and children held in Syrian detention camps are set to launch a legal challenge to compel the Australian government to bring them home.
There are at least 40 Australians – 10 women and 30 children – held within the Roj camp in north-east Syria.
They are the wives, widows and children of slain or jailed Islamic State fighters: most have been held in the squalid detention camp more than four years.
There are also a number of Australians held in the Al-Hol camp, which is far larger and considered far more volatile and dangerous.
Australia has launched two repatriation missions: in 2019, of eight orphaned teenagers, including a pregnant teenager; and last October, when four women and 13 children were brought back to NSW.
Save the Children has been instructed to act as litigation guardian for the remaining Australians seeking to be urgently repatriated, its chief executive, Mat Tinkler, said:
We have assembled a high-calibre legal team to prepare an application for a writ of habeas corpus on behalf of these Australians, who have now been trapped in the camps for more than four years.

Save the Children has been encouraging the Australian government at every available opportunity to bring home the remaining Australians, and working to avoid the prospect of legal action.

However, the families have become increasingly desperate, as the risks to their children's health and safety grow with every day that passes. While litigation is a last resort, continued government inaction means the filing of the case is now imminent.
Other foreign nationals held in the Syrian camps have won similar legal challenges.
In January, a federal court in Ottawa ordered the Canadian government to repatriate 23 of its citizens, without setting a timeframe.
The Guardian reported last week on a growing despair within the Australian cohort inside the Roj camp. There is a particular fear that boys in the group, when they reach 11 or 12 years old, face being forcibly removed from the camp to adult prisons, ostensibly out of security concerns over their potential radicalisation in the camp.
Good morning and welcome to our rolling news coverage of the day ahead. I'm Martin Farrer and I'll be getting you up to speed with what's making news this morning before my colleague Caitlin Cassidy starts up later.
The treasurer, Jim Chalmers, has told Guardian Australia that investment in the "clean energy transformation", additional measures to tackle housing affordability and a cost of living package targeted at the most vulnerable but "not all limited by age", will be among the main features of Tuesday's budget. He also said the budget would show a "substantial improvement" in the bottom line thanks to "better prices for our exports", lower unemployment and "faster than anticipated" wages growth.
Anthony Albanese has lunched with other Commonwealth heads of government at Buckingham Palace ahead of King Charles' coronation. The prime minister had earlier on Friday met his United Kingdom counterpart, Rishi Sunak, for talks he said focused on the Aukus pact, trade and combating climate change. More on this story too.
The weather might rain on the king's parade in London and it's not too flash in parts of south-east Australia today either with a cold snap signalling the arrival of winter. Temperatures are set to drop up to 8C below average over the weekend, with Melbourne seeing the mercury dipping to 6C tonight. The Bureau of Meteorology is forecasting some gusty winds, particularly across Tasmania and southern Victoria today, and along the New South Wales coast on Sunday.


https://www.theguardian.com/australia-news/live/2023/may/06/australia-live-news-albanese-meets-commonwealth-leaders-at-buckingham-palace-australians-in-syria-to-launch-legal-challenge Australia live news: Stuart Robert to resign from parliament; Albanese meets Commonwealth leaders at Buckingham Palace | Australia news